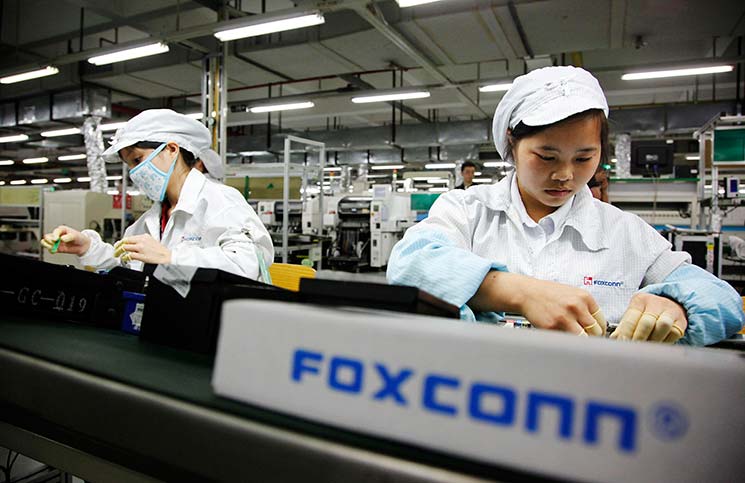 There could be big changes coming in the mobile industry over the next few months. President-elect Donald Trump has talked to Apple CEO Tim Cook and offered his company "very large" tax incentives to build iPhones in the United States.
Trump revealed the information in a meeting on Tuesday with the New York Times. You can view a full transcript of that meeting here.
The relevant part of the meeting regarding Apple is listed below:
"I got a call from Tim Cook at Apple, and I said, 'Tim, you know one of the things that will be a real achievement for me is when I get Apple to build a big plant in the United States, or many big plants in the United States, where instead of going to China, and going to Vietnam, and going to the places that you go to, you're making your product right here.'"
Cook, according to Trump, responded simply by stating he "understands that". Trump then followed up by offering various tax incentives:
"[Cook] said, 'I understand that.' I said: 'I think we'll create the incentives for you, and I think you're going to do it. We're going for a very large tax cut for corporations, which you'll be happy about.'"
Of course, with or without tax breaks, there's a very good reason Apple manufactures most of its products in China (the Mac Pro, for what it's worth, is designed in a factory outside Austin, Texas). Apple manufactures its products in China because the economies of scale make it the most reasonable place on the planet in which to base a factory. Apple – a company that sells 400 iPhones every minute – can't find enough skilled workers at a reasonable price anywhere else on the planet.
Don't believe me? Cook has said exactly the same thing in interviews. In December 2015, for example, Cook said,
"The U.S., over time, began to stop having as many vocational kind of skills. I mean, you can take every tool and die maker in the United States and probably put them in a room that we're currently sitting in. In China, you would have to have multiple football fields."
It's not that the US doesn't have the right workers at the right price – it's the fact that they don't even have enough workers.
Of course, Trump's counter would be that Americans are willing to learn the skills – especially if they hear Apple is moving back to the United States.
We'll see if tax breaks – if they ever materialize – will be enough to encourage Apple to produce iPhones in the United States. Nevertheless, Apple is reportedly looking into how much a move would cost, and they've asked Foxconn (their Asian manufacturer) to produce a report on the feasibility of building iPhone manufacturing facilities in the United States.
I'm guessing it's going to take a lot more than tax breaks to convince Apple to move. However, Trump has talked about introducing a 45% tax on products imported from China – which could certainly alter the way Apple (and thousands of other companies) do business.
It's going to be an interesting few years for the electronics industries – including most Android manufacturers – if any of these tax cuts and tariffs ever materialize.