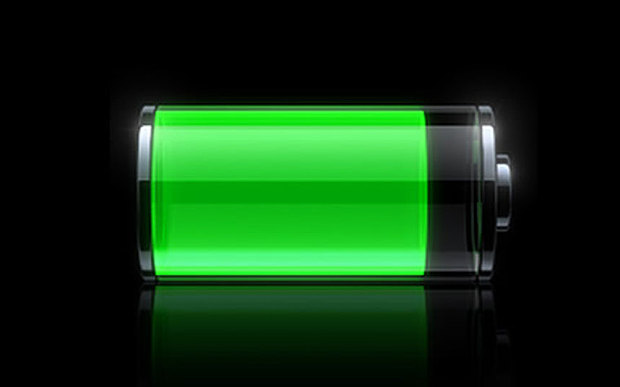 The iPhone 6's battery life was recently tested and most people are disappointed by the results.
Tech analysts could see this coming from a mile away. The iPhone 6's battery is only marginally larger than its predecessor. The iPhone 6's screen, however, is significantly larger, which means extra battery drainage was inevitable.
In its iPhone 6 press conference, Apple made vague promises that the iPhone 6 would have better battery life.
Apple, however, never provided specific battery information. Which is why the tech world didn't learn how big the iPhone 6's battery was until iFixIt.com tore the phones apart.
That teardown revealed the iPhone 6's 1,810 mAh battery. According to battery life testing performed by PhoneArena.com, that battery leads to a disappointing 5 hour, 22 minute lifespan.
Here's how the most recent battery life rankings break down: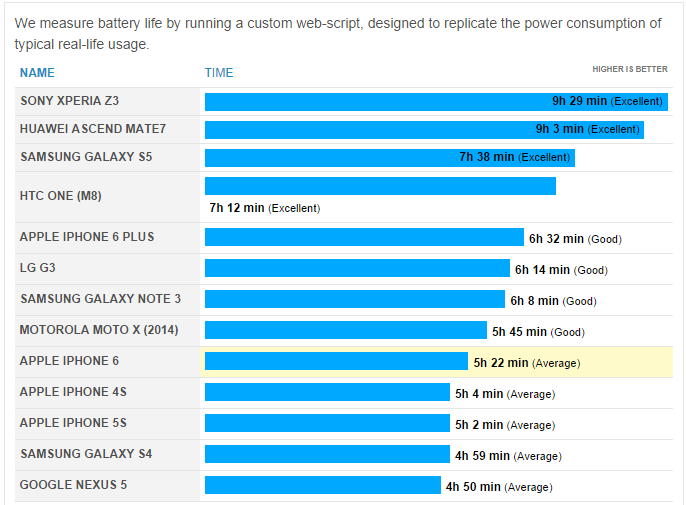 As you can see, the iPhone 6 trails behind most of its major competitors, including the HTC One (M8), LG G3, Samsung Galaxy S5, and Motorola Moto X. Leading the way at the head of the back is the Sony Xperia Z3 which offers an impressive 9.5 hour battery life – followed closely by the Huawei Ascend Mate 7.
The obvious problem is the iPhone 6's battery size. Apple made its thinnest, lightest iPhone ever, and that slim form came at the expense of battery life. To put that 1,810 mAh battery in perspective, the 2.5 year old Galaxy S3 has a 2,100 mAh battery.
Fortunately for Apple fans, the iPhone 6 Plus isn't nearly as bad. The iPhone 6 Plus offers a 6.5 hour battery life. That's about 20 minutes longer than the Samsung Galaxy Note 3 (this year's Note 4 has not yet been tested). In other words, it keeps pace with the competition.
Unfortunately, we can't say the same about the iPhone 6.
Not the first battery life problems for Apple
That's disappointing news for people who wanted an improved battery on the iPhone 6. The iPhone 5S has faced an enormous number of battery life problems while the iPhone 4 and iPhone 4S were never that impressive to begin with.
To make matters worse, many of those who have upgraded to the new iOS8 have faced serious battery life concerns and other problems after the upgrade.
This is the first battery life test performed on the iPhone 6 and it's the only major test published on the internet thus far. We'll keep you updated as more battery life tests roll in!