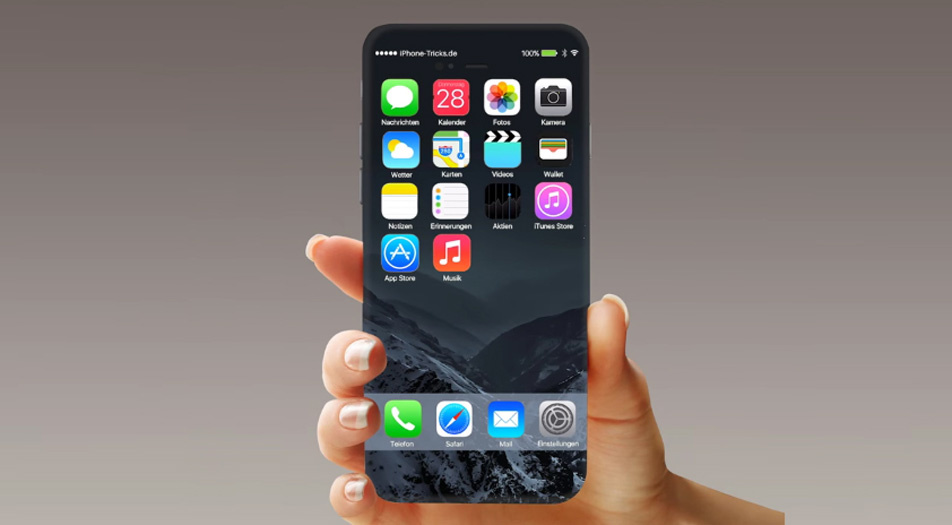 The iPhone 7 has barely been on the market for two months and we're already receiving rumors about the iPhone 8.
This week's rumors state that Apple is preparing to release the iPhone 8 in September 2017. That's not a surprise.
What is a surprise are two of the groundbreaking features Apple is reportedly planning for the iPhone 8, including dual optical image stabilization – something that most mobile users didn't even know existed.
Apple is also planning to include an edge-to-edge OLED display with all phone features – including the front-facing camera, home button, and fingerprint sensor – all embedded directly into the screen.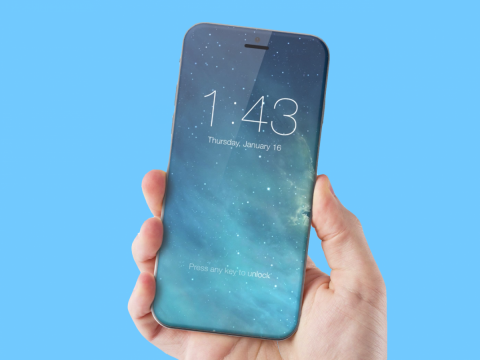 The iPhone 8 may also do away with the aluminum housing we've seen on the last few generations of iPhones. Apple is reportedly planning to have a glass body.
But the two most interesting rumors about the iPhone 8 are groundbreaking features like dual OIS and – wait for it – long distance wireless charging. We'll break down those rumors below.
Dual Optical Image Stabilization
MacRumors gets credit for discovering this rumor. They "obtained" a research note by a reputable analyst at KGI Securities named Ming-Chi Kuo, who says that he believes the new dual-camera iPhone models will have dual OIS.
Kuo made headlines earlier in November 2017 for his report that the iPhone 8 will come in three models, including one curved 5.8-inch OLED model and two TFT-LCD models, one of which will be 4.7-inch and the other will be 5.5-inch.
The larger TFT-LCD model, according to Kuo, will have dual OIS technology, although the smaller one will not.
As you may know, the current iPhone 7 Plus has two new camera systems, including one that uses a telephoto-style camera system with a higher-quality soon. That camera works with the ordinary 12MP camera. However, only one of those cameras has zoom.
On the iPhone 8, this two camera system might be available on the non-Plus iPhone model, and it could come with dual OIS.
Wireless Charging from a Distance
Long distance wireless charging sounds a bit misleading. But to be fair, current wireless charging is not nearly as cool as it sounds. You still have to place your phone on a surface and leave it there to charge.
That's why the iPhone 8's latest rumor is interesting: Apple has reportedly ordered wireless charging modules from Foxconn for the iPhone 8. That's not a big deal, because Androids have supported wireless charging for years.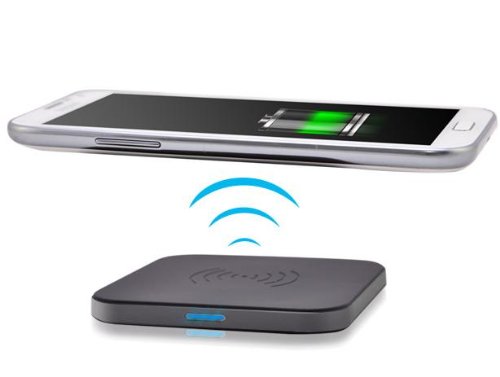 What is a big deal is that the iPhone 8 will reportedly allow charging from up to 15 feet away from wherever your charging system is plugged in.
The technology would work using a receiver built into the device. The benefit is that you would not have to be tied to an outlet while using the iPhone 8 – or even leave your phone on a surface.
BGR is reporting that a company named Energous has this type of technology. Other companies have corroborated the report that Apple is involved with Energous in some way.
In any case, the technology – called WattUp – is made by Enormous and can reportedly charge batteries from distances "up to 15 feet away". However, it appears the technology may not be ready in time.
Other Rumors
In addition to the rumors listed above, we've previously heard that the iPhone 8 will have biometric features – like an iris scanner or facial recognition – along with an A11 Fusion processor.
We also mentioned at the top that Apple was considering an edge-to-edge OLED display that would make the entire front of the device one seamless display with no bevel.
None of those updates, however, are as exciting as long distance wireless charging or dual OIS. We'll see if any of these rumors pan out – and how the Android industry reacts.