For most people, switching from Windows Phone to Android is a joyous experience. There are plenty of apps to download and a diverse range of phones from which to choose.
But for some people, the grass is always greener on the other side. Such was the case with Phandroid writer Joe Fedewa who complained about a number of Android faults after switching from Windows Phone 8.1
Joe, for what it's worth, was initially an Android user who became a Windows Phone user three years ago. Then, Joe was suddenly asked to switch back to Android.
While Joe seems happy with his new Android, there are some important things he misses after making the switch.
What's it like to switch from Windows Phone 8.1 to Android? Here are 5 things Joe misses from his old WP 8.1 days:
5) Battery saving mode
Today's Android devices – including the Galaxy S5 – are starting to include battery saving modes and tools. These tools let you easily conserve battery life by limiting background tasks.
Unfortunately, not all Android devices have this feature.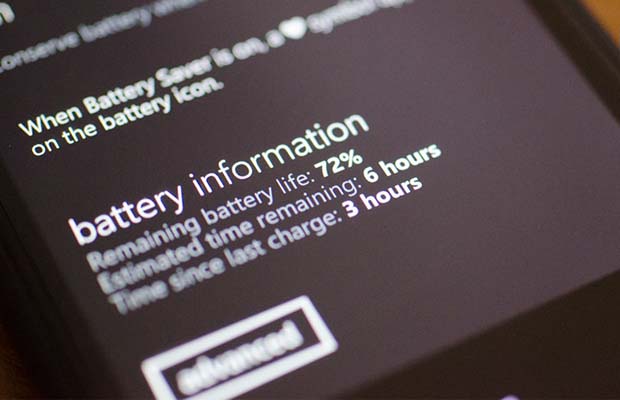 Windows Phone has had a powerful battery saving mode for a while. In battery saving mode, Windows Phone turns off live tiles, limits background apps, and restricts email syncing. Important notifications, however, like SMS and phone calls, will continue to be delivered. WP 8.1 users can use this mode to stretch out battery life by days or weeks.
4) Detailed volume controls
On Android, pressing the volume buttons does different things depending on which app you're using.
If you're playing a game, then the volume buttons will raise or lower the noise from that game. If you're running an app that does not currently use sound, then the volume buttons will raise or lower all other notifications on your device – like calls and SMS sounds.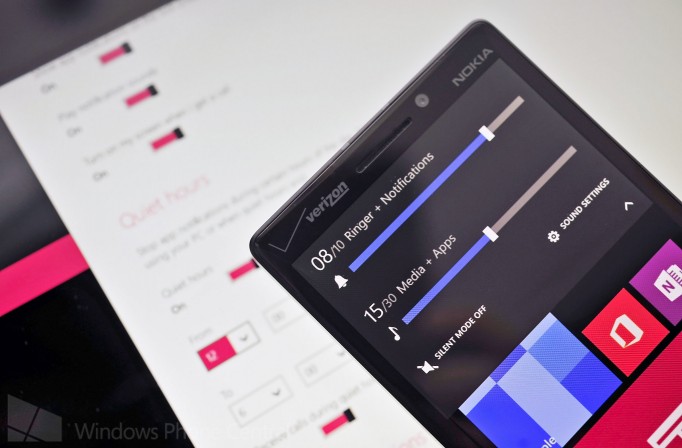 On Windows Phone 8.1, Microsoft has made it easy to adjust the volume for different aspects of your device. When accessing the volume settings menu, you can change volume settings for "Ringer + Notifications" as well as "Media + Apps". There's also a vibrate toggle button.
3) The app drawer is a mess when compared to the app list
On Android, your apps can be found in the app drawer, which is a grid of app icons with small titles included beneath each icon. It can be difficult to find exactly what you're looking for.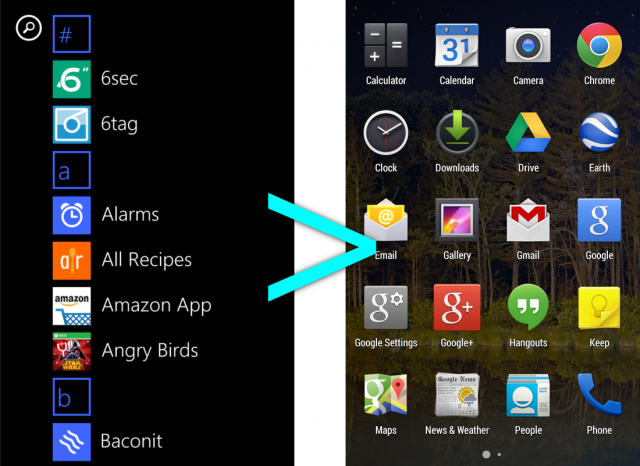 On Windows Phone 8.1, that's not the case: WP 8.1 includes an app list which lists all of your installed apps in alphabetical order. It's easy to find what you're looking for and many users prefer it over the messy, jumbled, Android app drawer.
2) A camera button
I don't miss much about my old Blackberry, but I do miss the camera button. Microsoft requires Windows Phone manufacturers to include a physical camera button on the case.
On Android, you won't find many camera buttons. You can find lockscreen shortcuts and camera widgets, but an actual camera button is rare.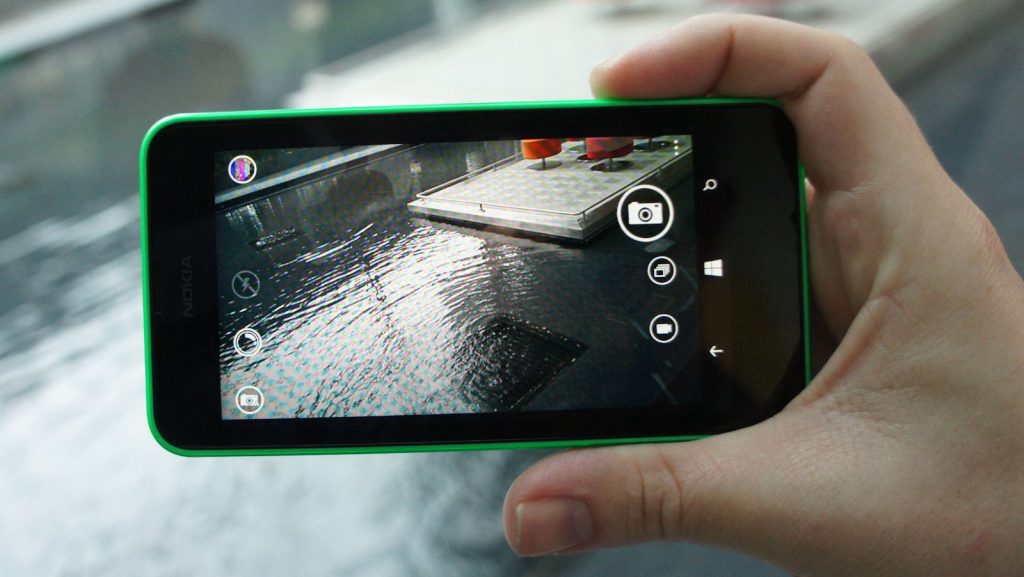 If you want to take a picture quickly, then Windows Phone 8.1 has a slight edge over Android. Not to mention, of course, the superior picture-taking qualities of high-end WP 8.1 phones like the Lumia.
1) Smooth performance
One of the things Windows Phone users miss most when switching to Android is the "buttery" smooth performance. While Android has thousands of devices with different resolutions, performance settings, and setups, Windows Phone 8.1 has stricter requirements for its manufacturers. These requirements – along with the niche popularity of Windows Phone – lead to a smaller number of devices.
That means Windows Phone is better optimized to run on each and every Windows Phone device. Most users find this leads to smooth and easy performance – especially when compared to under-optimized Android devices.