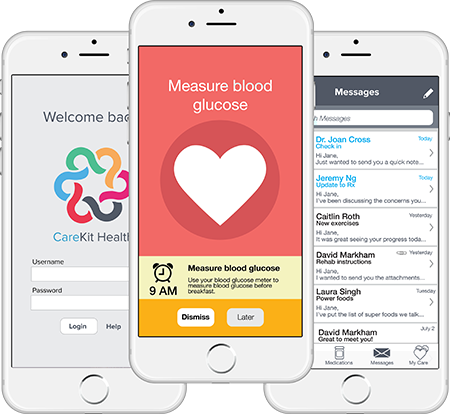 Earlier today, Apple launched CareKit, a series of apps that promise to make it easier for people to monitor and manage their own medical conditions.
CareKit is an open source software platform. As part of the release, Apple unveiled four distinct modules. These modules will allow third party apps to access health data, providing greater insight into how treatments are working, how people are managing their symptoms, and how people share that information with their loved ones and doctors.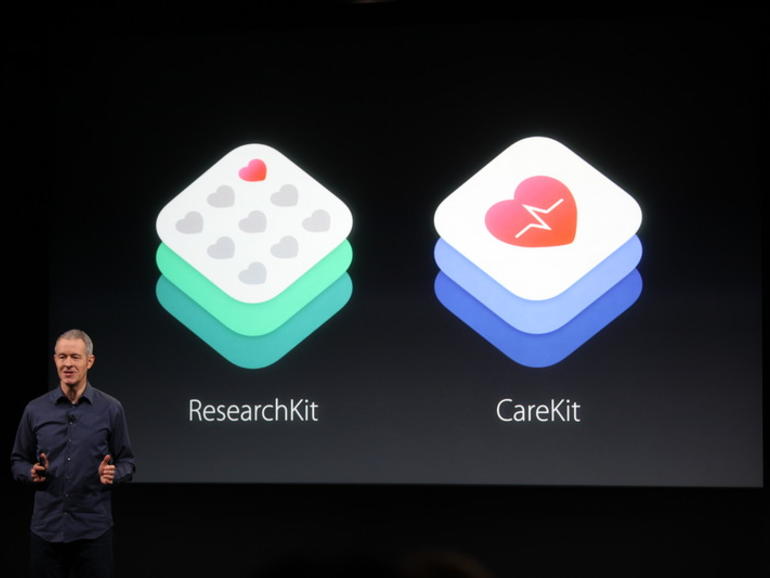 The services are built to work with the iPhone and iPad and are designed as extensions from HealthKit (an Apple services allowing apps to gather health and fitness data) and ResearchKit (which allows participants to take part in health studies over their phones).
CareKit's open source nature means developers are free to build and improve on the modules – so the four initial modules we see today could just be the beginning.
What Are the Four Apps?
The four initial modules or apps including all of the following:
-Glow Nurture and Glow Baby: These apps are used to keep a health log and track things like doctor's appointments and feeding times during pregnancy and your baby's first year. By linking up with CareKit, these apps let you send information about your progress and issues to your doctor or anyone else who needs to see that information – like loved ones or a spouse. All information is sent securely via encrypted PDF. You don't even need to make an appointment or phone call.
-Start: This app helps people monitor depression by keeping track of their pill reminders, depression symptoms, goals, and progress reports. CareKit then lets you send these reports to your doctor or others. Another important feature of Start is that it automatically notifies patients of the side effects they may be experiencing from their medication, and the effects they should be experiencing, to get a better idea of whether or not the medication is working for them.
-One Drop: This is a diabetes tracking app that pairs with CareKit to track things like hunger, pain, dizziness, glucose levels, and other critical health information for diabetics. Once again, you can share all of this information with doctors or other caregivers.
More Health Apps Are In Development
Other apps are reportedly in development to expand the functionality of CareKit even further, including providing apps that monitor chronic conditions or help you recover from surgery. Yes, Apple's plans to revolutionize the healthcare system may seem a bit grandiose, but it's certainly a step in the right direction for using smart technology to improve our health.