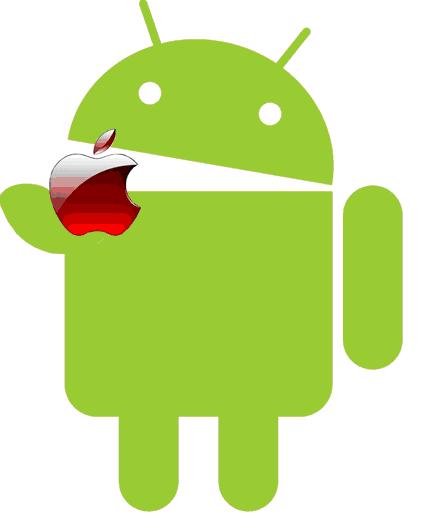 iOS 6 was released yesterday, and despite all of the fanfare surrounding Apple's latest upgrade to its mobile operating system, many users are unimpressed.
Apple Maps is the feature that has drawn the most criticism thus far. A few months ago, Apple announced that it would no longer be carrying Google Maps on its mobile operating systems. After all, the two are major competitors over the mobile marketplace, and having Google Maps installed on every iPhone and iPad in the world was bad business. As a result, Apple will no longer include either Google Maps or YouTube apps on its devices.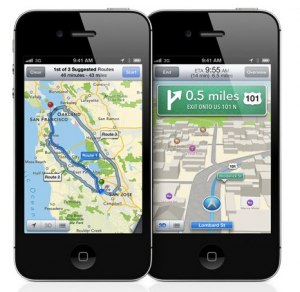 So Apple set out to create Apple Maps. Apple Maps was shown off multiple times over the past few months, and each time it went on display, Apple talked about how revolutionary it would be for mobile mapping programs.
Unfortunately, according to early reports, Apple Maps is brutally bad.
One of the biggest selling points for Apple Maps was its 'flyover' feature, which allowed users to easily fly over a route they were about to take. Apple heralded this feature to great lengths, but unfortunately, it doesn't appear to be as useful as Apple had initially intended.
Apple Maps could do flyovers because it had a unique 3D modeling feature. Important buildings and landmarks would be mapped in three dimensions to give users the best possible view of the world's greatest treasures.
Unfortunately, Apple Maps doesn't accurately render very many things in 3D, and graphical glitches are aplenty throughout the first release of the new app.
Here are a few of the most noticeable problems users are experiencing with Apple Maps so far:
-Most new Apple Maps features are not supported by the iPhone 4, iPhone 3GS, 4th generation iPod touch, and older devices, which means users of these devices actually lost functionality through the iOS 6 upgrade
-Mislabelled locations, cities, villages, and highways, among other things
-Stratford-upon-Avon is now buried beneath a giant hospital, according to Apple Maps
-Highways end in the middle of nowhere
-Apple Maps tells users that roads curve in places where no curves are actually present
-Bridges drop off into nowhere
-One city was placed in the ocean
-Many Apple Stores (of all the things to get wrong!) are misplaced, including the massive Apple Store in Sydney, Australia
-No public transit directions
And here are some of the most entertaining pictures that have been popping up on Twitter and blogs: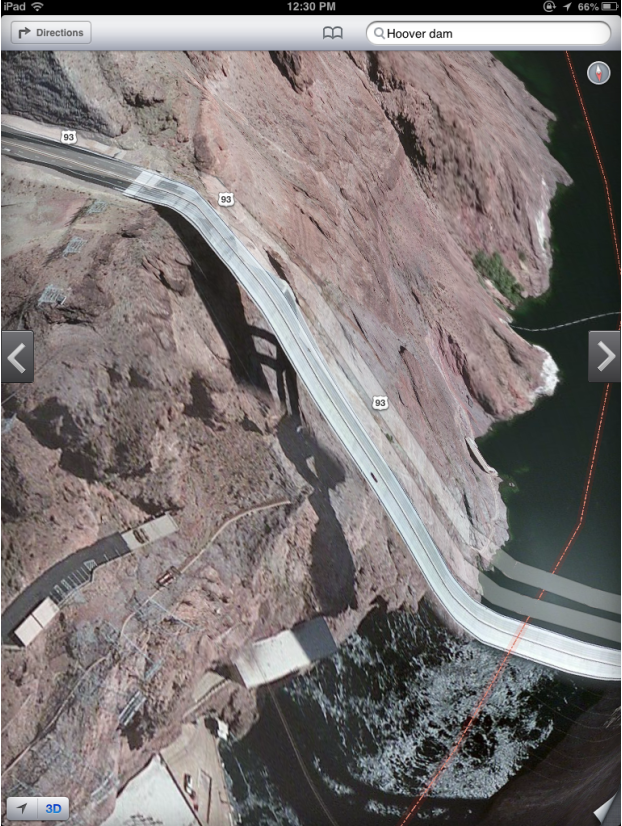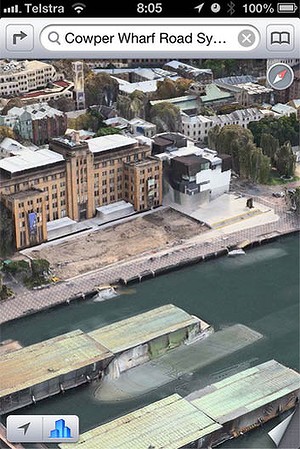 Making matters worse
The iOS 6 upgrade might seem like a good thing for everybody, but it's not. Apple might think that Apple Maps is the greatest invention since sliced bread, but the fact of the matter is that, in its current state, Apple Maps is vastly inferior to Google Maps.
Making matters much worse is the fact that countries around the world no longer have access to information they used to depend on with Google Maps. For example, iPhone users from India can no longer access transit or walking data on their phones. Nor can iPhone users from Brazil, Taiwan, or Thailand. These users (among others) also don't have access to popular features like Google Street View.
In short, iOS 6 could cause mass transit chaos and even civil war in countries all over the world. Okay, maybe we're exaggerating a little bit.
Android users gloat, Apple responds
While the failure of Apple Maps was the first big news story of the day, the second big news story involved Android users gloating over Apple users. With competition heating up between the two mobile operating systems, fans of each side are looking for any advantage. And once a failure like Apple Maps has been pointed out, Android users will go to great lengths to make sure everybody on the planet knows about it.
In any case, Apple's iPhone 5 has been a phenomenal success, and Apple is taking its Maps criticism in stride. It promises to take user criticism and use it to expand on the next release.
Android fan site Phandroid summed up the Apple Maps fiasco by saying:
"Hey iPhone users, I see you got some pretty 3D maps and I'm happy for you, I really am. But maybe it's time to switch to an OS from a company that doesn't tell you what they think is best for you. Just a thought."
Do you agree with Phandroid in saying that Apple Maps is yet another reason for Apple users to switch to Android? Or are Android users just jealous? Let us know in the comments!