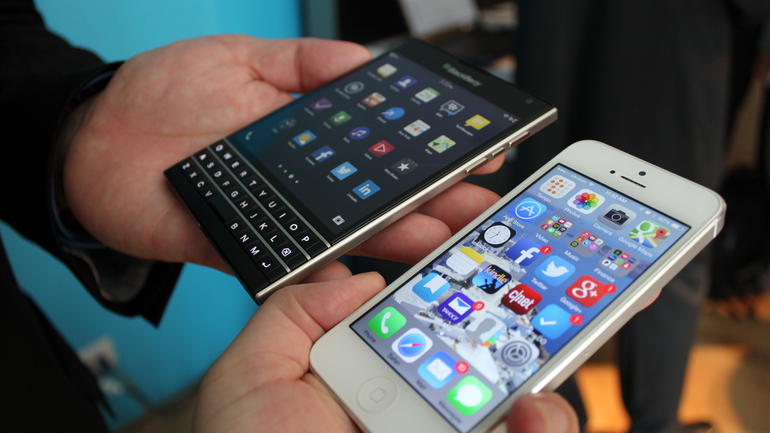 Back in the day, there were multiple phone manufacturers. They had exotic names like "Nokia", "Blackberry", and "RAZR".
Today, the smartphone industry is dominated by two major players: Android and the iPhone. But the third and fourth place players, Blackberry and Windows Phone, aren't dead yet.
In fact, BlackBerry just released a new smartphone called the Passport. The Passport has been generating plenty of headlines this week. It's the first major flagship BlackBerry has released under its new CEO John Chen.
It also has a unique square design that immediately distinguishes it from any other smartphone on the market today.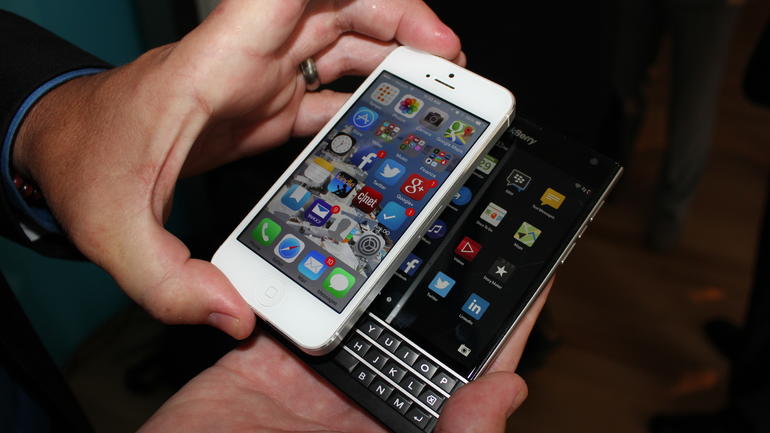 So is the Passport a legitimate Android competitor? Here's what you need to know about it:
-It runs the latest BlackBerry OS, BB10.3
-It comes with a physical QWERTY keyboard
-It's capable of running Android apps and comes with the Amazon app store pre-installed, giving you access to 250,000 Android apps (BlackBerry scored a licensing deal with Android earlier this year).
-New BlackBerry Blend software lets you see incoming calls, texts, and other notifications on a nearby PC or tablet if your phone is close by
-The Passport features a quad-core Snapdragon 801 processor
-It also includes something called BlackBerry Assistant, which is a digital assistant designed to compete with Cortana, Google Now, and Siri
-The Passport features a 4.5-inch 1440×1440 IPS LCD screen with an impressive 453ppi. It's bright, detailed, and very attractive according to all reports so far.
-The Passport offers an interesting case design. It's square and nearly a half-inch wider than modern phablets like the iPhone 6 Plus and Galaxy Note 4. That makes it extremely difficult to use with one hand and also gives it a unique form factor. According to early reviews, the awkward dimensions also make the Passport difficult to pull out of a pocket
-3,450mAh battery is not removable, but according to early testing, it lasts significantly longer than most modern smartphones
-MicroSD support up to 128GB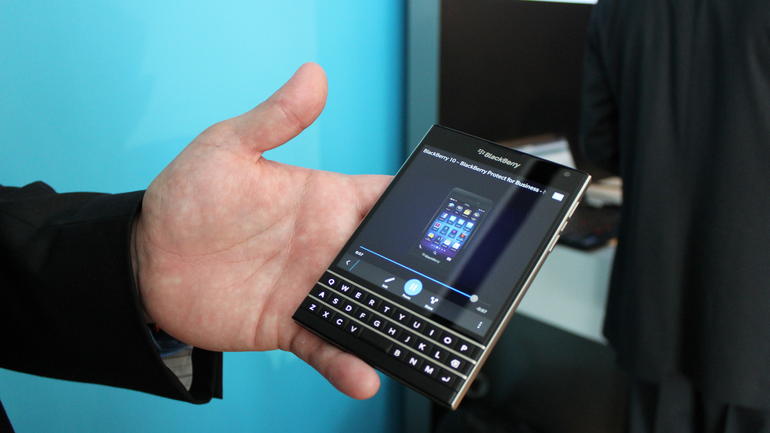 -An attractive, sturdy case design which includes horizontal stainless steel beams across the keyboard (called 'frets') as well as black-and-silver coloring, a metal trim, and soft-touch plastic
-13MP camera with Optical Image Stabilization (OIS) and 2MP front-facing camera
-3GB of RAM
-Available for $600 off-contract or $250 on a two-year contract with AT&T
-It's called the "Passport" because it has the same dimensions as a Canadian passport
I like how BlackBerry has recognized that one of their few major strengths is a physical keyboard. That physical keyboard is the only part of my old BlackBerry I really miss. With this smartphone, BlackBerry will try to appeal to a niche user base which prefers physical keyboard buttons over everything else.
Of course, that's not the only significant feature on this device. With a quad-core CPU, hundreds of thousands of Android apps, and a bright, detailed screen, there is a lot to love about the new Passport.
But will it be enough to win back users who have gone to the greener pastures of iOS and Android? We'll see. Right now, the Passport has a lot of catching up to do.