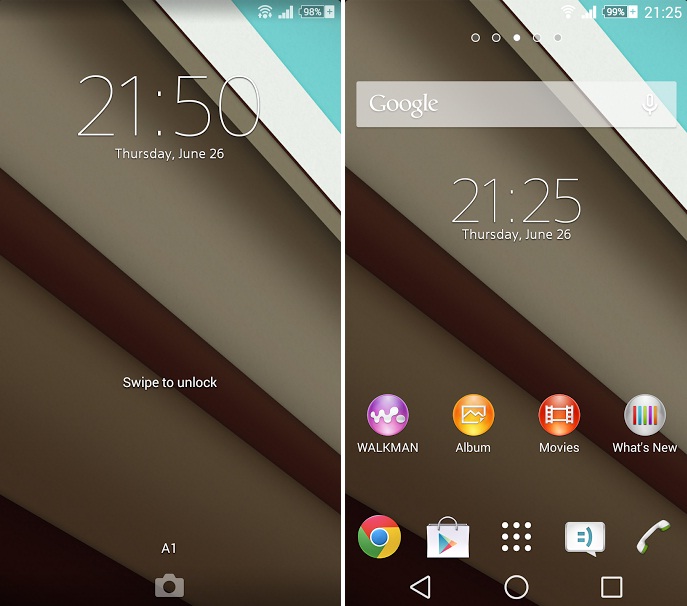 Over the past month, KitKat has rolled out to a wide range of devices. The latest Android usage numbers reflect that change.
Google recently released its monthly Android usage statistics. These statistics, like always, are gathered from all visitors to the Google Play Store over the first week of the month: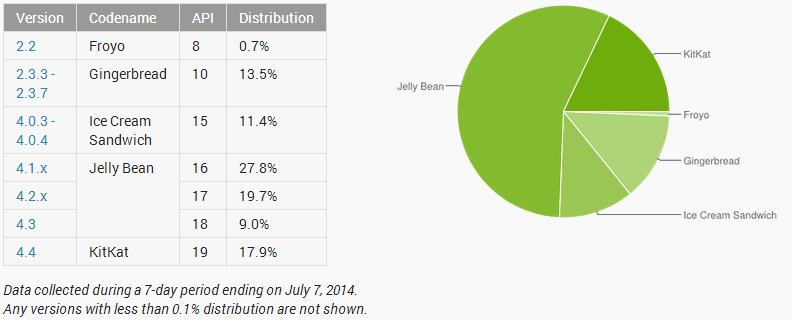 There aren't a lot of surprises this month, although Google will certainly be impressed that KitKat usage is not at 17.9%, making it the third most popular OS behind Jelly Bean 4.1 (27.8%) and Jelly Bean 4.2 (19.7%).
Of course, if you looked at Jelly Bean 4.1, 4.2, and 4.3 as a single Android version, then you would find that it's beating KitKat by a score of 56.5% to 17.9%.
Another important thing to note about this usage graph is that Android L was not included. Although it's still officially a "Developer Preview", it would be interesting to see how many people have tried out Android L.
One final thing to note is that Android 2.3 Gingerbread refuses to die. Market share is down 1.3% from last month, although it's still used by a significant percentage of users.
Obviously, fragmentation is still a huge problem for Android and that problem isn't going to disappear anytime soon. But with more and more Android users using versions of Android higher than 4.0, Google is slowly shaking off the problems of its earlier versions.