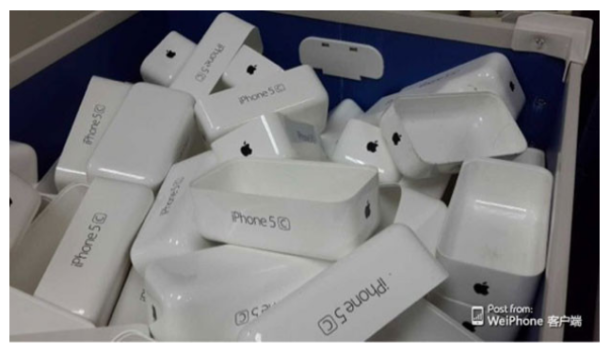 I know, I know, One Click Root is an Android blog. But smart Android users are always keeping an eye on the competition. I come to you today with the latest major iPhone rumors. Specifically, members of a Chinese phone forum called WeiPhone leaked packaging photos for the upcoming iPhone.
That packaging reveals very little about the iPhone except for one important detail: the name. It looks like the next iPhone (or at least one iPhone model) will be called the iPhone 5C.
When Apple released the iPhone 4S, the 'S' stood for Siri. With the iPhone 5C, nobody knows exactly what the 'C' could stand for. Since the next iPhone is rumored to be a cheaper model of the iPhone 5, it's natural to think the 'C' would stand for 'cheap' – but I don't think Apple would resort to labeling its next major product release as 'cheap'.
The iPhone 4S was an exact copy, hardware-wise, of the iPhone 4. With the iPhone 5C, it's difficult to determine how large it could be from the casing. However, if Apple continues its
A cheaper iPhone could give Apple the boost it needs in emerging markets, where old generation iPhones are experiencing a resurgence in sales due to their low cost. However, it's not going to satisfy users in the developed world, where the iPhone is being blasted out of the water by the HTC One, Galaxy S4, and even Androids that are over a year old.
An iPhone 5C and an iPhone 5S?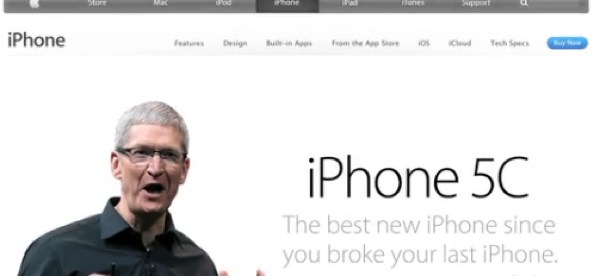 CNET isn't falling for the iPhone 5C-picture hype and they are arguing that the iPhone 5C is only one half of the new iPhone lineup Apple will reveal in September. CNET says that Apple will still make the iPhone 5S and it will be catered to the higher-end market.
That makes more sense. Apple's market share may be dropping in most parts of the world, but whatever product the company makes next will have a major impact on the smartphone industry.