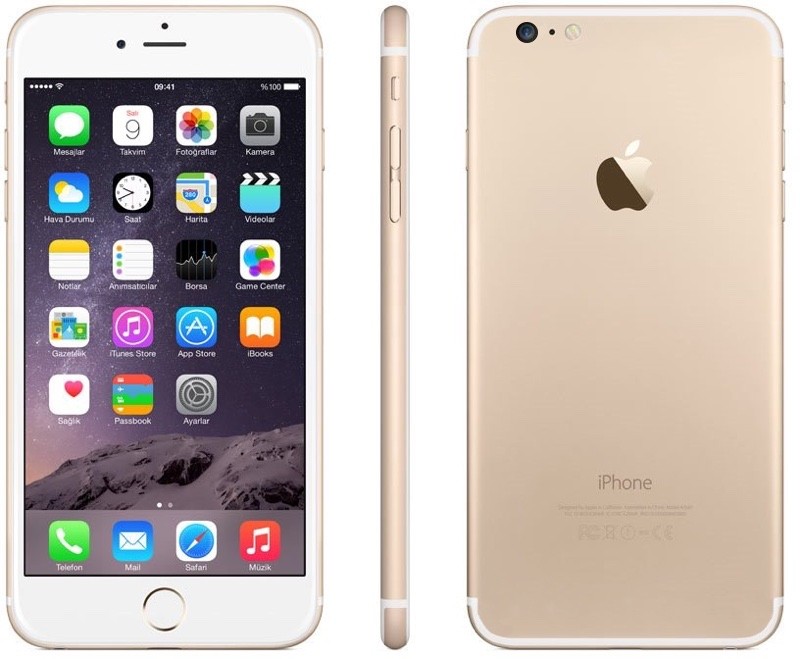 the iPhone 7 will inevitably be released in September, 2016. But so far, we know very little about Apple's next flagship device.
Will the iPhone 7 match the Galaxy S7 with its waterproof design? Will Apple finally allow features like expandable storage? Let's take a look at what we know about the iPhone 7 release date and feature rumors.
iPhone 7 Release Date
let's start with an easy one. Pretty much every iPhone ever made has been released in the last few weeks of September. All reports suggest that the iPhone 7 will follow suit.
Expect Apple to hold a press conference in the first or second week of September, with a general release date coming at the end of September.
In case you needed more evidence for a September release date, signs from Asia have indicated that chip manufacturers are preparing for increased production in Q2 and Q3 2016, fitting in with an anticipated iPhone 7 launch.
Rumored Features
Smart Connector
One leaked photo of the iPhone 7 featured something that looks like a dual camera. That photo also shows a smart connector – similar to the one already featured on the iPad Pro. A smart connector would allow a keyboard and other peripherals to attach to the iPhone 7.
A Separate iPhone Pro
Apple is reportedly releasing three iPhone 7 models this September, including an iPhone 7, an iPhone 7 Plus, and a more powerful, feature-rich iPhone 7 Pro. It's speculated that the iPhone 7 Pro would have a smart connector, while the normal iPhone 7 would not.
Dual Camera
As mentioned above, one early leaked image of the iPhone 7 shows a dual camera. In fact, reports have poured in from multiple sources that the iPhone 7 will have a dual camera. These rumors make sense because Apple recently bought a company called Linx. Some people speculate that dual cameras will allow for 3D shooting. Others, however, have a more reasonable expectation that the two cameras will sped up auto focusing while providing better low light pictures (other phones use this technology as well).
Tech Specs
The iPhone 7's tech spec rumors are all over the board. Some reports suggest that it will feature 3GB of RAM – which would be the largest amount of RAM ever shipped on an iPhone (the iPhone 6s had 2GB of RAM). The phone is also expected to use an A10 chip as its processor. Aside from that, we know limited details about the tech specs on the iPhone 7.
No Headphone Jack
One of the earliest rumors about the iPhone 7 was that it would throw away the headphone jack for a proprietary Apple connector. Apple reportedly wanted to make a thinner iPhone, and the headphone jack was getting in the way. While the iPhone 7 will likely lose its headphone jack, it's purportedly gaining an extra speaker (like we saw on the iPad Pro). If you're still clinging to the hope that the iPhone 7 has a headphone jack, then please note that all leaked images of the iPhone 7 have no headphone jack in sight – so it might actually be gone forever from Apple devices. Just one more adapter you'll need to purchase from Apple!
Waterproof Casing
Fueling the waterproof iPhone 7 rumors is the fact that Apple filed a patent for ports that eject water a few months ago. Then, Apple filed another patent for connections that heal themselves. Both of these technologies solve major problems that have always prevented phones from being waterproof. With Samsung releasing the waterproof Galaxy S7 earlier this year, it's up to Apple to match.
A Flush, Seamless Design
Apple was criticized for allowing the camera of the iPhone 6 to stick out past the case – a design "flaw" that Steve Jobs "would never have allowed", according to critics. The iPhone 7 will reportedly fix that problem by making the rear camera flush with the rest of the case. Apple will also remove the "ugly" antenna lines seen in previous models.
iPhone 7 Pricing
The iPhone has been priced consistently over the years, so we expect the iPhone 7 to be around the same price as the iPhone 6.
Expect to pay around $549 for the iPhone 7 and around $649 for the iPhone 7 Plus at the lowest storage models.
Apple Needs a Big Hit with Sales Numbers Falling
Earlier this week, Apple posted sales figures from one of its most disappointing quarters in company history. MacBook sales were down. iPhone sales plummeted. The stock dropped from $104 to $96 overnight after the news was released.
Will the iPhone 7 be that next big hit? Or is this the beginning of the end for Apple?
My prediction? Apple will announce a water-resistant iPhone and everyone will lose their minds over Apple's innovation – despite the fact that Android has had waterproofing for years.