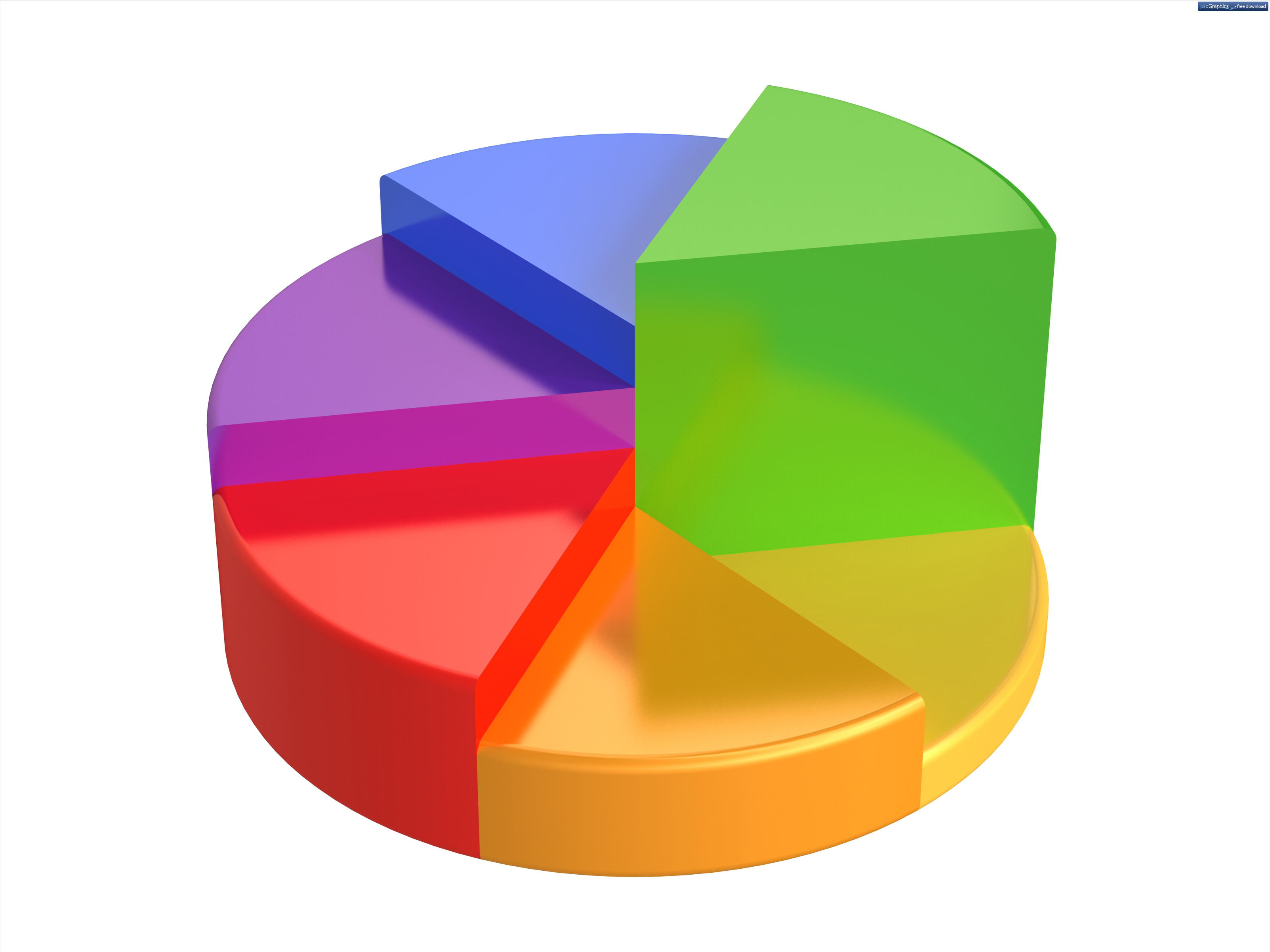 The mobile marketplace shifts on a daily basis. Just a year or two ago, Apple was topping usage charts around the world. Today, Android is the world's most popular smartphone operating system in just about every country.
New smartphone market share numbers have been released for April 2013, and they paint an interesting story for the future. This info comes courtesy of VentureBeat.com and Kantar WorldPanel: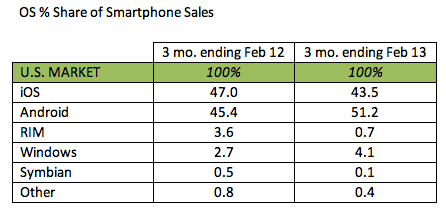 That chart shows the year-over-year market share change. The data was compiled by Kantar WorldPanel. Here are the important things to get out of that graph:
-Windows Phone market share rose 52% to capitalize on 4.1% of the U.S. marketplace
-RIM plummeted from 3.6% to 0.7% for an 81% plunge
-iOS dropped several percentage points from 47% to 43.5%
-Much of iOS's market share drop was due to Android, which rose to 51.2% to capture the title of America's most popular smartphone, a title that it lost following the release of the iPhone 5.
We have a new champion in town, and that champion is Android. Remember: this same thing happened last year. Android took over US market share halfway through 2012, only to be edged out by Apple in September after the release of the iPhone 5.
We'll have to wait and see what Apple has up its sleeve for the iPhone 6/5S. But for now, Android is king of the mobile world.
Mobile market share outside the U.S.
Kantar also collected mobile market share data for countries outside the United States. These countries tell a totally different picture of the mobile marketplace. For example, RIM and Symbian are the 2nd and 3rd most popular operating systems in Mexico, and Windows Phones have 13.1% market share in Italy of all places.
Take a look at these graphs courtesy of Kantar and Engadget: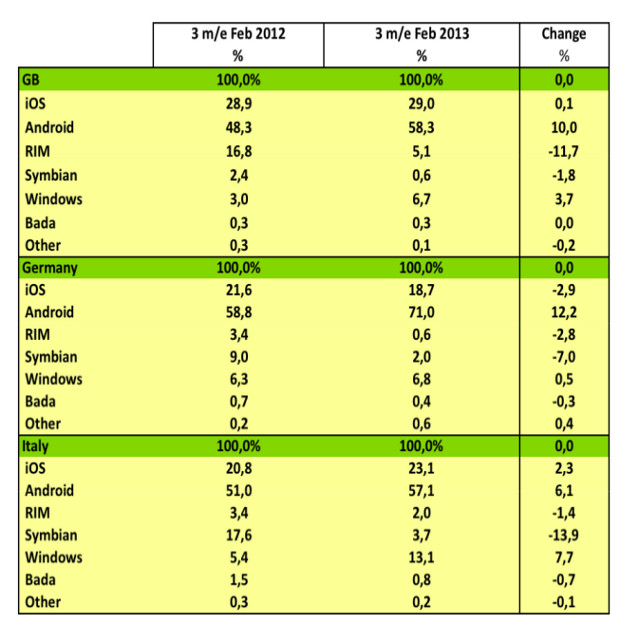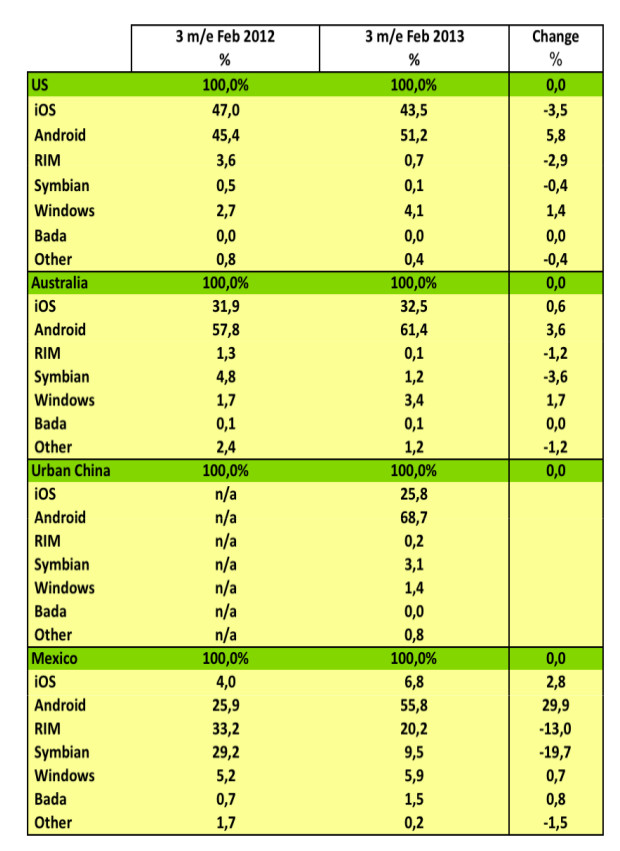 What do you think the future will hold for Android? Will market share continue rising in the US following the release of the S4? Or will Apple reclaim the territory its lost later this year? Personally, I've talked to quite a few of my Apple fan friends who are ready to switch over to the S4, so I wouldn't be surprised if Android's market share continued to rise throughout the year.