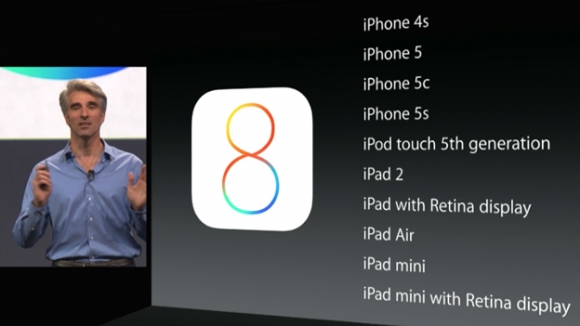 iOS8 was recently announced and, although this is an Android blog, we still have to talk about Android's biggest competitor.
iOS8 isn't the biggest iOS update ever, nor is it the smallest. It adds a number of new features that will appeal to niche groups of iPhone users.
More importantly, iOS8 puts pressure on Google. Google needs to knock Android 4.5 (or Android 5.0) out of the park while addressing some key Android problems: like its malware distribution and fragmentation.
Here are the iOS8 features you need to know about:
5) Apple catches up to Android in the notification tray
iOS7 added the notification shade to Apple's iPhone and iPad. Apple claimed this idea was due entirely to its own "innovation" and "forward thinking" as the best company in the world. But most people know that Android did it first.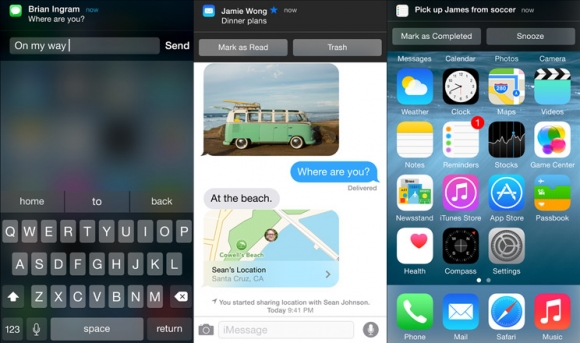 Apple's notification shade wasn't nearly as functional as Android's when it was introduced. iOS8 will change that. With iOS8, Apple is making its notification system smarter and lets users respond to notifications without leaving their current app – which is important because the iPhone doesn't really support multitasking.
Another important improvement to the notification tray is the widget support. Apple is letting developers create notification tray widgets that display things like sports scores, weather, or whatever else developers want to display.
Obviously, Android has supported these features for – literally – years. But hey, good for Apple for catching up.
4) iOS and Mac finally get along
Mac and iOS were only compatible in a few different programs. They both supported iCloud, for example, which meant your iTunes songs and iPhotos appeared on all platforms.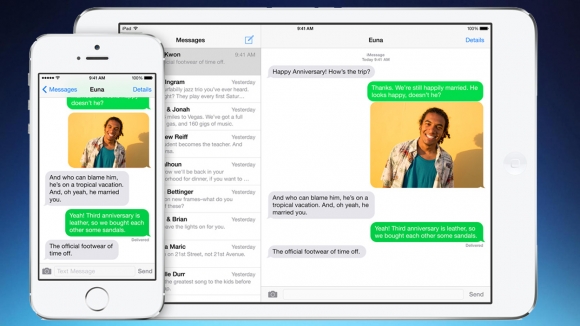 iOS8 improves Mac to iOS functionality by leaps and bounds.
With iOS8, users can easily pass tasks between an iPhone or iPad to a Mac OS X Yosemite computer and back again.
You can also use your Mac as a speaker phone and pass calls from your iPhone to your Mac – that's actually really cool if you're a Mac user.
3) Excellent messaging improvements
If you talk to any iPhone user, they'll say that one of the most annoying parts about their iPhone is the incessant group messaging functionality.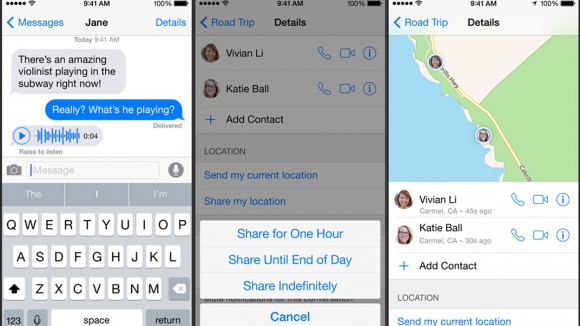 The iPhone alerts you – by default – every time someone sends a message in a group message. You can't unsubscribe from notifications without leaving the group message.
With iOS8, Apple has fortunately changed that and has added a "do not disturb" feature which lets you opt out of notifications while still being part of the group message.
iMessage also now integrates with iCloud to let you send photos, voice recordings, and location data to your friends.
2) Spotlight and Siri improvements
Spotlight and Siri are two helpful Apple features. With Spotlight, users enjoy extensive search functionality. iOS8 made search functionality even more impressive and users can now search for restaurants, apps, and news stories over Spotlight.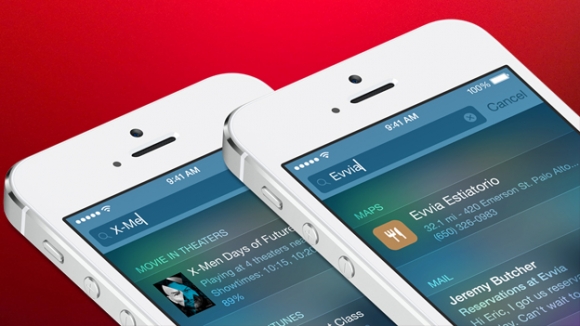 Similarly, Siri has now "borrowed" a feature from Google Now and lets users activate Siri with their voice by saying "Hey Siri". Other small Siri improvements include song recognition through Shazam – something Google Now has supported for months through its own song matching program.
1) Makes the iPhone 4 obsolete
The iPhone 4 will officially be obsolete with iOS8. Apple will only release the updates to its iPhone 5, iPhone 5C, and iPhone 5S (along with the latest generation iPads and iPods).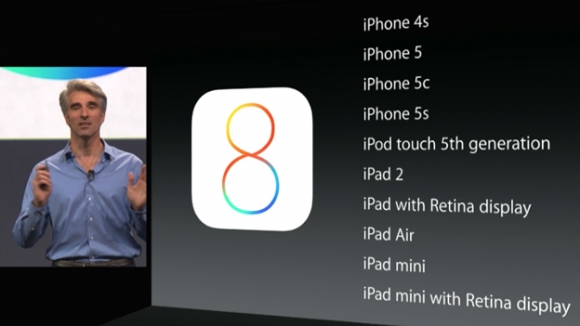 The iPhone 4 will be left out of the update cycle, signaling the end of an era for one of Apple's most popular smartphones ever released, while the iPhone 4s will support iOS8.
This led one commenter to make a pretty funny remark:

Of course, older devices like the iPad 2 have had trouble running iOS7, so performance and battery life will likely both plummet on older devices with iOS8.
The iOS8 beta is currently available to Apple developers. iOS8 won't be released until September 2014, which is also when Apple will likely announce the iPhone 6 and new iPad.