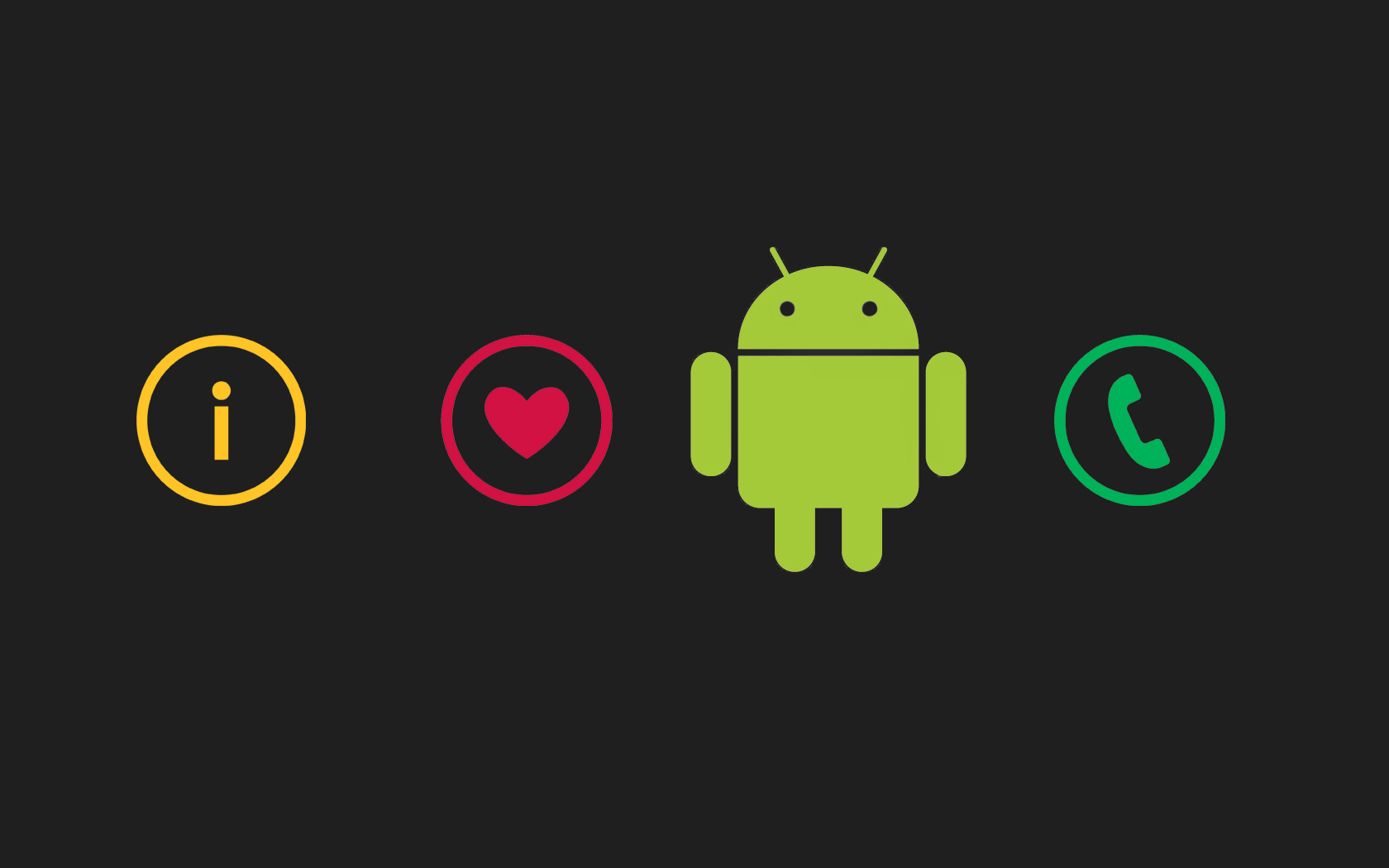 If you're reading the One Click Root blog, then you probably have a certain degree of appreciation for the Android operating system. But some people like Android a lot more than others. And these people like collecting Android 'swag'.
That's right: the Android community has swag. If you're ready to show you unbridled love for the Android operating system then there's nothing wrong with that. In fact, we're going to show you some of the strangest ways to show off your love with our top five list of the weirdest Android swag available today:
5) The "I Want Porn" badge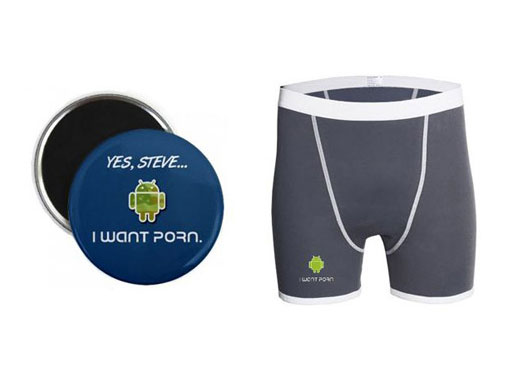 Sure, Steve Jobs is dead, but that doesn't mean you should avoid making fun of him, right? Why not hit iPhone users where it really hurts by reminding them that they can't easily watch porn on their device? Yup, there's a pin for that. If you like porn and you're not afraid to show it, then this pin will showcase your love to the entire world.
Of course, if you'd rather keep your love of porn in a more private place, then there is also "I Want Porn" Android underwear available. Why not get both?
4) Android dinner party invitation
If you're looking for an easy way to show iPhone users that they are not welcome at your next dinner party, then these invitations will do the trick. They feature a big green Android alien at the top of the invitation with party information below. At CafePress, you can even fill out all of the information and have the customized invitations delivered to your door.
These invitations are weird because Android probably has nothing to do with your dinner party. It's just another way to remind your friends that your phone has a bigger screen and better operating system then they do. Of course, if you're throwing a launch party for the next version of Android, then these invitations would be a lot more appropriate.
But who throws a launch party for Android updates?
3) Android business cards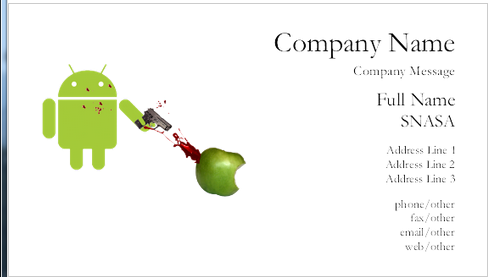 If you want a future business partner to know that you're willing to shoot down rival operating systems in the most literal way possible, then this is the perfect way to do that. Just hand your new friend this business card and then watch for the look of confusion in their eyes. After all, it's not every day that you see a green alien shoot an Apple and draw blood.
Unless you're involved in a business that is actively trying to take down Apple, we're going to suggest staying away from this Android swag. Otherwise, people are just going to think you're unbalanced.
2) Baby Android swag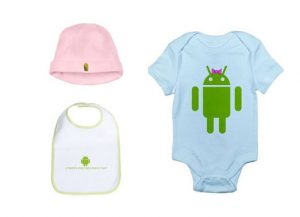 One of the worst nightmares for an Android user is the thought that their baby could grow up using an iPhone. Instead of facing that horrific reality, some Android users have chosen to dress their babies in adorable (?) Android outfits.
Complete with bibs, a onesie, a hat, and – of course – green aliens, this Android baby swag will ensure everybody knows you're forcing your mobile OS preferences upon your newborn.
1) Android purse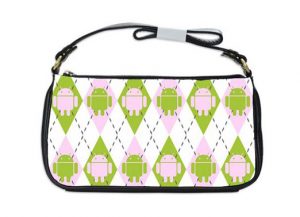 Hey guys, looking for a perfect gift for that special woman in your life this holiday season? We all know ladies love mobile operating systems, but they also love purses. Why not get the best of both worlds with this fashionable (?) Android purse. Just look at that beautiful complementary salmon and light green color scheme.
And the best part about this purse is that you won't need to buy any more gifts for your girlfriend afterwards. Because she is almost certainly going to break up with you if you give her a gift like this.