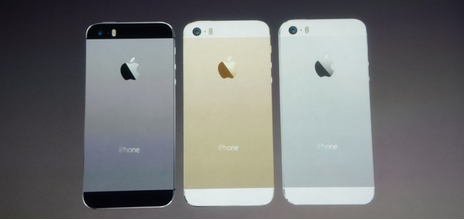 On September 10, Apple released two new versions of the iPhone 5: the iPhone 5C and the iPhone 5S. As you might have guessed from the names of these two iPhones, they're not designed to be a total rethinking of the iPhone. Instead, they're minor upgrades.
iPhone 5C: A 'cheap' version of the iPhone 5
iPhone 5S: A new version of the iPhone 5 with a fingerprint sensor and a new processor
Why it's good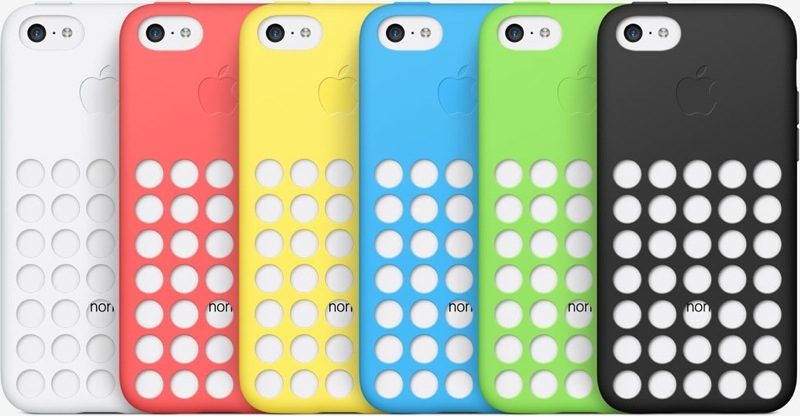 Apple did some good things with the iPhone 5S and iPhone 5C. Here's what I like about the two new phones:
Customization: One of the biggest complaints against Apple in recent years has been its lack of customization. Apple saves a ton of money by offering customers just one or two color choices on each iPhone. Apple finally acknowledged this customer demand and released multiple colors with the iPhone 5C and iPhone 5S as well as cool case designs.
Unique and aesthetically pleasing colors: In the eyes of Apple, poor people like pastel colors and rich people like metallic colors. The iPhone 5C comes with a handful of hipster-ish pastel colors from which to choose, while the iPhone 5S comes in gold, silver, and black varieties. They look good.
Why it's bad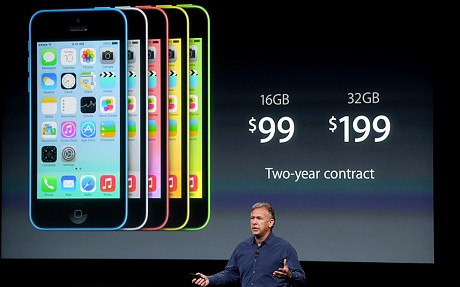 It's not cheap enough: I have to admit: when I saw that $99/$199 price show up on screen I was floored…and then  I realized that was the price on a two year contract. The unlocked price for an iPhone 5C will be $550 for the 16GB version and $650 for the 32GB version. The cheap plastic cases will sell for $29 apiece. For comparison, the 32GB Galaxy S4 costs just $50 more than the iPhone 5C. It's not cheap enough to appeal to developing markets like China, and there are few incentives for American consumers to buy the iPhone 5C over the 5S.
The display is small and bad: It's 2013. Most top-of-the-line Android smartphones released this year feature full HD screens, which look amazing. Apple's iPhone 5 looks bad when placed next to most top smartphones released over the past two years. With the iPhone 5S, Apple should have made an improvement to screen size, but they didn't. Instead, they kept the same tiny 4 inch display at a resolution of 1136×640 pixels. That's not good enough for today's consumers.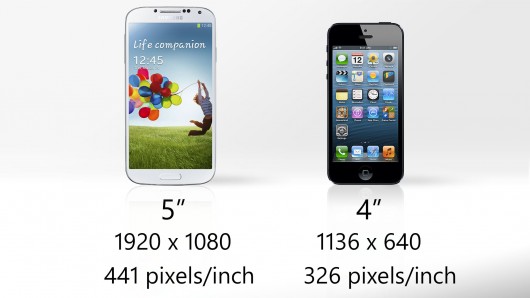 Same amount of RAM: Sure, the new processor will increase performance in some areas, but RAM could be a serious issue. The iPhone 5S features just 1GB of RAM. In terms of performance power, it probably would have been better to double RAM to the industry-standard 2GB than to add a 64 bit processor.
No NFC: Near Field Communications is the future of wireless technology, but its widespread acceptance is held back by the fact that Apple has not yet supported it. Apple's next device will likely support NFC, but the lack of it on the iPhone 5S is disappointing.
The same 8MP camera: In the press conference, Apple talked a lot about its camera and how great its pictures are. However, that camera maintains the same 8MP resolution. And before you can say "hey, my iPhone takes great pictures!" you should try viewing your pictures on something other than your iPhone. The iPhone is built to display its pictures in the most beautiful possible way and that quality degrades quickly when viewed on other devices. Yes, the iPhone is great at taking pictures, but 8MP is so 2011. And the slow motion 120fps video option is available on the Note 3 (which actually takes 4K videos) and other Android devices.
Fingerprint sensor: Are you actually going to use this? What happens when your fingers are sweaty, cold, or dirty? This is the most noticeable change with the iPhone 5S and it's something that most users may not use at all. Since Apple is one of the worst culprits when it came to leaving backdoors for the NSA and exploiting its users, the NSA will now have a database filled with the names of Apple users and their fingerprints. Great.
iOS 7 is just an Apple-customized version of Android/WP8: Apple are masters of design. But with iOS 7, they've 'borrowed' a lot of features from Android and Windows Phone 8 while slightly changing around button layout and interface style. It looks good, but I can't give credit to Apple for the work of others.
But it has 64 bit processing!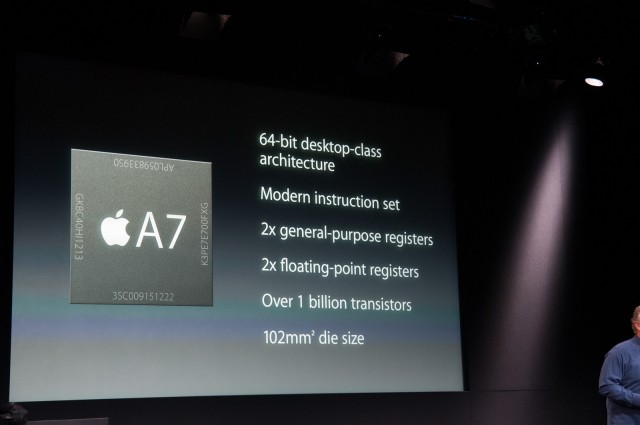 Before you can say that the iPhone 5S is the first smartphone with 64 bit processing, ask yourself if you really know what that means. How many of those terms in the picture above do you actually recognize?
Do you? Because a lot of people are making a big deal over 64 bit processing just because 64 is twice as much as 32.
The truth is, 64 bit processing isn't going to have a noticeable impact on the way you use your iPhone. Yes, iOS 7 has been upgraded to 64 bit. But there are no 64 bit iPhone apps.
More importantly, 64 bit processing is at its most effective when applications are trying to use over 4GB of RAM. Under that limit, using a 64 bit CPU provides minimal benefits.
In other words, the iPhone 5S is held back by its paltry 1GB of RAM, and that trumps the advantages offered by the 64 bit processor. The way Apple marketed its 64 bit processing power is deceiving. Don't fall for it.
Note: for a detailed explanation of why 64 bit processing doesn't matter on the iPhone 5S (and can actually reduce its efficiency), click here and read the paragraph that starts with "The iPhone 5S is the world's first smartphone to come with…"
Is this the year people get smarter?
For the past few years, Apple devices have continued to sell strongly despite improving very little from version to version. Apple is a master at marketing its products, and despite all of the complaints about the iPhone 4S and the iPhone 5, Apple still sold millions of devices.
This may be the year when that stops. Are people going to stand in line to wait for a phone with a fingerprint sensor? Is a gold-color iPhone worth the upgrade? Would you rather have a low-end iPhone or a high-end Android phone at the same price?
With the iPhone 5S, Apple didn't even catch up to the rest of the smartphone industry. The company is a long ways away from 'being in trouble', but it's going to have to do something special with the iPhone 6.