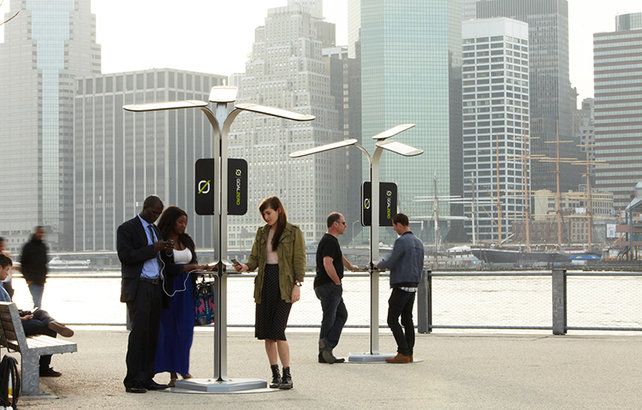 Most of us have experienced the pain of a dead Android when we need it most. Whether you're taking pictures on a vacation or you're trying to make a call to a cab company after a late night on the town, dead smartphones suck.
That's why you should look out for AT&T's Street Charge program, which aims to alleviate the pain of dead smartphones. So far, the program has only opened a handful of charging stations across New York City's five boroughs, which means NYC residents are the only ones who can appreciate the program.
Apparently, the program was born out of the Hurricane Sandy disaster last year, which knocked out power along the East Coast and left millions with dead smartphones.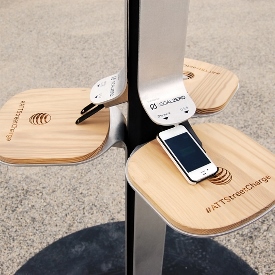 Here's how the Street Charge stations work:
-Each station has a number of different connectors for all popular electronics, including USB, micro USB, 30-pin, and lightning connectors
-Stations draw power from solar panels at the base of the kiosk, and this energy is stored in lithium batteries at the top of the kiosk
-Power can be accessed at any time of the day, since the lithium batteries store power to be used throughout the night
-It's completely free
-25 more locations should be up and running by the end of summer (check out the full list of locations here)
AT&T is clearly concerned about the way people use their smartphones. It was the first major US cellular carrier to offer service on subway platforms and it continues to operate free WiFi stations throughout the city.
If you're a NYC resident, keep an eye out for the charging stations in your area. And for the rest of the country, you'll have to talk to AT&T and tell them that this is a good idea in your part of the country too.