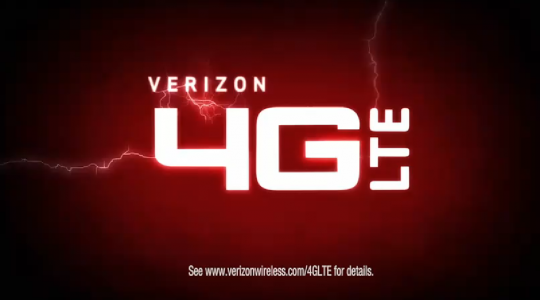 If you have an LTE-enabled phone, then you might want to switch to Verizon. Verizon recently announced that it would soon be surpassing 400 LTE networks in the United States. The 400th addition to the LTE network will be the city of Marquette, Michigan, which has just over 20,000 residents.
In other words, LTE is no longer just for big city folk.
The fact that Verizon would soon be surpassing 400 LTE networks isn't surprising. Verizon announced that it would hit that number a little while ago. However, it didn't expect to reach that number so soon. On October 18th – two months ahead of schedule – Verizon will activate 21 new LTE networks to bring the company's grand total to 417.
The announcement was made over at PRNewswire. In the press release, Verizon claims that 4 out of 5 people in the United States, or approximately 245 million people, will now have access to the company's 4G LTE networks. The press release also says that Marquette, Michigan will have plenty of "celebrations" to mark the event, although the specific types of celebrations were not announced (Justin Bieber concert?).
So if you have an iPhone 5 or one of dozens of LTE-enabled smartphones and tablets, then you might want to consider switching to Verizon. Other cell service providers in the United States – like Sprint – still feature single-digit LTE networks only in major cities.
Advantages of LTE
For those who aren't already using LTE, it has some major advantages over both 4G and 3G. Here are a few of those advantages:
-Faster data rates (5 to 12mbps, which is about twice as fast as most 4G connections)
-Reduced channel disturbance and interference (LTE separates frequencies into different channels)
-Less lag and latency when using applications, particularly Voice Over IP applications
-Seamless international roaming via worldwide LTE networks
Basically, it's faster and your phone will work better than ever before using LTE.