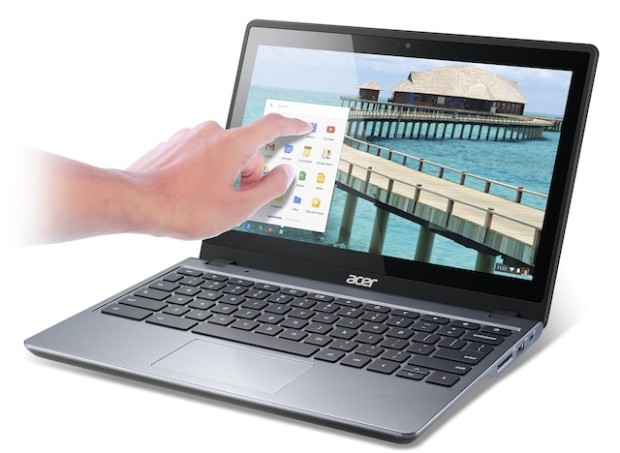 There is no doubt that the Android platform has surged ahead in popularity and demand. The sales of smart phones being run with this platform is sufficient proof. It is significant that its market share penetration has straddled both the business and consumer segments.
This needs to be viewed in perspective of the fact that the Chrome OS has not been able to make headway beyond consumers who are looking for an affordable option. Chromebooks has been able to address a market that looked for a secure platform and at a price that was within its reach. To that extent, it has been successful in catering to the needs of the average computer user.
The Android/Chrome OS combination
There is a move to have more of business using it and towards that end, the Chrome OS platform is undergoing and coming up with updates to make that happen. While Android has been acknowledged as a flexible mobile platform, Chrome OS is perceived to be ideal for interaction with Google apps tailored for business needs. It will now be difficult to refute this deadly combo any longer.
But things are not that rosy yet. There are still some glitches that need to be overcome.
The software to start with needs a lot more refinement. Though Chromebook is affordable, the need to enter the password each time you wish to use it is a major drag on efficiency. The updates that are expected will be resolving this issue and you would be auto login into the Chromebook through your Android smart phone.
Once the two devices are linked through software, you can remain logged in and any attempt by an intruder to get in would be presented with the lock screen.
What about messages, calls?
Well, the expected upgrade to the Chrome OS will ensure that you are able to see stuff that is appearing on the smart phone clearly on the Chromebook as well. That means you will not miss any alert or calls. A message notification on the smart phone will generate a pop-up on the Chromebook enabling you to look and reply to that message immediately.
This syncing between the phone and the laptop means you can pick up any conversation you had left midway even when you are not using the Chromebook. The situation is not very clear regarding calls and whether you would be able to answer them from your Chromebook but you will definitely be able to see who has called and then use your smart phone to return their call.
Battery notification on time and apps
Chromebook will alert you the moment the Android battery approaches the low level. You can also customize the trigger alert you want and the threshold of this notification about battery status.
Now for the exciting development that will be sweet music to Chromebook users. The update will enable Chromebooks to run Android apps in online as well as offline mode.
The selection of apps has not yet been made by Google but it is more than likely that business-centric apps will now be easily accessible on the Chromebook.
From the above, it is clear that businesses can look forward to good times using the Android-Chromebook combination.