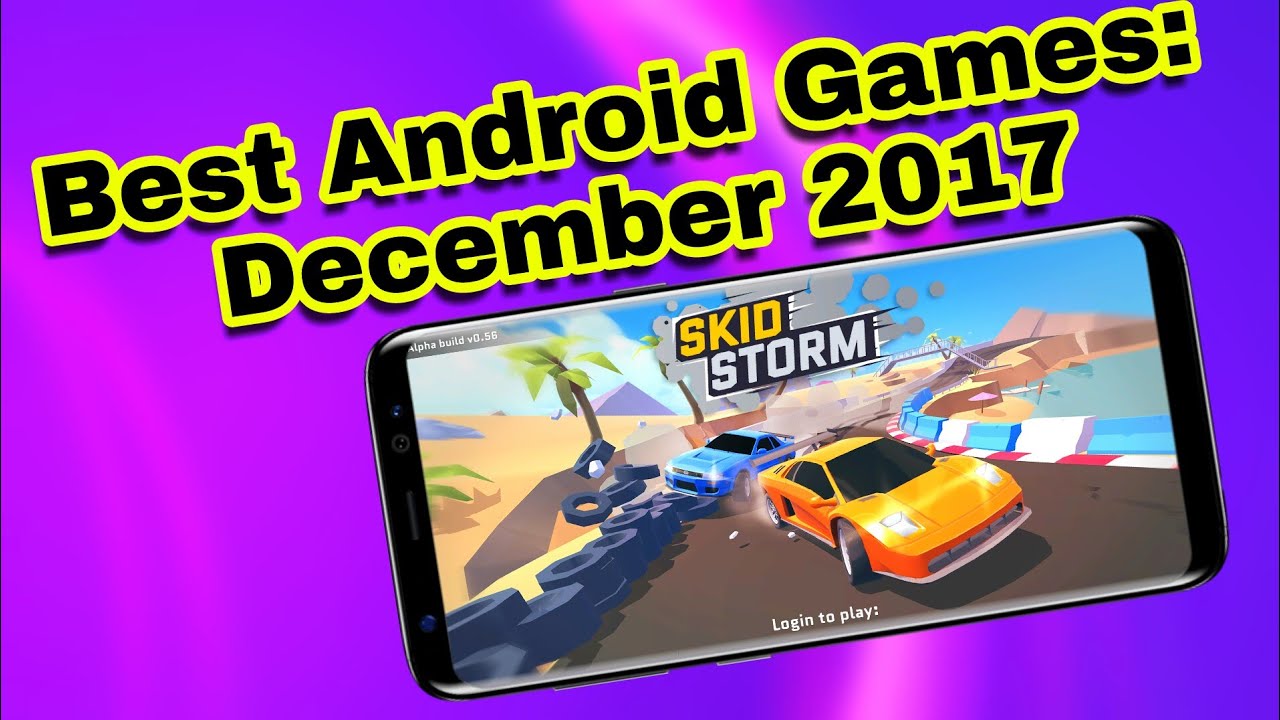 As the year closes once again to a full circle, we can look forward again to what new and enchanting world of mobile games we're about to explore in 2018. But before we set our sights on the new horizon of the near future ahead, let's first unravel what we might have missed this year. With lots of free time during this holiday, it would be a good idea to stock our phones up with some of the great games for the month of December. So saddle up and settle down, ladies and gents as we go through our list of sure shot games of the month.
First on our list is Morphite. Morphite is an adventure game that revolves around exploration.  You'll get to explore distant planets, discover fascinating alien life forms, explore amazing cities and interact with its inhabitants. Morphite gets you all pumped up and ready as you take on quests and side quests as you fight your way in real-time space battles. So get your space gear ready and explore the awesome world of Morphite!
Next up is Amazing Katamari Damacy.  Amazing Katamari Damacy is a weird but extremely fun game which goal is to restore the galaxy by rolling up things into a ball called Katamari. You will go through levels after crazy levels to roll your Katamari into monstrous sizes to fix up the galaxy. The quirky characters and the trippy colorful level will keep you hooked for hours on end!
Up next on our list is Shadow Fight 3. This is the latest installment from Nekki upon which the devs generously amped up both on visuals and gameplay. In Shadow Fight 3, you take the role of a fighter caught up in the conflict between 3 warring factions. With tons of weapons, attacks, fighters, and moves to choose from, not to mention the compelling storyline, Shadow Fight 3 will surely heat up your holiday.
Our next entry is called Puzzle Fighter, a spin-off from CAPCOM's Street Fighter. But instead of a head-on fighting game like Street Fighter, Puzzle Fighter takes on a twist. This time you beat up your opponent using match-3 like mechanics, the bigger your matches the bigger the attacks. With lots of Street Fighter Characters to choose from and Captivating visuals, to the worldwide leaderboard to climb, you're as sure as heck will enjoy this great title.
Last but not the least is a very popular anime and manga. And as sure as we have enjoyed reading and watching the series, well sure enjoy this game as well. The game is none other than Naruto X Boruto Ninja Voltage! This action RPG takes place in the Naruto Universe where you take the role of Naruto, and as you progress along the game you'll gain other ninja allies whom which you can collect and add to your ninja team.  It also takes on the strategy genre as you have a base to build up and defend against other players.
That's all for this week's list. Tune in next time for some more great games you'll enjoy during the holidays. We'll scrounge up more great stuff next time to help you get more fun from your holiday break, so see you soon!