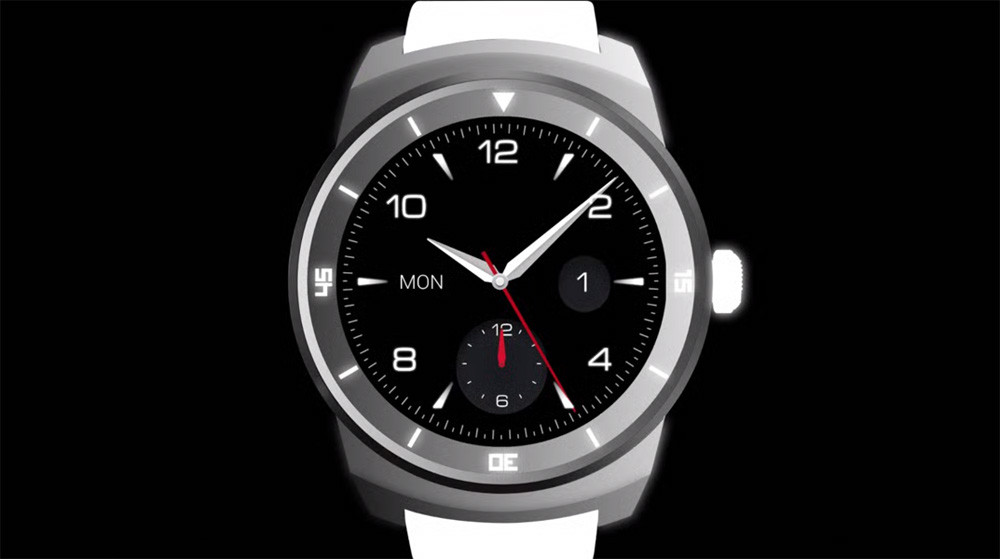 The smartwatch market is about to get a little more crowded this week.
We already knew that Motorola was unveiling the Moto 360 smartwatch, but now, LG is preparing to release its own circular smartwatch this week.
LG announced the smartwatch in a teaser trailer. In that trailer, LG showed a perfectly circular smartwatch that was "coming soon":
Both smartwatches are running Android Wear. Based on the rapidly flashing screens in the video above, LG's smartwatch will also come with "traditional" watch displays that show the time.
Anyways, LG already has a smartwatch called the LG G Watch. The LG G Watch R is apparently the Round version (the R stands for "Round", get it?) of their flagship smartwatch.
The Moto 360 features a similar rounded design, although it's not perfectly round like the LG G Watch R appears to be. Motorola is unveiling the Moto 360 at a September 4 event.
Which watch will consumers choose? The Moto 360 or the new, round LG G Watch R? We'll have to wait until after this week to find out.