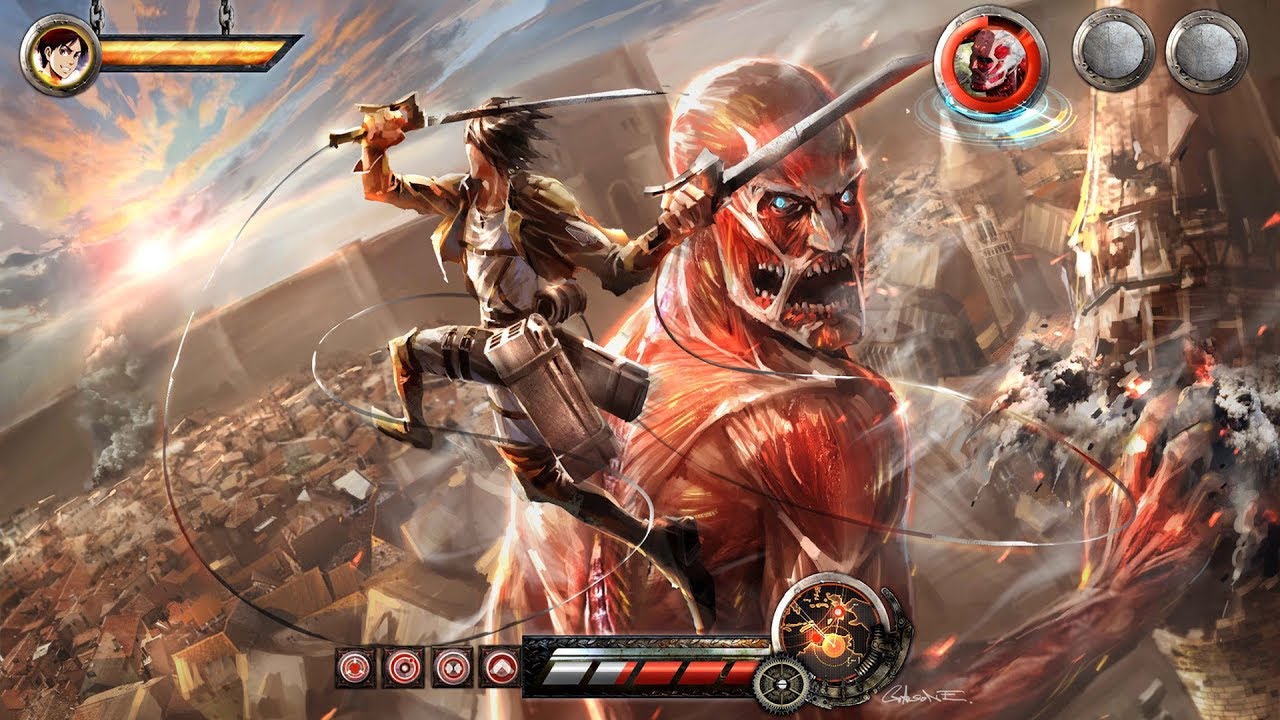 Mobile gaming for Android has really taken off and took the gaming community by storm this 2017. From indie game developers to triple-A game producers all had their share to make the mobile gaming scene busting with activity throughout the year. Some may have peaked its respective popularity while some have flopped and had been tagged as total let downs but overall this year has been great. Now that we're at the year's end, we'll bring out a list of some of the games will be looking forward to venturing this 2018.
Assassin's Creed Rebellion. Ubisoft's Assassin Creed get's a spinoff in the form of Assassin's Creed Rebellion.  Developed by the Canadian team Behavior Interactive Studio, Assassin Creed Rebellion is a Strategy game with RPG elements. The game is set in 15th century Spain, where you manage and take command over the Brotherhood to confront the Spanish Inquisition. You take command over a fortress which serves as your base of Operations in which where your band of assassins set out in teams made up of up to three individuals. The game features over forty characters both from the Videogame franchise as well as from the movie as well as an addition of twenty new individuals.
Warhammer Quest 2: The End Times. If you are familiar with the tabletop RPG Warhammer, you'll probably enjoy this game. From the British developer Perchang in cooperation with Games Workshop, Warhammer quest 2 is a top-down Turn Based Strategy game which picks up from the events of the 2013 Warhammer Quest. The tale continues with the world facing the doom woken up by agents of chaos, the feuding inhabitants of the world must unite to fend off their common foe or die horribly. Character progression is implemented, and as the story progresses the characters can gain better equipment and artifacts to aid than in their quest for salvation.
Harry Potter: Wizards Unite. From the developers that brought out great Augmented Reality games such as Ingress and the widely hyped Pokemon GO comes another AR gem, Harry Potter: Wizards Unite. This Game will bring magic to the real world with the help of Augmented Reality Technology. So prepare those walking shoes and wands (just your Smartphone) and go hunt some death eaters.
Tekken Mobile.  From its home in consoles and other gaming platforms, Tekken will now also take hold in the mobile gaming scene.  Brought to us by Bandai Namco, Tekken Mobile retains its one-on-one duel gameplay which still includes a story mode where you can fight AI controlled characters. The multiplayer gameplay pits the player against other players around the world via the Internet where they can also join factions and participate in massive faction wars. In Tekken Mobile, you can unlock, collect and upgrade more than a hundred fighters through earning experience points you gain every battle. Another great thing about Tekken Mobile is the option for players to upload their battle replays which will be used to teach new tactics to the game's AI.  Do you have what it takes to be the king of iron fist?
That's just the first wave of games to expect next year, drop by again next time for the next installment of our list. See you soon!