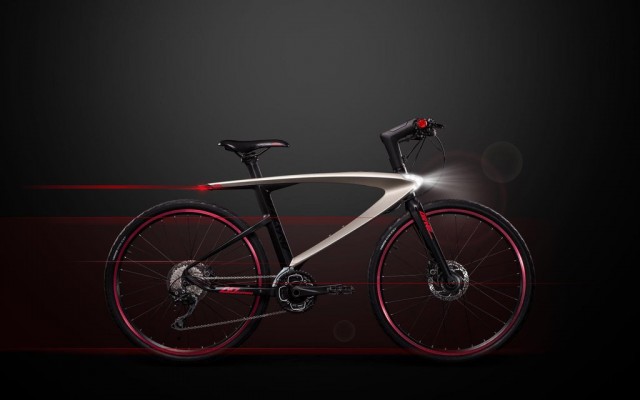 If you've already rooted Android, then you know exactly how versatile our favorite mobile operating system can be.
But one manufacturer is bringing Android somewhere it's never gone before: a company named LeEco (formerly known as LeTV) made a bike called Le Super Bike – which is a pretty fantastic name in itself.
Making the bike even more fantastic is that it runs Android and shoots lasers. I'm not joking.
Let's take a closer look at this amazing contraption's features.
Le Super Bike Features
This is essentially a bike with a built-in fitness tracker. That fitness tracker happens to run Android. The bike lights up for riding at night, giving you signal indicators and a headlight.
The fitness tracker looks like a small phone mounted on the handlebars. For all intents and purposes, it is a small phone. That phone runs a custom Android skin and is specially designed for fitness tracking.
Buttons on the handlebar let you control music on the built-in phone. You can also use the phone for normal phone things – like making calls and sending texts. Or, use it to get directions or record your trip.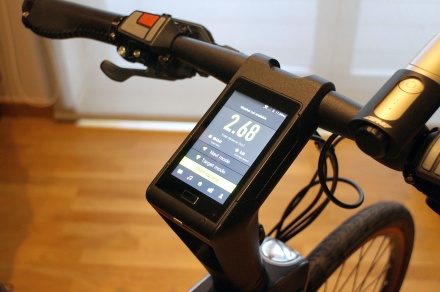 There are also heart rate sensors in the handlebars that deliver heart rate data directly into the phone – so you can track your exertion as you're going.
The lasers are separate from those main lights. This bike's lasers are red lights that shine on the ground on your left and right sides at night. The light is designed to show how close someone can get to you without knocking you off the bike.
The bike is surprisingly affordable: It's currently retailing for $800 USD in China. An American launch is expected later this year, although the price will probably be higher.
The bike, by the way, is made of carbon fiber and titanium.