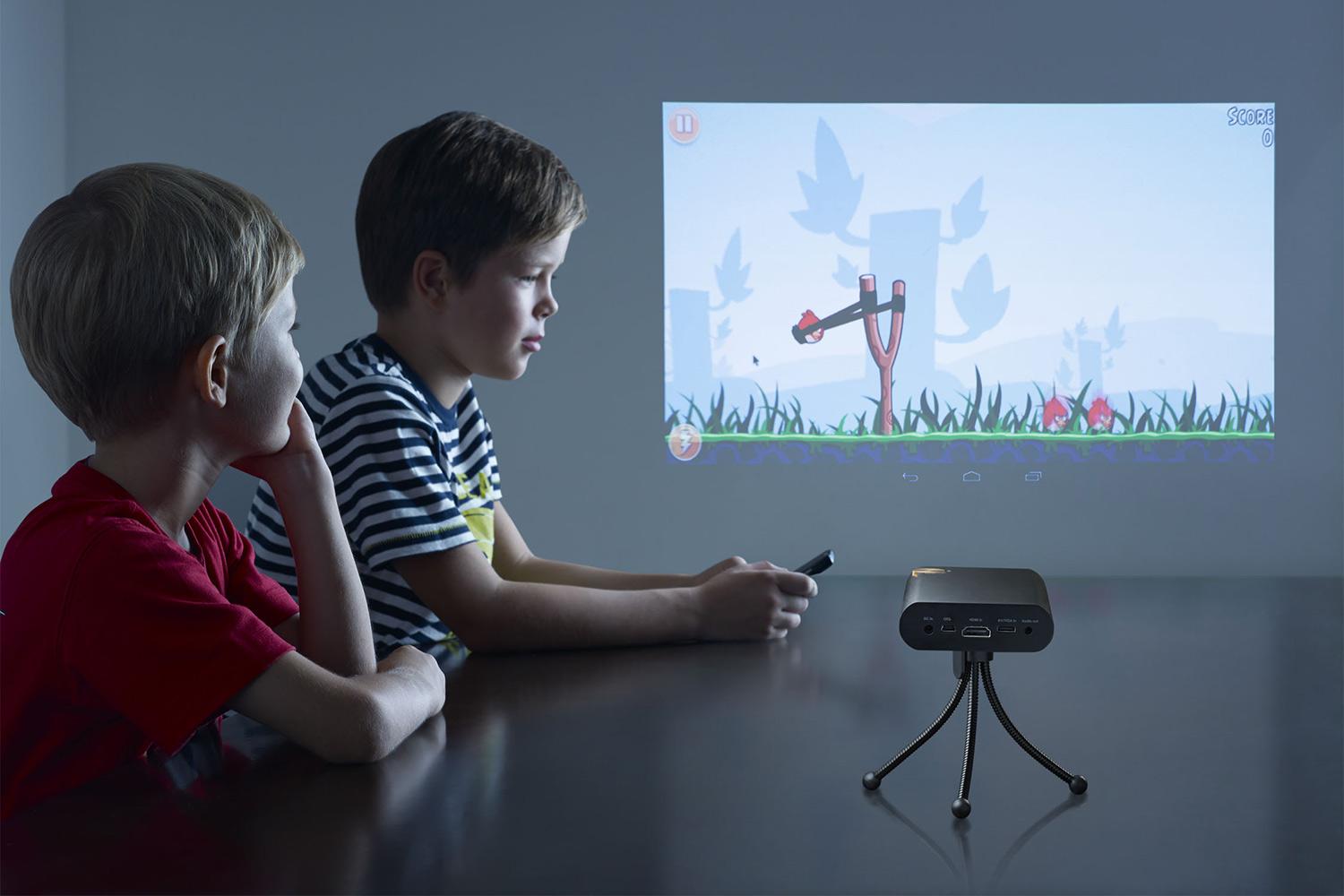 Have you ever looked at a blank white wall in your home and thought about getting a projector?
If so, then you'll like this new Android-running projector from Touchjet. Touchjet first debuted its mini projector called TouchPico at CES 2014.
Today, Touchjet unveiled its IndieGoGo campaign to fully fund the TouchPico and release it for retail sale.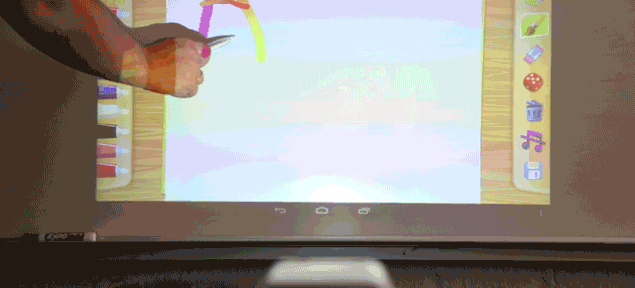 The projector is about the size of a Note 3, although a little thicker around the middle. It runs Android and includes Wi-Fi connectivity.
Unlike most other projectors, the TouchPico doesn't just project images onto a wall in your home.
Instead, it projects an interactive touchscreen onto the walls of your home. You'll need to use a special stylus to interact with that touchscreen, but it still feels magical.
The stylus works by sending infrared signals to your projector every time you tap the wall. If you tap the wall with your finger, that signal is never sent, so you'll need to use the stylus.
Touchjet claims that the TouchPico can be used for a bunch of different purposes, including as a whiteboard, presentation device, lecture tool, and even big-screen gaming console.
The only real drawback to using the TouchPico is that the shadow of your arm cannot block the screen – or else your movements won't register. In other words, you have to hold the stylus carefully to ensure your input commands are actually being registered.
On the technical side of things, the TouchPico includes these specs:
-$350 initial price for backers on Indiegogo ($500 retial price upon release)
-150 lumen projector
-No CPU power required
-Two built-in speakers
-Small cooling fan
-45 minutes battery life when not plugged in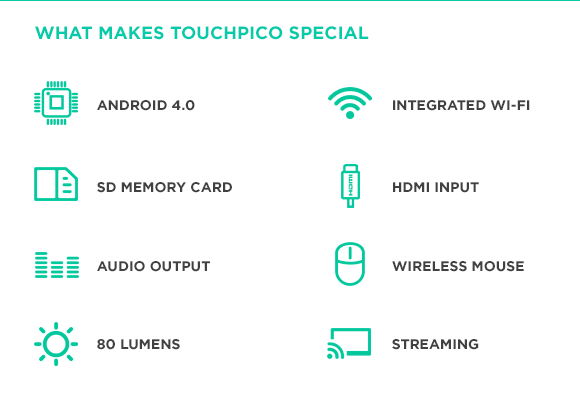 $350 is a lot of money to pay for an Android projector. But, on the other hand, you can run video streaming apps, games, and other tools from the comfort of your living room wall. Is there any other 80-inch Android device you can fit in your pocket? I don't think so.
The TouchPico isn't available for retail sale yet. However, Touchjet has turned to IndieGoGo to support and has launched a campaign to reach $55,000 in funding by August 26, 2014. Currently, they're about 25% of the way to that goal. Contributing $350 gets you an Android projector once they're manufactured.
Update: Touchjet has actually discounted the entry fee for the IndieGoGo campaign. You can pay $269 or $289 for "early special pricing" and get it delivered by October 15.