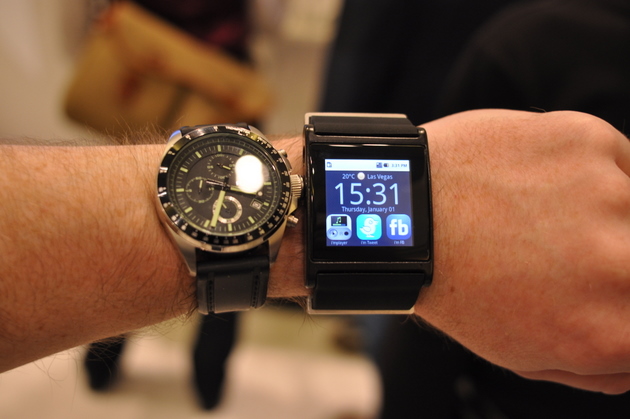 Android smart watches are officially a thing. There are a number of Android smart watches available today, but a year from today, there will likely be many more. Samsung is about to launch a product called the Samsung Gear Smartwatch while Sony is already on its second generation of smart watches with the Sony SmartWatch 2. Even Apple may be getting a piece of the smart watch action with a rumored upcoming 'iWatch'.
So why should you care about Android smart watches? Do you really need another Android device attached to your body? Well, if you're the type of person who uses your Android every day, then you may find that Android smart watches provide a number of unique benefits.
Sony was one of the first to jump on the smart watch hype mobile by releasing its aptly-named "SmartWatch" in 2012. In September 2013, it will release its much-anticipated SmartWatch 2. With Samsung and Apple smart watches on the horizon, we can now talk about a number of cool features that Android smart watches should have:
Connect to the Android phone in your pocket
Just like Google Glass, most Android smart watches connect via Bluetooth to the Android in your pocket. The Sony SmartWatch, for example, is designed to be an extension of your Android handset, providing basic information about your phone (email, calendar, messages, etc.).  
Other smart watches will likely follow this model and provide a "second screen" for the Android.
However, not all smart watches are expected to require a nearby Android in order to operate. Some smart watches will be full-fledged smart devices of their own. Powered by Android, these smart watches may be able to do all the things you normally do with your phone.
So basically, there will be two types of smart watches available: the smart watch that connects to your Android, and the smart watch that functions as its independent Android device.
Waterproof and durable
Sony's first SmartWatch had a lukewarm reception. With the SmartWatch 2, Sony is changing things up and addressing a number of concerns.  One of the biggest concerns is durability – it's annoying to take a watch off when you're going swimming, working out, or even in the shower, right?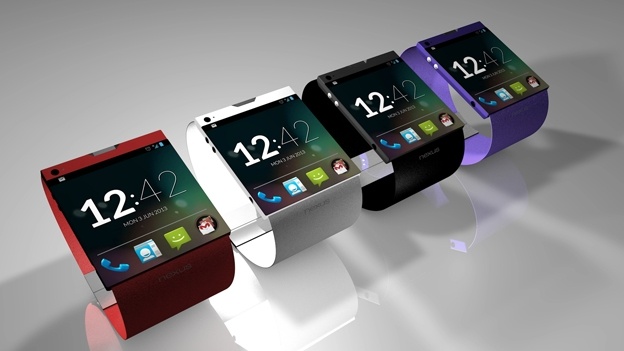 The SmartWatch 2 – and likely many other upcoming Android smart watches – will be waterproof, dust-resistant, and durable. That means you don't have to take it off for, well, anything. Except maybe going through airport security. So if you want to change songs while you're in the shower, you don't have to awkwardly lean out and handle your handset with wet hands.
Responsive, high-resolution touchscreens
The first Sony SmartWatch wasn't anything too special in terms of screen size and resolution. But upcoming Smart Watches should take full advantage of small, high-resolution displays. You probably won't see 1080p on your wrist, but on a screen that's only two or three inches wide, you probably wouldn't want it anyway.
What the future may hold
Many of these advantages are based solely off the Sony SmartWatch 2, which is the world's most advanced Android smart watch as of August 2013 (and basically the only one made by a major tech company).
However, within a year, we should see smart watches from companies like Apple, Samsung, and the usual host of Android names. I don't know about you, but I sure don't like digging my phone out of my pocket during a workout. And I could use a new watch.