2014 is the year the smartwatch finally became mainstream.
For years, smartwatches were just a fantasy perpetuated by James Bond movies. A few years ago, smartwatches became something that most people labeled as "Cool, but I wouldn't personally use it".
Now, we have smartwatches that are cool, functional, and stylish. Without further ado, here are the top 5 smartwatches your money can buy for fall 2014 (in no particular order):
1) Pebble Steel
One of the main complaints about smartwatches is that you look like a total dork when wearing them.
That's not the case with the Pebble Steel smartwatch, which looks more like a "dumb" watch than a smartwatch.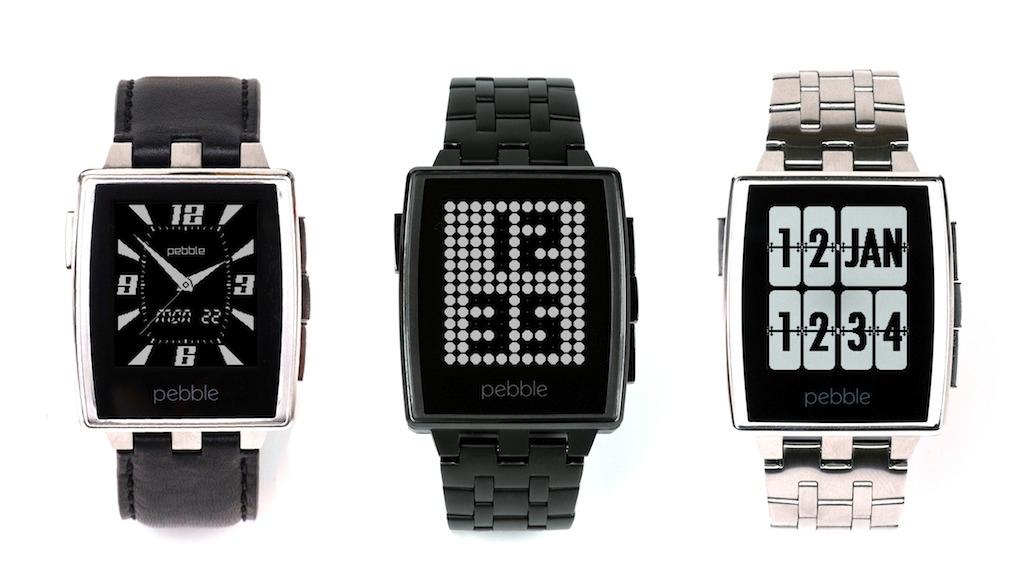 The Pebble Steel uses an "e-Paper" display. That display gives it a surprising 5-7 day battery life – which vastly outperforms all other smartwatches listed here.
The Steel is also waterproof up to 165 feet – which is a ridiculous bonus feature that most people won't use, but it proves you can wear your Steel in the rain.
You can download Steel apps from the Pebble App Store, which includes popular apps like RunKeeper and Yelp, among many others.
If you're looking for a smartwatch that lets you check alerts without pulling out your smartphone while also looking stylish, then the Pebble Steel may be your best option.
2) Samsung Gear Live
The Samsung Gear Live was announced at Google I/O 2014. Samsung had previously developed smartwatches (like the next one on our list, the Gear 2), but it had always used Tizen OS.
The Gear Live uses Android Wear, which means it offers more of a pure Android experience. The watch itself features an attractive button-free design. The outside casing is metallic and is IP67-certified, which means it's resistant to both water and dust (but not waterproof to 165 feet like the Pebble Steel).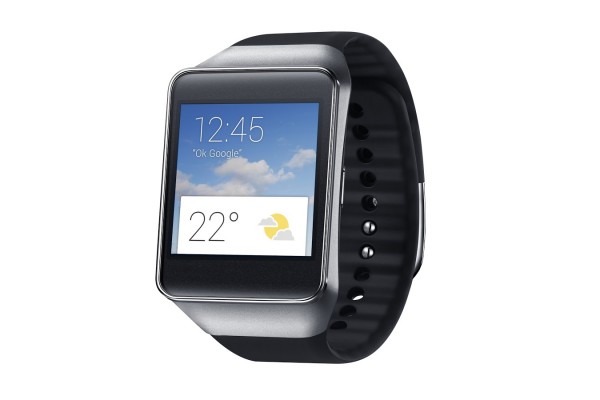 The Gear Live also has surprisingly powerful specs, including the classic AMOLED Samsung display, quad-core Snapdragon 400 CPU, 512MB of RAM, and 4GB of on-board storage.
The 300mAH battery won't last quite as long as the Pebble Steel, but it's not too shabby either: expect to recharge your watch about as often as you recharge your smartphone (say, 8 to 10 hours of normal usage).
3) Gear 2
The Gear 2 and Gear Live sound like they would be similar. However, they're not as similar as many people think.
First, the Gear 2 runs Tizen OS – not Android Wear. Second, the Gear 2 includes a button.
The Gear 2 is the most expensive watch on our list at a price of around $299 (most other watches are between $149 and $199).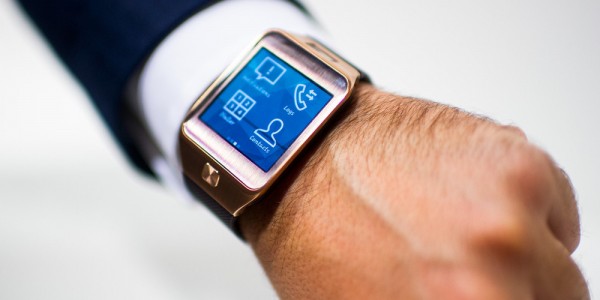 However, that price gets you some unique benefits, including a 720p video camera, a heart rate sensor, and even an infrared pinger which can be used to control your TV.
The specs aren't quite as powerful as the Gear Live, but they're very similar: 1.63-inch Super AMOLED display, dual core 1GHz Exynos CPU, 4GB on-board storage, and 512MB of RAM.
Both the Gear Live and Gear 2 are perfectly compatible with 17 Samsung devices, including all Galaxy S and Galaxy Note devices released over the past few years.
This is also the only watch on the list that makes you actually feel like a spy: the onboard camera lets you surreptitiously take pictures and video of whatever's going on around you: like the creepy sociopathic dude in this commercial:
If you don't need the Gear 2's video recording capabilities, then you can get the cheaper Gear 2 Neo for $199 (which is virtually identical except it doesn't have a camera).
4) LG G Watch
The LG G Watch also debuted at Google I/O 2014. This watch features a button-less design and runs Android Wear.
It's sleek, stylish, and available in a Black Titan and White Gold colors. You can also swap out the straps at any time (say, if you want to change your watch to match your outfit).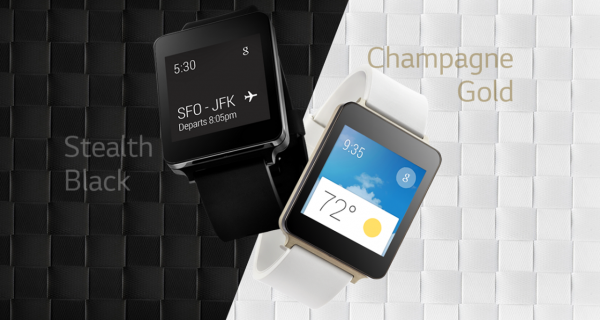 Additionally, the LG G Watch features some impressive specs, like:
-1.65-inch square IPS LCD display
-512MB RAM
-4GB storage
-1.2GHz Snapdragon 400 processor
400mAh battery
Better yet, it's compatible with any Android smartphone that runs Jelly Bean 4.3 or higher.
5) Sony Smartwatch SW2
If all the other watches are too expensive for you, then consider the Sony Smartwatch SW2. It's the worst one on this list in terms of specs and features, but it's not necessarily a bad smartwatch.
It's almost a year old, which is a long time in the mobile world, so its small display looks a bit dated.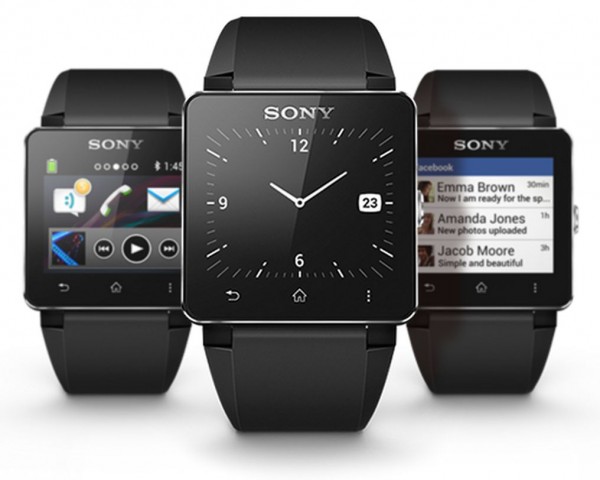 However, it's currently priced at around $140 and that price will likely drop even lower. Notable specs include:
-IP57 certified for water and dust resistance (including scratch resistant layer on the display)
-Attractive aluminum body with either a stainless steel or silicon wristband
-220×176 1.6-inch display
-Works with any smartphone running Android 4.0 or higher
-Battery lasts for 3-4 days of normal usage
Like I said, the SW2 isn't the best watch on our list, but it's certainly the cheapest. It may not have a heart rate sensor or camera, but it's a functioning smartwatch for under $150 that will last for 3-4 days on a single battery charge.