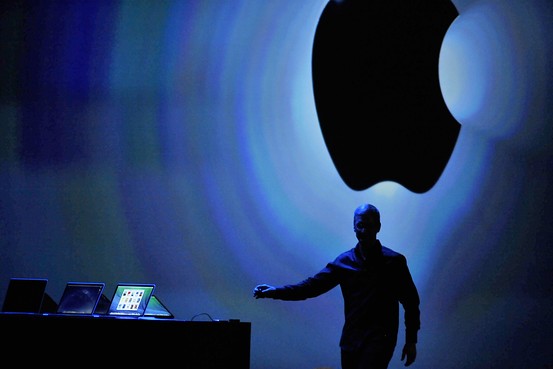 Last week, the International Trade Commission ordered that the iPhone 4 and iPad be banned from U.S. retail shelves because they violated Samsung patents. President Obama vetoed that order, marking the first time since 1987 that a U.S. president interfered with a direct ITC order.
Apple praised the decision and said that:
"Samsung was wrong to abuse the patent system in this way."
Well guess what. In classic "Pirates of Silicon Valley" fashion, the California company is turning around and doing the exact same thing to Samsung. And Obama may not be as favorable to a foreign tech company as it was to Apple, which is why Samsung and the country of Korea is closely following the process.
Apple requested the ban on August 8, 2013, and the decision is still up in the air. It's up to the U.S. Court of Appeals for the Federal Circuit in Washington to decide whether or not to ban Samsung products.
Despite winning a $1 billion patent infringement lawsuit last summer against Samsung, Apple wasn't able to remove the infringing products from U.S. shelves. District Judge Lucy Koh ordered to let Samsung continue selling its devices in spite of Apple's wishes. Today, Apple wants to overturn that verdict and ban Samsung products from the shelves.
The problem is that most of the Samsung devices Apple is trying to ban are outdated and no longer sold in the United States. So even if Obama doesn't use his veto for the second time in a week, it may not have a huge effect on Samsung's bottom line.
This case once again represents just how ridiculous the patent system has become. Both Apple and Samsung are spending millions of dollars in courts around the world in an effort to get their competitors' products off the shelf. It may be smart business, but I wish both companies would devote those millions to making better phones.