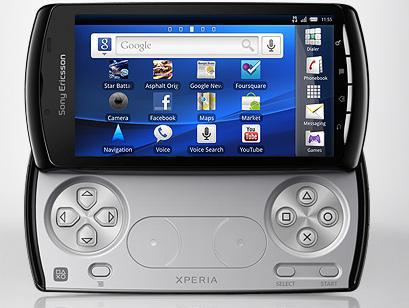 Gaming phones are becoming a trend today. In fact, aside from the most talked about Asus ROG Phone, other brands also released a gaming phone of their own such as Xiaomi Black Shark, Honor Play, and Nubia Red Magic.
The demand for smartphone sales no longer depends solely on the design. Consumers are learning to examine the hardware and make sure it's a gaming-capable phone. Apparently, Sony might not be looking at this angle for now which is probably the main reason why Xperia struggling in making a solid name in the mobile market.
When we speak of the Sony brand, we don't think of Xperia, we think of Playstation. People knew about the Playstation, even non-gamers, but not all who knew the Playstation knew about the Xperia.
Sony is still traumatized
We can't really blame Sony since it has a bad history with gaming phones. In 2011, Sony already released a dubbed "Playstation Phone" – the Sony Xperia Play. The flagship was like a hybrid of Sony Ericsson design and PSP Go.
It is one of the first phones to feature slide-out controllers and gamers were excited to get one. Unfortunately, the fame easily faded for unknown reasons. Despite that, Sony continued to pour great effort on Xperia Play by offering Android Games and classic Playstation games. Again, it didn't work out well in the long run.
The company was forced to change their strategy from manufacturing gaming phones to creating a gaming-compatible device such as the Remote Play which allowed playing our favorite Android games with a PS4 controller. They also launched a Playstation app that allows gamers to manage their PS account and read messages via their phones.
At the same time, Sony is also struggling with handheld consoles such as the PSP and PS Vita. These portable gaming devices were also taken out of the picture when the cheaper Nintendo DS and 3DS arrived.
Why Sony should revive the Playstation Phone
We can't deny the fact that there is no better company out there that's in the perfect position for merging the mobile and gaming industry. The name Playstation alone could be the company's one-way ticket to being a top mobile brand again.
Is Sony giving up on us?
Rumors suggest otherwise. It looks like Sony is not entirely giving up yet. The company is reportedly taking another push to create a portable gaming device and has an entire division dedicated to mobile hardware development. All we can do is cross our fingers and pray that Sony will merge these two assets.
Today is the perfect time to unleash the Playstation phone while mobile gaming industry is still on the rise. With better technology compared to 2011, we could expect an improved Playstation phone hopefully before 2018 ends.
Let's take a survey
Assuming the company grants our wish, what kind of Playstation Phone would you like to see?
Would it be more like a handheld console that also functions as a basic Android phone? Or an Android phone with super specs that comes with cool gaming accessories? Let us know in the comments.