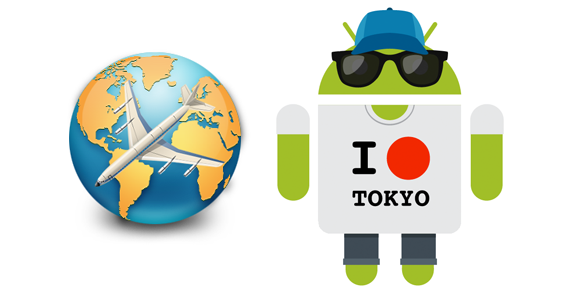 Nowadays the online travel business is really booming. There are a million website all offering you different deals and different prices for the same flights and same hotels. You want the best deal. You want to pay as little as you need to for the best of the best services. You want to know what your options are but it is physically exhausting if you have to sit around and cross-reference these sites so you can get an accurate idea of what to book on which site during which season and under which offers. Here's where a brilliant new app – Hipmunk Hotels & Flights that helps you out. This unique tool presents itself as the final destination app for travellers by sorting all your time-consuming travel arrangements after crosschecking details available from all the top travel sites to find you the best deals without you having to do anything manually.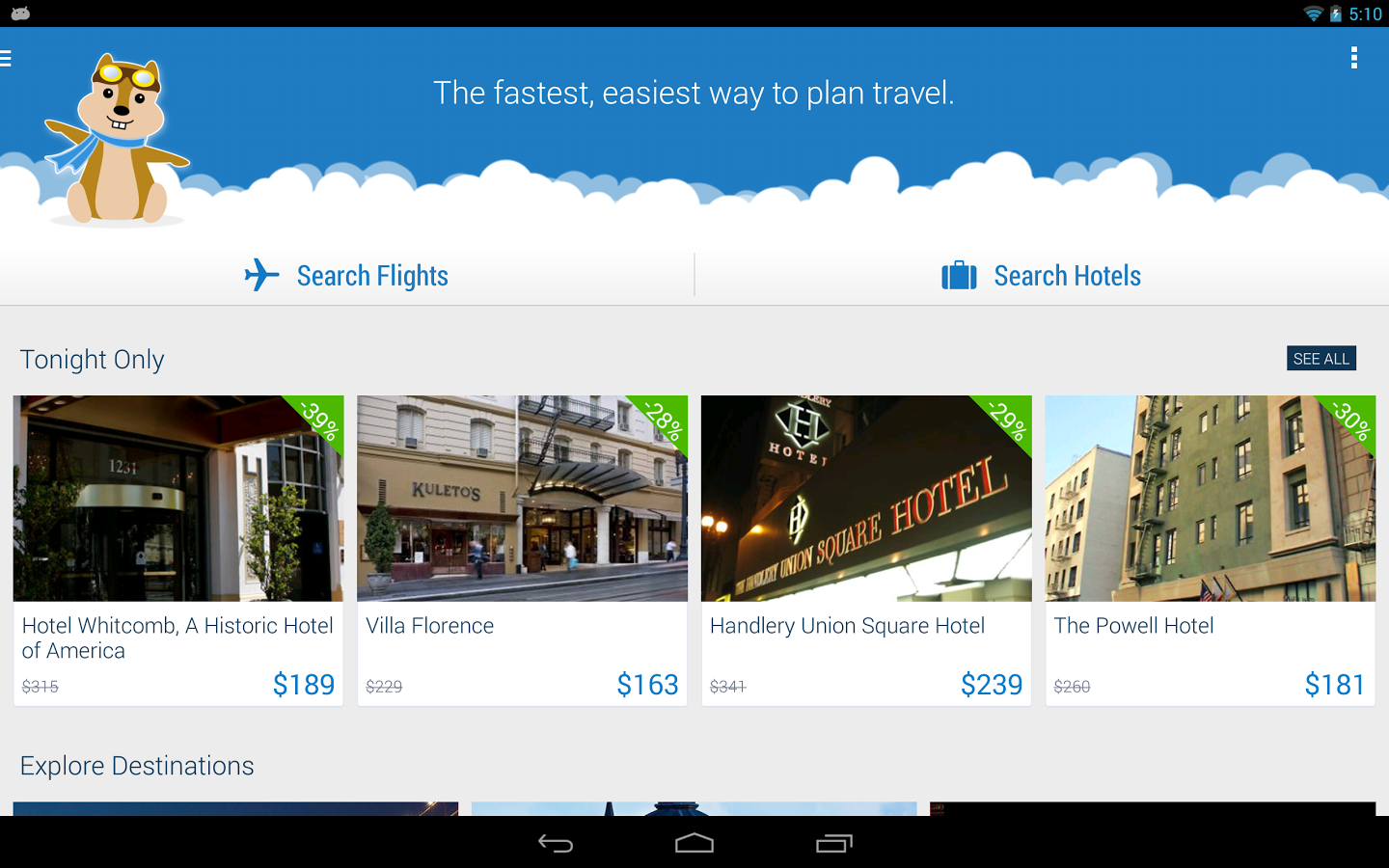 Additionally, Hipmunk offers its own deals under the Tonight Only hotel deals section which gives you up to 60 percent off on various hotels. This is useful for last minute travellers. You get a great deal at a great price and you can make emergency booking. Generally last minute books are at an inflated price and that really pinches. This is a sure way of going easy on the wallet.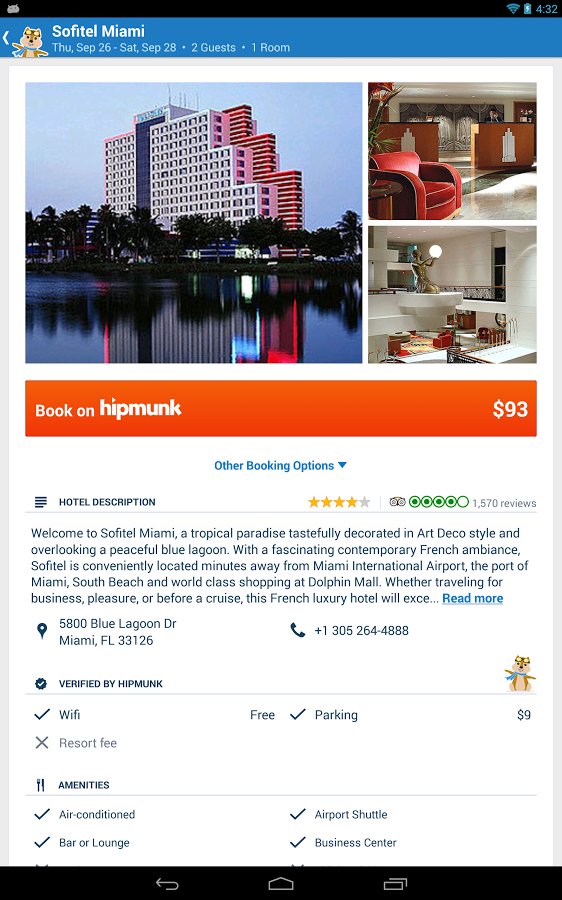 The app has a number of exciting features which include the easy and fast interface which allows you to search for flights and hotels according to your specifications and then even book these services through the same terminal.
It boasts of being able to find the lowest prices on airfare and even hotels.
Flights are sometimes cheap but they have multiple stops, they originate at the most inconvenient of times. The site understands this and thus it sorts them by Agony if you choose to allow it to, in the drop down, to save time by minimizing duration of the flight and making sure it has least stops and still trying to find you the best price for such a deal.
The app can work both on Wi-Fi and even on the phone internet so you can access it anywhere without having any issue.
Not only does the Hipmunk app compare the prices of hotels and flights, but it also provides you reviews from TripAdvisor and star ratings to help aid you in your decision making process.  It lists all the available amenities provided by the hotels it filters out so that you can have a more in-depth overview of the place you are about to book. In case you want a hotel with free Wi-Fi, you will now know whether the one you are looking at offers that facility or not. Similarly it shows whether there is parking, resort fee and room fee and allows you to make an informed decision.
More than just hotels, it lets you check Airbnb rentals, hostels and even HomeAway rentals. Its list even in these areas is exhaustive enough for there to be a comparison table for these.
Hipmunk allows you to book hotels without having to create a unique ID or log in through various social networking profiles. Thus, you can be in and out of the app really quickly and get straight down to business. It's easy, fast and undoubtedly good at finding the lowest prices for the best hotels and flights for your stay. It's guaranteed to be a worthy travel companion for any Android user who chooses to install it!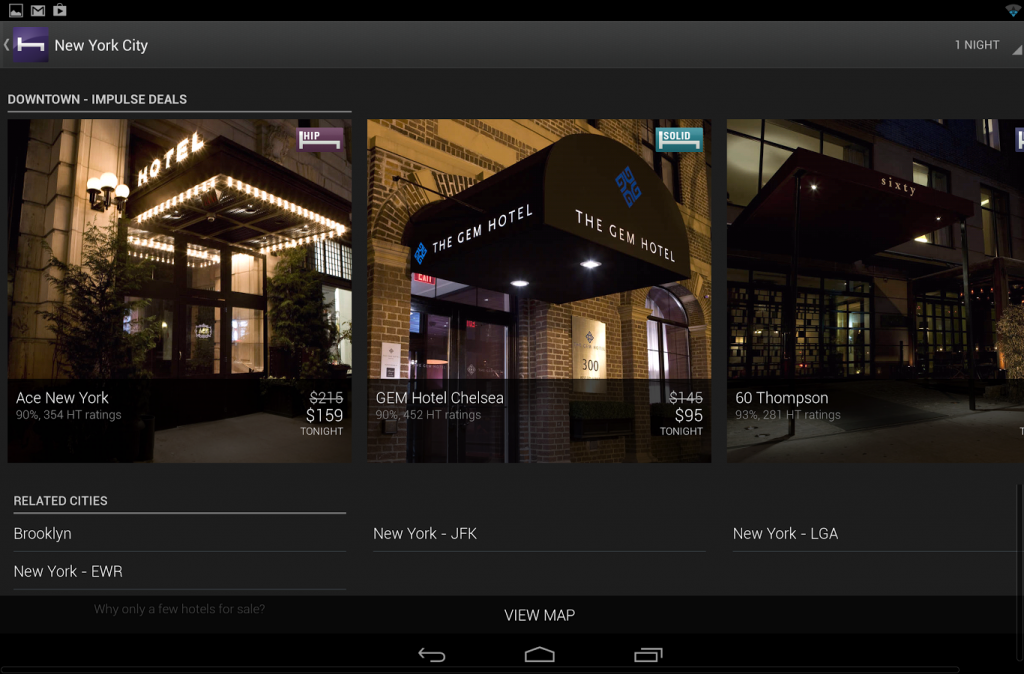 Want a hotel? Didn't have the time to spend checking physical brochures and millions of online sites to find the right one? Don't lose your head, troubled traveller. Allow the Hotels Tonight Android app to serve you with the class and hospitality you deserve and take control over your hotel reservations and transfers across the world. Each hotel page promises you the best and you just don't know which one is a good idea. All you need to do is download the Hotels Tonight app from the Google Play Store.
For the last minute travelling folks who press the panic button when they have no place to go in the budget they made, here's an app that specializes in delivering just that. Hotels Tonight allows you to book rooms in hotels across 12 countries which at the moment include popular ones like the United States, Canada, Mexico, UK, Ireland, France, Belgium, Germany, Switzerland, The Netherlands, Italy and Spain.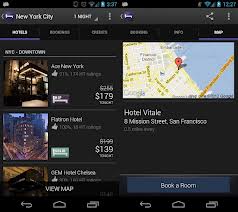 It has over 100 hotels available for reservation across the world and you also gives you the best last minute deals so that you don't have to spend a bombshell making an emergency or last-minute booking. They say they vet each hotel personally so the standard the mention the hotel maintains they have checked and agree with, thus with them you have an assurance of any hotel you choose to book. Prices are low and mostly they grantee these prices as exclusive and only available through their app. The Hotels Tonight app developers say that Hotels Tonight actually negotiates with the hotels so that it can offer its customers the prices quoted in the deal selection and thus they know nobody offers such competitive prices.
Bookings can be done as late as 2 am which is good for the last minute jams that people find themselves in. When nobody else will consider taking you in for a decent rate, you go to Hotels Tonight and voila, it's done. Even same-day books are allowed. So you can book today for the evening or even just a few minutes prior to landing at the hotel.
This service boasts of great deals on these hotels and Hotels Tonight also allows you to book for multiple nights. So you can decide how long your duration should be and accordingly book.
For your queries and complaints, Hotels Tonight maintains a 24X7 customer support that you can access via your phone or even via email. Unlike the pre-recorded messages in most customer cares that offer no solution and annoy and waste time this one has a real people for their customer care so your grievance can be properly addressed.
They classify hotels for your consideration as luxury, basic and others so that you know what price you are paying for different services.
One issue with booking through the site is that the cost of the booking and the money paid is non-refundable. So once you book you cannot refund your money even if you are unable to go to stay at the hotel for some reason.
The Hotels Tonight app allows you to enter promotional codes to redeem vouchers for further discount. This allows you to further bring down the cost of your stay. The app lists the full rate and the discounted rate both of any place you're doing to. So you know exactly what percentage discount you're getting and that it isn't just a sham.
Hotels Tonight streamlines the whole process of booking a room in such a user-friendly and efficient way that it takes less than a minute for you to get your accommodation sorted without any hiccups.