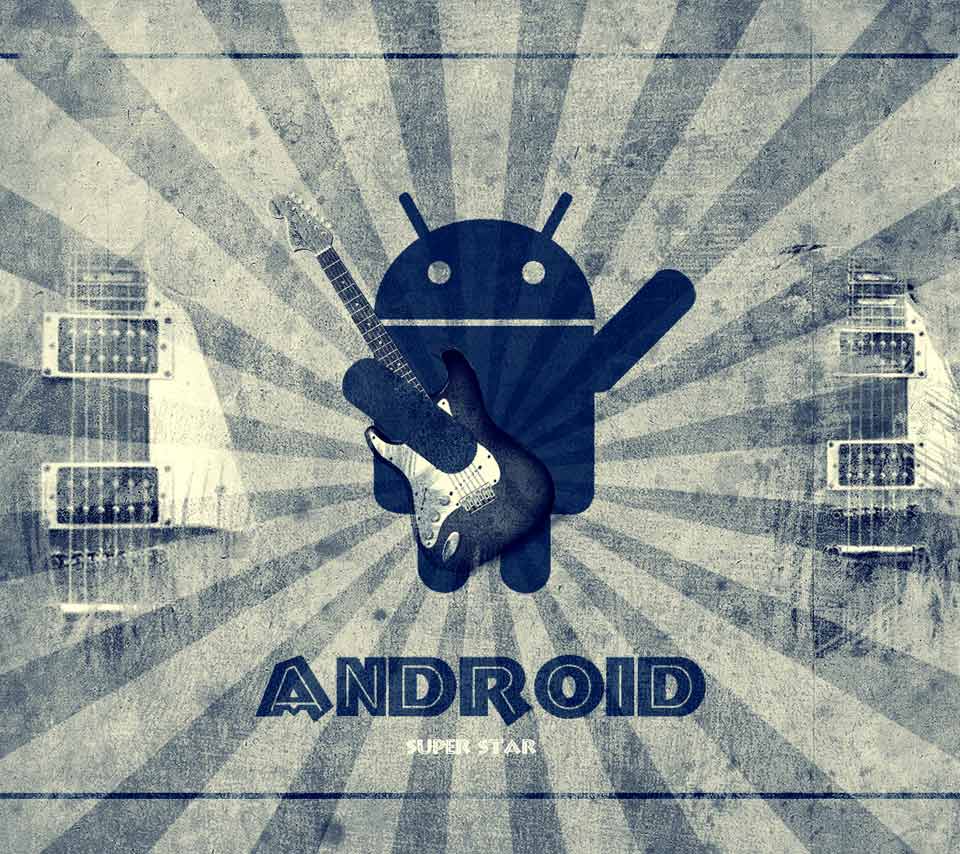 While the list of music apps populating the Google Play Store is quite high, there are only a handful of them that offer a unique experience that enhances not just your audio entertainment experience, but also turn your Android device into a musical instrument to enhance your own talents. When we usually discuss our favorite instruments, my standard response to the conversation begins with, "The pen was mightier than the sword until the guitar walked into the room and proclaimed, "Who's your daddy?"".
Keeping that in mind, we bring to you a comprehensive summary of 2 amazingly innovative guitar apps for your Android that offer a one-of-a-kind experience and will keep your dreams of being the next Jimi Hendrix/Joe Satriani/Ritchie Blackmore alive.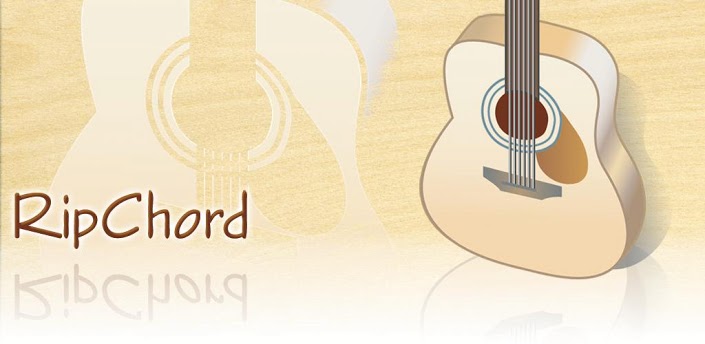 RipChord, as the name suggests, is the ultimate guitar chords app dedicated to cover all kinds of chord formations and notes, be it in different tunings or different shapes.
It tells you how to place your fingers and shows you exactly where your finger must be placed on the string with exact precision.
There are many tunings on the guitar such as Open G, Drop D, Alternate tunings Open C, Half-step down, DADGAD, etc. This changes the way the chords will be placed on the guitar and RipChord gives you exactly how to hold the chords in these tunings as well to get the exact sound as when tuned in standard tuning.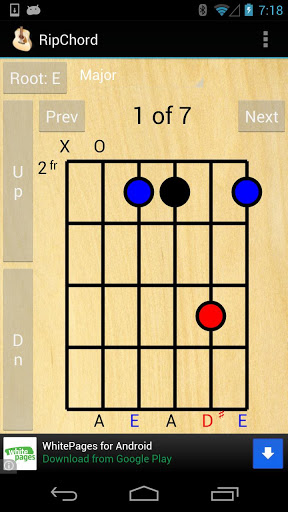 There are different ways to play a single chord and RipChord shows you for instance all the 91 ways to play the E minor chord in standard tuning and other tunings as well.
It enables the player to play solos as well where you can select 15 scales from the list of scales and then create your own scale.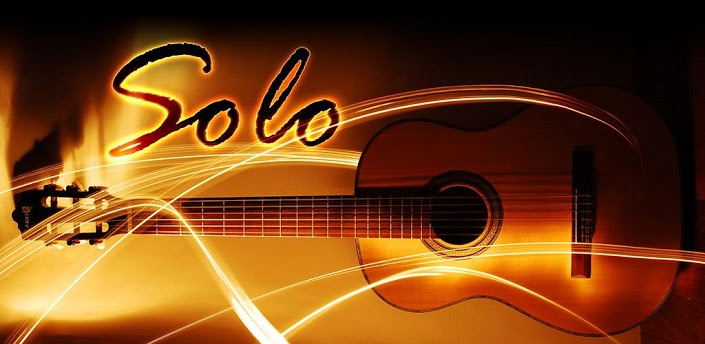 That childhood dream of holding a guitar and belting out solos from "Comfortably Numb" and "Sweet Child O' Mine" is a dream often shared by many a guitar enthusiast. Mesmerizing the audiences around you with your heroic guitar skills is something we've all have wanted to do since ages.
Solo is a guitar app for your Android device that lets you play a list of songs just as though the guitar was your Android device, especially designed to generate a smooth note-by-note guitar solo as you pluck along the strings of your virtual guitar.
The Solo app for Android displays the 6 strings of the guitar with chords on right hand side of the screen. To play a song, one simply strums the strings like on an actual guitar. Instead of changing your hand shape like on the guitar you click on the desired chords displayed to the right.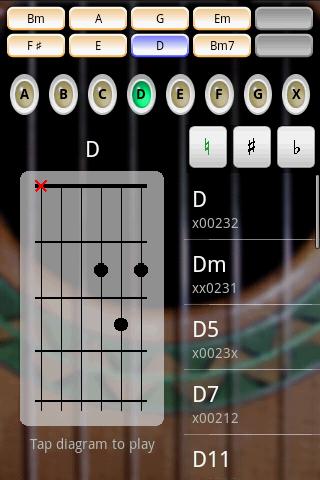 You could also use these to play solos and can carry it along for an actual jam session with your band.
The features of Solo broadly include functions such as:
Three kinds of authentic guitar sounds – Acoustic, Electric, and classical.
A chord library with over hundreds of chords and shapes to show you how they are actually played on a guitar.
With experience with the app and great knowledge in music you can create your own chords as well.
What better? You can also play along the song as it plays in that background on your device.
You have the chord and lyric overlays that can be loaded from the web.
Use a capo that helps you play on a different key all together much like the standard setting on an electric piano.
The chords you create can be saved an uploaded onto the app for the world to see.
On the Samsung galaxy Note the S pen serves as a great utility
You can customize the user interface to match your playing skills and guitar style as well.
You can also use multi touch on supported devices.
Holding a steady 4.5 star average rating on Google Play Store, Solo is a great music app that lets you shrink your guitar into a sleek virtual case that can be accessed with ease wherever you are and whenever you want.