Get the Best Hotel Deals with Booking.com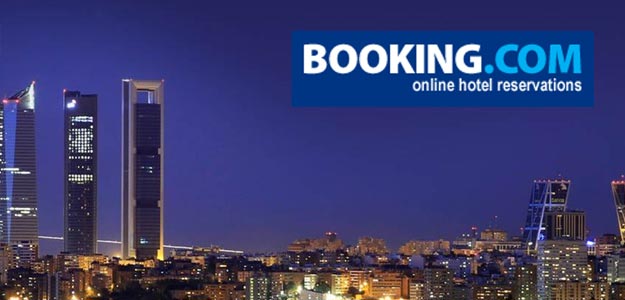 Hotels! Booking these things is such a tedious task. You'll be sitting around and cracking your head and checking through websites and wondering and still not knowing which one is worth it. Booking.com makes sure you don't have to do that by providing you with a common interface that allows you to do all of this together through your smart phone. It's like having over 300,000 hotels in your pockets because that's the kind of net that Booking.com has. The website assures you competitive prices because after all you want to make the most affordable yet sensible choice. You want to pay just right and not get ripped off.
The hotels listing offers you reviews of over 24,000,000, so that the choice you make is an informed one and you feel happy about making the choice. It offers an assurance and gives you additional details that other reviewers feel might be relevant to you. The reviewers tally a scoring also so you know how the hotel scored at a glance if you don't have the time or simply don't have the inclination to read all the reviews to know whether it's worth staying at.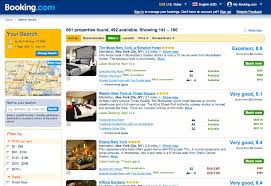 Additionally, the site offers you about 8,000,000 photos so that you can actually see what the place looks like before jumping in bed. That way you know what to expect. The photos are authenticated by the website. You can navigate through the photos by simply flicking through them much like you would on stream.
The system has GPS integration so you don't have to manually search for hotels if you are in a particular area. You can just search for nearby hotels. This is beneficial if you find yourself in a new area without any clue of what it is called or even what the neighbouring areas are called where you might be interested in finding a hotel.
But the Booking.com app doesn't just allow you to check, it allows you to book also. So you have an effortless yet secure booking process that ensures your details or payment mechanism isn't misused by a third party.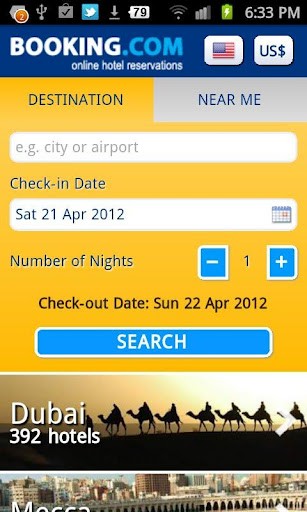 The confirmation details get automatically saved on your phone so you don't have to visit a separate portal. You can just show the confirmation message during check-in and you're sorted. Booking.com makes the entire process from the start to the end easy, not just a part of the process.
The Booking.com Android app is remarkably comprehensive and easy to navigate. Its layout is very neatly spaced out and doesn't tax the eyes, and the battery usage is moderate if you're not actively using the GPS function all the time to find nearby hotels which can turn out to be a bit of a drainer for the battery. However, what's most impressive about the Booking.com app is how fast you can do the entire process from searching to receiving your check-in details. It's so fluid, the interface that each step asks you just the right details so you can search faster and more accurately. The Booking.com app is brilliant for hotel books. The same app family also has apps to book trains and flights that can be checked out if you like this one.
Booking.com is pretty easy to use and makes for booking to be a mighty convenient experience that will save you the hassle of extensive follow-ups or dejection from failing to get the booking you wanted.
Travel Like a King with Agoda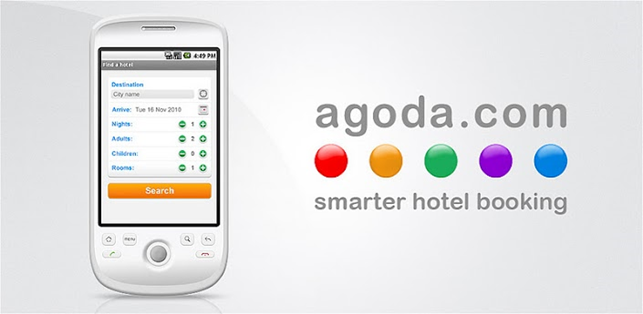 Congratulations Android users! There's a brand new Android travel app in the market that manages to look out for hotel bookings for your business and pleasure trips without leaving a massive hole in your packet or eating out a giant chunk of your time. This Android app does everything including finding you last-minute hotels when you're on the road and need a place to stay. Agoda is the esteemed app in mention, which seeks inspiration for its name from the layout and functioning of the website with the same name.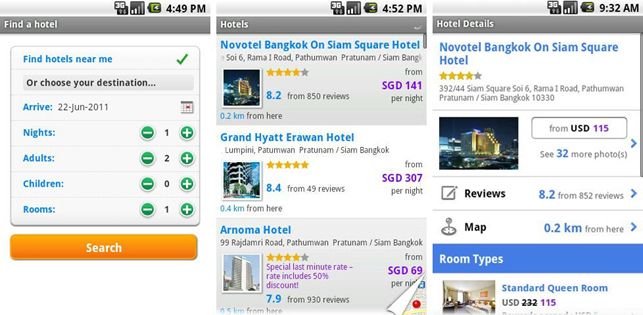 In order to make Android users happy, the Agoda app was released so that phone users would not have to waste their time on the website design while accessing it from their mobile devices. Priceline which happens to be another famous Android app and a well-known player in the same field has launched this Singapore-based subsidiary.
Agoda is a truly excellent app that allows you to seek and capture your place in the best hotels for the most economic prices no matter where you go with just a few clicks and finger taps on your Android device screen. That's all it takes! It doesn't have a complicated user interface and it doesn't force you to go through the cumbersome process of extensive check-ins for hotels. Everything is straightforward and that's why it fits the role for searching for hotels in an urgent situation without any hassles. This is very useful when unforeseen circumstances require you to change your bookings. If there's ever a delayed flight or cancellation or an extended trip and you need a place, you can find a hotel to stay using this app.
The Agoda app has an in-built system of recognizing where you are and finding things in the vicinity if you use its efficient GPS search function. Their Google Maps integration works extremely nicely and is very useful. It tells you neighborhood hotels, so in an unfamiliar city where you aren't sure of the areas you don't waste time trying to figure out where you are which areas will be suitable. The app does all that for you. It also tells you where the main hotel districts are so you know whether you're choosing to stay in a hotel locality or you're staying somewhere cut off.
Alternatively, it allows you to punch in a fresh location that you want to select and thus can be used if you're making an advance booking or looking for something in the city you are about to reach.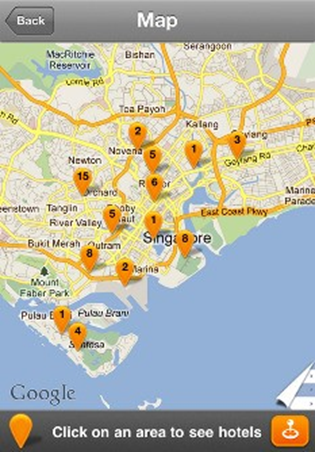 You can further streamline your search by sorting the results that pop up by a number of parameters. This includes sort by rating, sort by stars, and sort by price. So you don't have to even check all the hotels and can find exactly what you want as quickly as possible. Customer reviews and photographs from the hotels help you make the decision easily as you know what you expect exactly rather than estimating.
Agoda is a free Android travel app that occupies only 2.6 MB of memory space in your device, and it even allows you to earn and redeem loyalty points. These points are known on Agoda as Reward Points on the go and therefore, if you are a frequent user you are able to redeem later on points that you collect. This is only possible if the person makes an account on the Agoda app and then logs in through that. That way the app can keep track of your booking history to serve you with better incentives in the future.
For international travellers, the Agoda app is especially useful because it has a conversion from kilometres to miles and vice versa. So if you aren't familiar with the metric system being used by the country you're flying to, you don't have to use a separate convertor app to find you whether the distance is a lot or really small as the app allows you to simply translate the metric system to help you understand better.
Keeping in mind language needs also, the app is available in 37 language settings so you can program it to the language you best understand and follow and it doesn't have to be English.
The Agoda app also allows multiple guest names for each booking and JCB credit card support.
Agoda is a must-have travel app for all travel enthusiasts who want to enjoy premium hospitality at great prices at the most scenic locations available. Download it today from Google Play Store and get your travel bags packed.