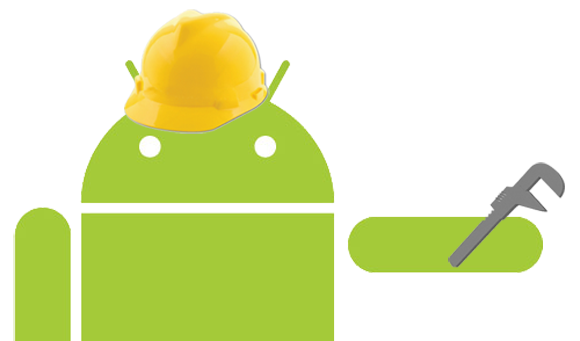 Droid Splitter as the name suggests, is an Android app that specializes in splitting objects and files on your device. Many a times you are unable to transfer a file through the IM messaging platform and thus can't send an important file at a crucial time.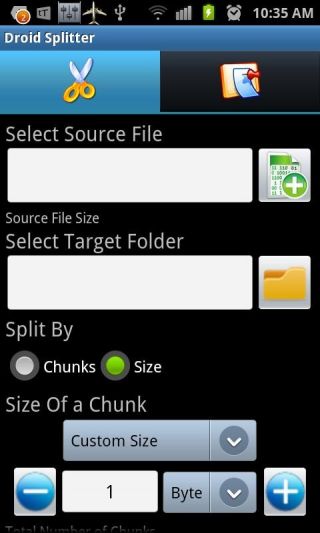 Droid Splitter gives you an option to choose the size of the split file or the big file that you want to make pieces of.
You can split the size by chunk and by size.
All you need to do is choose the source file and the target folder and you're good to go.
The app consists of a configurable memory buffer that helps you to speed up the splitting process.
Other than that, you can use Droid splitter to reverse split, i.e. consolidate small files into one big file as well and complement it with the configurable memory buffer to speed up the process.
It is advisable to keep the level at maximum for a file above 1GB and minimum for a file below the 10MB mark for better quality splitting.
The best part of Droid Splitter is the use of the split file.
On extracting any part of the split file – be it an image, a music mp3 or mp4 file, the entire file shows up and works flawlessly. This feature is called the one touch file detection mechanism. Overall, Droid Splitter is a slick and nifty Android app for users who frequently love sharing heavy files with their friends, family and co-workers.
Auto switcher is an Android app designed for the forgetful lot who don't remember turning off their phone from silent mode during meetings, movies, flights, etc. This could apply for the night mode as well when you sleep too and forget to take it off the loud mode and get an unpleasant and uncalled wake-up call in the middle of your sleep.
Auto Switcher is an app that will do all the hard work for you and shift from one mode to the other depending on your fixed time schedules. For example, it may go to sleep mode after 12 am at night and turn back to the loud mode at 8 am.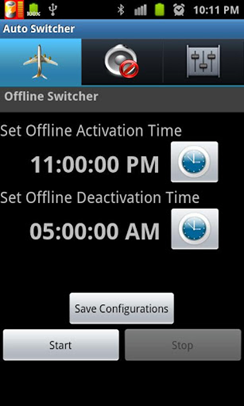 It has 3 switcher options such as:
Offline switcher
Silent switcher
Volume switcher
There also is a phone number exception list where the phone will ring no matter what mode it is on and you will never miss an important call again.
You can also set a fixed schematic for different days of the week and view an entire list of different time margins set for the week.
The app is free and is extremely user friendly.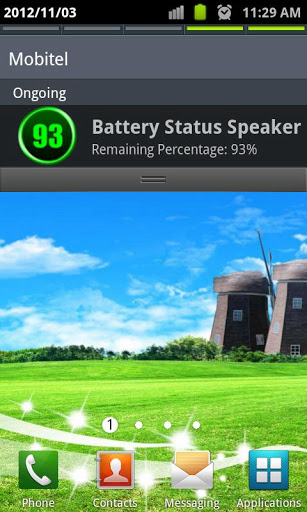 Battery Status Speaker is a smart little notification app for your Android devices that voices out the status for your current battery levels.
It notifies you when it is on full charge and when it is reaching low and critically low battery levels.
You can choose between a male and a female voice to narrate the notification to you.
A great feature offered by the Batter Status Speaker app is that the UI status updates only when the screen is ON.
The low battery levels is self-configurable and you can pre-set the notifications for whatever battery level you feel is important to be notified at in order to charge your Android phone on time. There is no internet connection needed for the operation of this app. Battery Status Speaker offers about 4 notification styles as icons.
You can set refresh intervals for the time notifications as well.
Batter Status Speaker is a simple and effective Android app holding up an impressive 4.5 star rating with a small but steadily increasing user base. It's definitely worth jumping on the bandwagon for and a nice little addition to your smartphone app tray that adds its own unique value just like the string of apps designed to completely automate your Android experience.