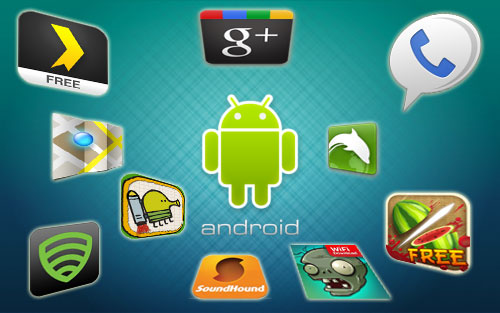 As every Android user loves to have an abundance of mainstream apps jazzing up his/her smartphone, it is hard to have enough storage space to fit in other upcoming ones. However, there are a few heavily underrated Android apps that fail to get their due and end up passing under the radar because of their lack of popularity.
Here are a few cherry-picked unusually cool apps from that will make you proud to be an Android device owner.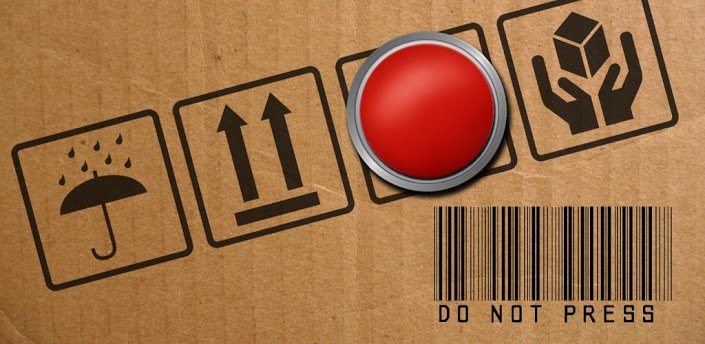 1.Do Not Press the Red button: This app is perfect for all those of you out there who resemble Dee-Dee from Dexter's Laboratory and are lured by a red button and can't resist but to press it. It has variations and a lot of funny results that come up when you eventually succumb and press it.
It has an extremely neat and user-friendly interface. Some boxes are never to be opened, some treasures never to be revealed and some buttons never to be pressed. But not this one. So what are you waiting for? You finally get to know what the red button does on pressing it. Download it today.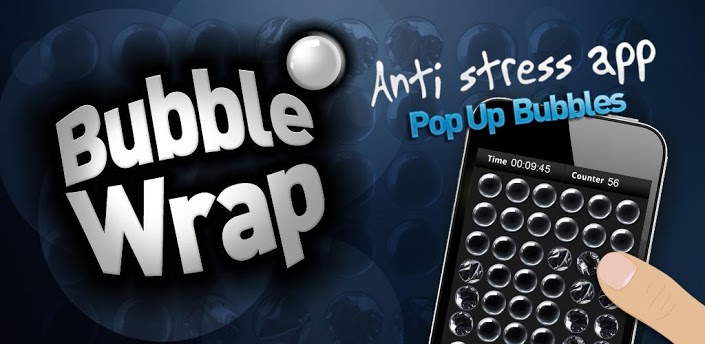 2.Bubble Game – Stress Relief : Since the very beginning, the homecoming of a new electronic piece of equipment has been welcomed with its safeguarding/stress busting accomplice – bubble wrap! The pleasure derived by bursting these air filled bits of plastic is unexplainable yet addictive.
This is why Android developers have welcomed this experience by designing an app to recreate this fun experience in our android tablets and smartphones. The concept remains the same, burst till you can burst no more. The only thing that changes is that the bubble wrap is the screen. Bubble Game is an app small in size and big in entertainment.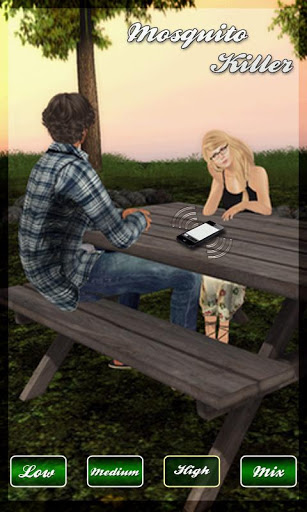 3.Mosquito Killer: Here's an app that serves as a perfect substitute for those mosquito repellant creams and electrical coils. Mosquito Killer, works on a simple principle of emitting an ultrasound that isn't audible to the human ear but effectively drives those pesky mosquitoes away.
These ultrasound waves are completely harmless to human. Only sound frequencies close to 30 kHz are picked up by children and thus advised to be kept away from them. Otherwise it is a pretty effective app and is worth a download.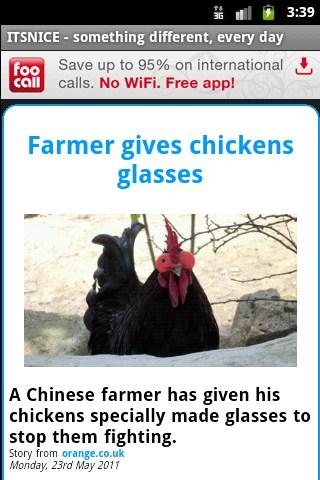 4.It's nice news: We all need our daily dose of what's happening around the world and get it through our daily news reading apps. But what about the not-so-known about, slightly off-track yet titillating news stories of who set his backyard on fire by mistake, or which bull in Spain went on a rampage in the city or which lady tried ironing her hair with her clothing iron etc. This app is designed for those stories that are funny yet occur on a regular basis and is not covered by any news channel. The user can also share these stories via Twitter and Facebook and round up a few laughs.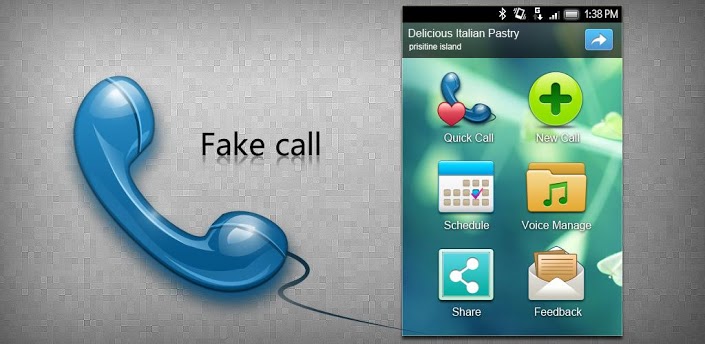 5.Fake Call & SMS : Here's a perfect app to bail you out of an uncomfortable position when you need it the most. Be it an annoying neighbor, an overbearing girlfriend or a nosy boss, the Fake Call app allows you to give yourself a fake call or send yourself a fake message to create an artificial distraction that will help you get away from the place.
Its sophistication extends to the fact that the name of the app when downloaded changes to Caller assistant. It supports an altogether fake caller home screen with saved call logs. The user can schedule texts as well alongside scheduling phone calls and get smoothly glide out and away out of situations.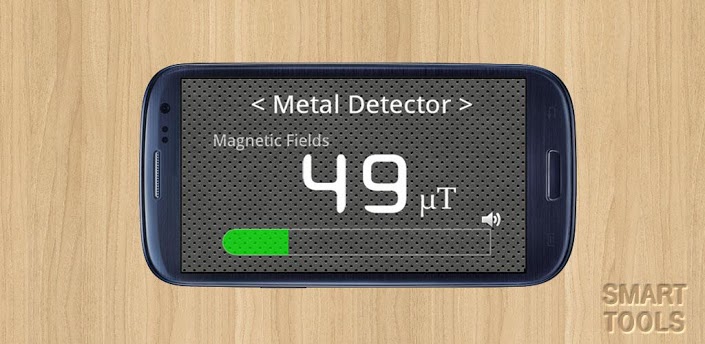 6.Metal detector: Be a geologist or a gold digger with this metal detecting app. You can use this not only out in the wilderness to search for metal objects but even at home to find that lost bowl, or piece of precious cutlery that you thought got stolen but in actuality was under one of the sofas all along. The app makes use of using the magnetic sensor that is built into the phone using the magnetic sensor that is built into the phone and measures magnetic field values. The accuracy depends on the sensors within your device.
This was just a brief description of a few really cool, little known of android apps. Don't forget to check out the full versions with detailed descriptions and user ratings in a very short while.