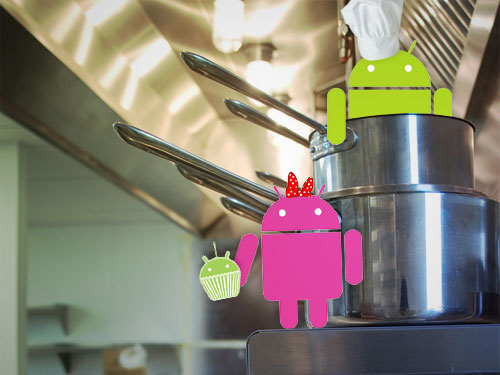 It's 7 pm and your neighbors are going to be over for dinner in another hour or so. You've finished up with the salad, appetizers and main course preparations and are merrily breezing through your chocolate cake recipe when the realization strikes you. Your kitchen has run out of cocoa powder and flour, and all of a sudden your dream dinner plans have been held hostage by a dessert crisis. It's no secret that the life of a head chef is almost as disciplined and intense as that of an army commander. And a huge part of their rigorous culinary mastery can be attributed to their super-efficient management of ingredients in the pantry of their kitchens.
Unfortunately, most of us cooking enthusiasts or homemakers are not as adept at this management skill and often forget to pick up some or the other key ingredients we need while cooking a dish. For all of you people who want to graduate from being kitchen amateurs to culinary masters, here comes an app that will act as your virtual shopping assistant to help you maintain your cooking supplies and collect important ingredients conveniently.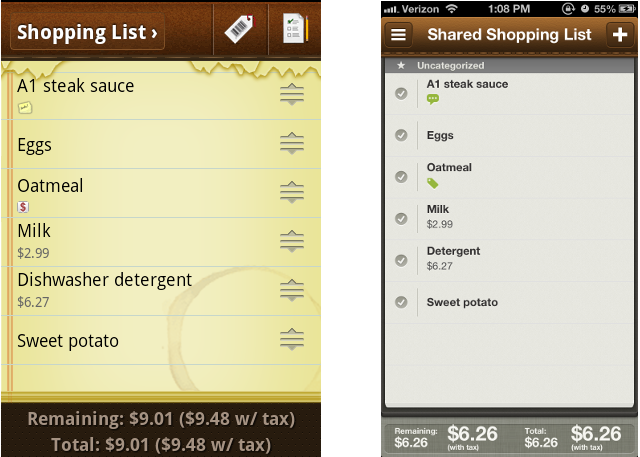 Presenting to you the ultimate list keeper for your Android device that can make you fridge full and change the way you shop forever. Here comes the Out of Milk app for Android that will remind you about all those essential groceries you need for the next day's kitchen sessions.
Using this amazing app, your drawers will be now full of all the required vegetables and spices needed to cook your favorite dishes and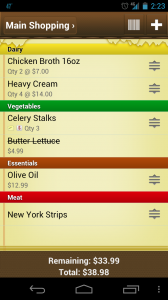 keep your mind free of tension. As the Wall Street journal rightly puts it, Out Of Milk is an app that offers 3 straight forward functions:
Shopping
Pantry
To-do lists
So if you are the kind of person who hates waking up one fine morning only to open your fridge and realize there's nothing you really need left in there, you've reached the right place.
Out Of Milk provides you with an intuitive interface where you can start off your journey by adding what all ingredients are currently filling up your kitchen. This app works as a virtual storehouse for the groceries you purchase and acts like a mini enterprise resource planning system for your kitchen. This pantry also allows you to keep track of what all is missing from your shopping list.
In addition to that, you can create more than just one shopping and to-do list and shuffle between them as and when required. These could be for multiple purposes and different sets and genres of items.
You also have the ability to pick up items from one list and directly paste them on to an alternative list in case the need may arise.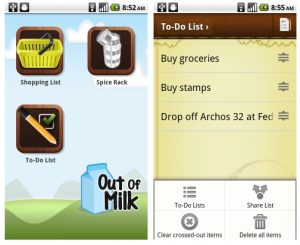 Real time syncing allows you to see all your lists on different platforms like your PC, tablet etc. All of these shopping lists will appear as it is once you sync your account with www.outofmilk.com. Through this, you can see all that you need to shop for on the go.
The Out of Milk app offers features that let you set items into categories and these could be sorted aisle wise for ease of by price, importance and requirement, etc.
The app in the beginning asks for permission to access your camera. And yes you guessed it right; Out Of Milk also acts like a bar code scanner to give you the best prices for available groceries and the closest locations that they are available at. You can scan items to lists directly by taking out and pointing your Android device's camera towards the product.
The shopping list remembers items and keeps it in its history. This helps you to recollect anything that you may have forgotten and can help in recollecting what is already there at your house in case you forgot.
Another uber cool feature is the costing feature included in the Out of Milk shopping app. Once you create a shopping list, its highly interactive and smart interface looks up the price son the net and gives you a cumulative bill at the end so that you know what you must spend on and how much money you need to carry.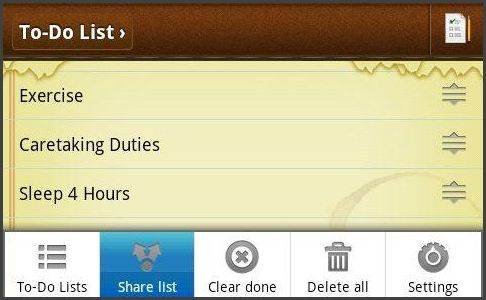 You can even view the price history while editing a shopping list. Mark items as tax free and have the app remember your choice for future preference.
Check out local grocery deals and promotional offers to be in the loop and save some money. For a few more feature you can even upgrade to the pro version priced at $1.99. So get those shopping bags ready, you've got a list to check mark groceries out of and a smashing chef reputation to maintain. Download the Out of Milk Android app from Google Play Store right away and cook up a storm in the kitchen!