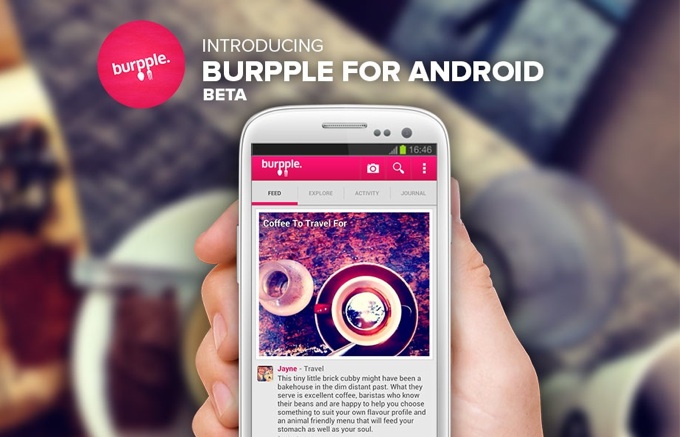 Food – the all so important thing in our lives that has proved its worth in our lives for years has finally begun to harness the attention of foodies and connoisseurs across the world that it rightfully deserves. The passion for culinary perfection and experimenting with exotic cuisines is not just a discussion limited to the tables of aristocrats, but is being cherished by food lovers from all walks of life. Its importance today is not only inside our stomachs, but outside it as well. With our Android devices empowering the way we work it is now also influencing the way we eat, it's not a surprise that the app market is flooded with thousands of innovative and highly useful apps designed exclusively for both foodies and chefs.
If you're looking for the ultimate Asian food guide for foodies who like doing everything from eating to editing to taking notes down to showing off their food to everyone, your search will finally end with the Burpple app for Android. This app is meant for any and everyone who has even the smallest inclination towards eating and swears by the "eat to live and live to eat" philosophy.
It all starts off with that one need to eat food. Luckily, human biology's got that covered and that's something we don't need a marketing campaign for to convince us. And when you do get those hunger pangs, you look around for places to quench your little hunger! And what when you are in the middle of Asia and don't know where to go? Burpple will tell you with a huge list ranging from:
Best French restaurants in the area
Date Night
Cafes to Visit
Weekend
Cakes and Dessert
Supper in Singapore (if in Singapore)
And a whole lot more.
Once you have decided on where to go, the next step is getting there.
Before getting there, you have one more reason to stop by and browse through the Burrple app.
The huge list of restaurant menus gives you enough an estimate on how much you can spend and what's the best you have to eat according to your taste buds.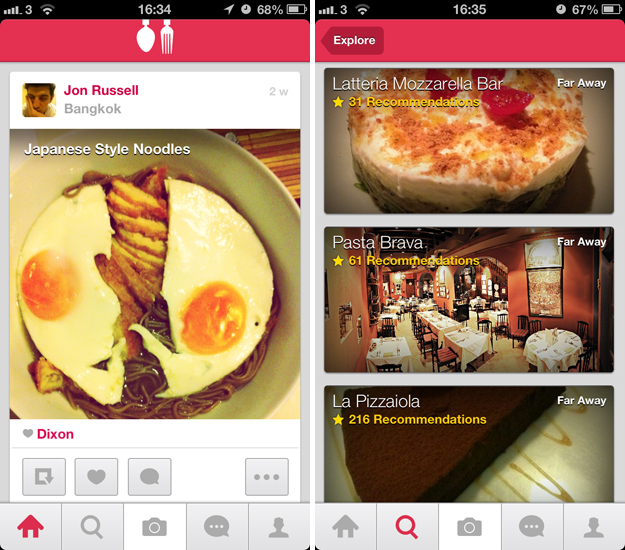 Once you end up picking a place, click on the how to get there option and a detailed map that locates your current destination with respect to where you want to go appears in the center of your screen and you're good to go.
The arrow on the screen navigates you and shows you to the door step of your newly to be favorite restaurant.
Once in, the Burpple app still allows you to enjoy its service and enables you to look up what's good at that place and that coupled with reviews from hundreds of individuals just like you who love to eat, or should we say live to eat!
You can then order for what you like and then take a picture of what you're eating and contribute to the community of ardent foodies who will base their eating decision on the reviews that you post.
This helps you build your own network and the more you share and write the more people trust your opinion and in turn follow you! Coming back to the restaurant, when you click a picture of the food that's just arrived you can also add graphics and effects to it through the in-built image editor built especially for the creative being hidden inside you.
The Burpple app also gives you nearby restaurants and cafes in the area for you to navigate through and these could then be added to your wish list. Other than that, you can use your Burpple network to dive in to the social menu and get to explore the tastes and opinions of other foodies around you. So get your dose of the Burpple app on your Android and taste the best cuisines around you to help ignite romance in your taste buds.