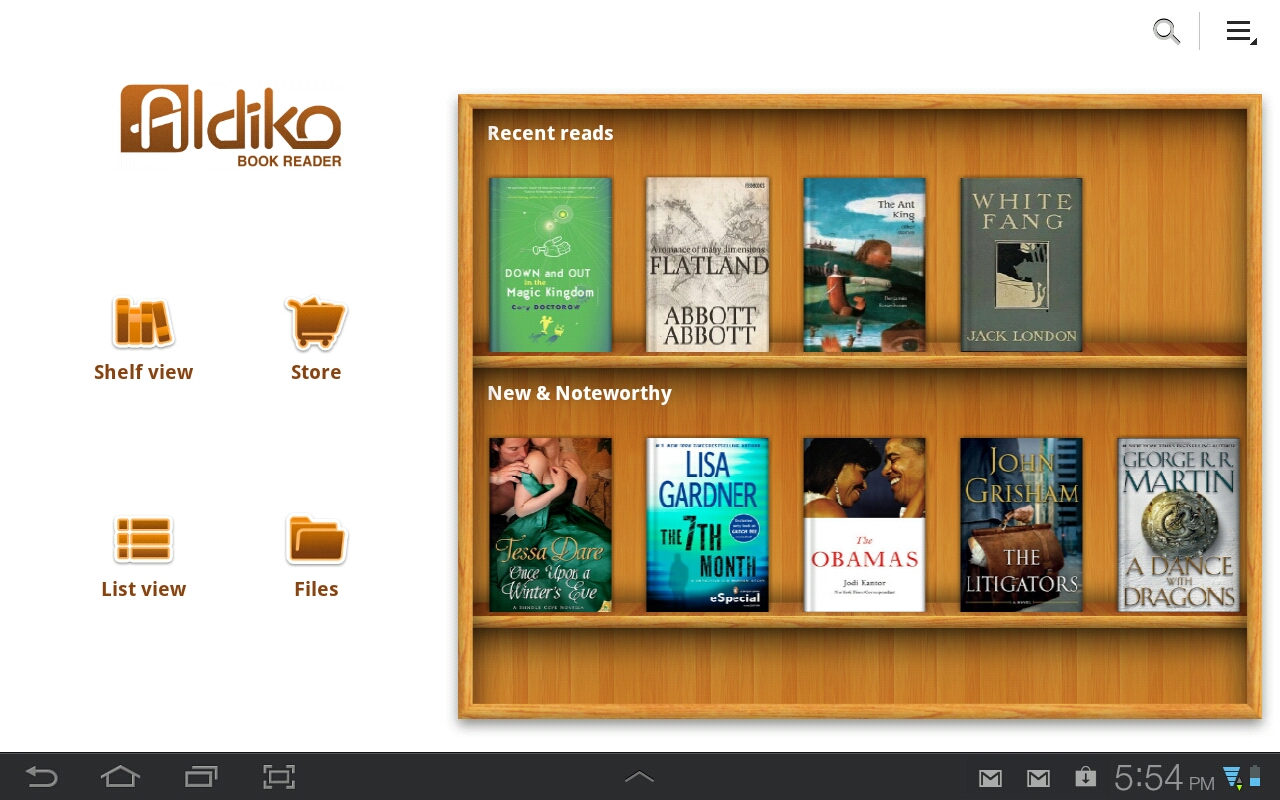 What ever happened to all of those books that we'd read and collect on shelves? They're still there caked with a layer of dust sadly isolated in their own corner. Many of us may still not have moved on from the physical feel of a book to it electronic counter part on our Android devices. But for those of us who have, here's a state-of-the-art e-reader app for you to take your smartphone or tablet reading experiences to the next level. The Aldiko app for Android packs some features that will definitely change your mind about ebooks and with its given level of skilled design and features, it is sure to influence you to a huge extent if not fully in favor of reading electronically.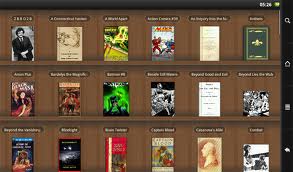 Aldiko in all its essence is an Android client for those looking for a reading alternative platform which supports multiple formats of texts and docs for the reader to have his or her best set of books in their hand anytime he wants.
For accessing books via this app, you can first have to simply purchase the Aldiko app from Google Play Store on your Android phone or tablet and then read or access the public library with its huge lists of books given within it.
In terms of file support, the Aldiko app lends support to EPUB, PDF formats as well as Adobe DRM encrypted eBooks.
On entering the Aldiko app, you will be greeted by its slick and sleekly implemented interface that is simply designed to assist the user and his eyes for ease will display the following:
Shelf View
Store
List view
And files
The recent read are all available on a book shelf like design on the home page and you can get a glimpse of the new and noteworthy section there too. These are all enlisted systematically and are seen in the buying section too.
In the library the list available to you ranges from:
Books
Authors
Tags
Collections
All of these are filtered with each category specifically mentioning tags and collections to ease your decision making. You also have direct access to the store from the library with a cart icon to the top right.
The Aldiko store displays books for you from online stores like feedbook.com, which include books from the New York Times best sellers, free books, recommended readings and then gives you access to other stores as well.
Within the Aldiko app, the features for readability are diverse and extremely user-friendly. Aldiko ensures that the user is at complete ease whilst reading and thus enables the user to change the size of the font and reading pace to match their level of suitability.
The outlay looks extremely impressive with simple features with the name of the book that you read at the top and 3 sections in the centre top for font and margin size through a "+" and "-" sign for quick change.
The brightness slider within the app exists to adjust the throw of light on your face while you read and finally the orientation for you to flip the screen in whatever direction comfortable to you.
This could transition can be made automatic, or set separately in the portrait or landscape mode.
You can also bookmark directly through the app and Aldiko remembers where exactly you left from last and acts as an auto bookmark.
Once you're done convincing yourself of Aldiko's high utility factor, you may want to check out the premium version too which has more features such as a widget that makes your usage further easy. So get on board with this excellent ebook reader for Android and download it from Google Play Store today!