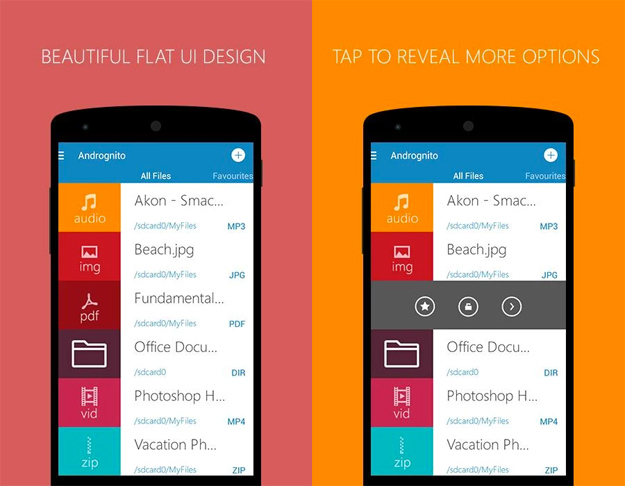 The recent news about the leak of certain photos of celebrities has once again exposed the importance or the lack of it in mobile hardware. There is no doubt hackers are always looking at newer ways to get access to private information. The security of the PIN is no longer sufficient and Android smart phones are under the scanner for allowing hackers access to data quite easily.
Androcognito Is The Solution
Fortunately, there is an app that can now make it very difficult if not impossible for hackers to do their thing. The Androcognito is one app that not only has a wonderful design but offers 3 layers of encryption that should be sufficient deterrence for hackers. You can now hide those selfies and other data including documents and PDFs without apprehension they would be hacked into.
This app is the sentinel that provides your real time protection from snoopers. It has been compared to the safest storage vault that can be opened only by you with the password. It provides you total control and due to the "Flash Mode", functionality, it can hide your files at fast speed as well.
Why Should You Opt For Andrognito?
The features of this app make it mandatory for you to opt for it, especially in the absence of anything similar on the Android platform. They are:
• A very robust three layer encryption engine which hides and locks anything you may want to accord total protection.
• Compatible with all types of files and images.
• Fast and secure mode to hide data
• A one of a kind Stealth Mode to fool hackers
• An "Invisible Mode" that allows you to even hide this app so that you can open it at your convenience via a dialer
• A user friendly interface that is flat and absolutely the latest in terms of the technology behind it
• A lovely deterrent action mechanism that locks the app if 3 failed login attempts are made by anybody.
The Three Layer Encryption Engine
At the heart of this app is the 3 layer encryption engine that is light weight and developed out of a very unique algorithm. The app just won't allow entry to anybody without the 4-digit PIN. Even if anyone tries to copy the data from your device and tries to open them by running the app on another device, it will not work as the app is sensitive to the device it was originally installed on.
The app is currently still in the BETA mode in order to totally rid it of any potential bugs that may surface during usage in the real world. The developers have asked users to have backup of data they consider most important when trying out the app so that they do not end up losing it altogether.
This app is a very good option at the moment to try out given the above mentioned advantages and in light of the fact that there is nothing else that can offer such security.