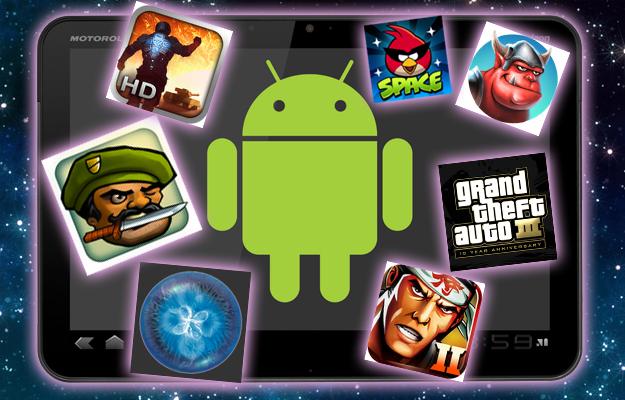 If you are not lucky enough to enjoy a boatload of storage space due to the already overflowing library of apps and games on your Android device, chances are that you will have to give up something or the other to download a new game. After all, most of the hottest games on Play Store occupy a ton of space on your device to run. But if you wish to play games on Android without giving up on anything, here's a good selection of games under 25MB that should be perfect for you.
These games will appeal to you also when you are looking for new stuff. So here they are:
10000000 – a game that is high on graphics with music and involving scouring dungeons to hunt for monsters to kill them. Sounds thrilling, doesn't it? Finding stashed away loot to upgrade castles are other elements in this game that you can download from the Play Store for $1.99.
Angry Gran – though there are a number of games with this title and all of them are pretty fun to enjoy, this one deals with one who has to whack people on the streets in order to make her money and to advance to higher levels. You have to make sure she does not whack the law enforces though. This one is free.
Archery Master 3D – though you may not prefer archery as a sport, it is worth while giving this one a try. It is a realistic game providing you with intuitive controls and more than 20 items along with levels that exceed 100. You can play this on a 1 to 1 basis as well if you wish to using the challenge mode. This too is a free game.
Block Puzzle – this game inspired by a similar dissection puzzle game that was invented and played in China more than a 1000 years back becomes addictive when you start playing it. There are close to 6000 puzzles to solve and you can rest assured of your mind encountering sufficient challenges from the simple to more complicated ones as you progress. Yet another free one to enjoy.
Grand Prix Story – You can now manage your racing team just like they do in real Grand Prix. That means you will have to do the hard work of soliciting sponsors, train the drivers, come out with cars that are customized and capable to win the Grand Prix. Very interesting but you will have to pay $2.99 for it.
Granny Smith – this granny is different to the above one. She only goes after those who attempt to steal the apples in her yard. The game is fast, has great visuals with power-ups and is well worth the $0.99 you have to pay to play this one.
Knights of Pen and Paper – RPG fans will like this one due to its extended campaign, many more dungeons to discover along with monsters and images of all sizes, pixel art and glorious knights fighting them. Again a game you have to pay for at $4.99.
Stick Hero – don't be fooled by the simplicity of this game. It involves you to help out a tiny ninja walk across different platforms of varying sizes and you have to do so by creating bridges. Now the trick is to accurately anticipate the dimensions of such bridges or else the ninja will fall and you will lose your hero. This is a free download.
Word Academy – a word game that is ever popular with many grids concealing words that have to be unearthed. This too is free.
Zombie Frontier – you are the hero in this zombie infested shootout and there is plenty of action to contend with. Another free game.