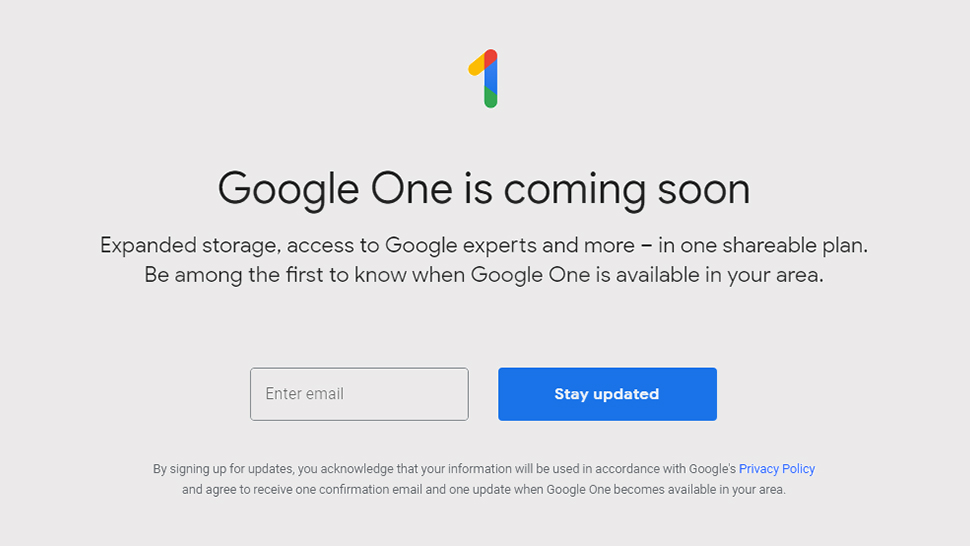 Google first introduced the Google One project in 2018 and it's finally taking shape this year. Google One brings all your cloud storage needs under one banner. The storage you buy — or even the free 15GB available upon creating a Google account — is shared across Google Drive, Google Photos, and Gmail. Apart Google also introduced a few new storage tiers to make it a more compelling option.
You can still access your storage using the individual apps mentioned above. Google One's role is for managing your subscription, contacting Google experts, and accessing a host of other benefits like hotel discounts, Google Play Store credit, discounts on Google hardware, and shopping offers via Google Express, if only to mention a few.
Anyone with paid Google Drive storage will also automatically be moved to an equivalent plan.
Initially, the service will be available in the U.S. but will eventually roll out into 140 countries soon. Apparently, it is also not free. Although, each Google account is given a free 15GB storage, it is still limited. If you need more of what's free, then you can subscribe to the following packages:
100GB – $1.99 per month or $19.99 per year
200GB – $2.99 per month or $29.99 per year
2TB – $9.99 per month or $99.99 per year
10TB – $99.99 per month
20 – $199.99 per month
30TB – $299.99 per month
The prices above are for the U.S. and differ depending on where you are, but the price difference shouldn't be that big.
Apart from extra cloud storage, Google One has additional features and benefits as well.
Google Experts: If you have questions about Google's products and services, these are the people you turn to. As a part of your plan, you have direct access to Google Experts who answer your questions and help with general troubleshooting. Google Experts are available wherever Google One is, but the level of support depends on the language.
Additional benefits: From Google Play credits and special discounts on hardware and services, to hotel deals and shopping offers. These benefits vary from country to country though.
How to sign up for Google One:
You will need a Google account to sign up
Go the subscription page to pick a plan.
Complete the payment and you're done!
You can also sign up using the mobile app:
Download the app from the Google Play Store.
Select or sign in with your Google account.
Tap on the "Become a member" button on the welcome page.
Select a plan and pay for the subscription.
For an even better news, Google One allows storage sharing with friends or family by creating a family group with five additional members. The main account will be responsible for payment and managing the storage. Of course, no user will have access to what another group member is storing unless it's specifically shared.
Compared to other cloud storage services, Google One offers a lot of tiers, but the higher options (more than 10TB) are only for very select users. Storage sharing, third-party app integration, and multi-platform access to Google Drive and Photos are all great. However, Google One is suited for those more invested in the Google ecosystem.