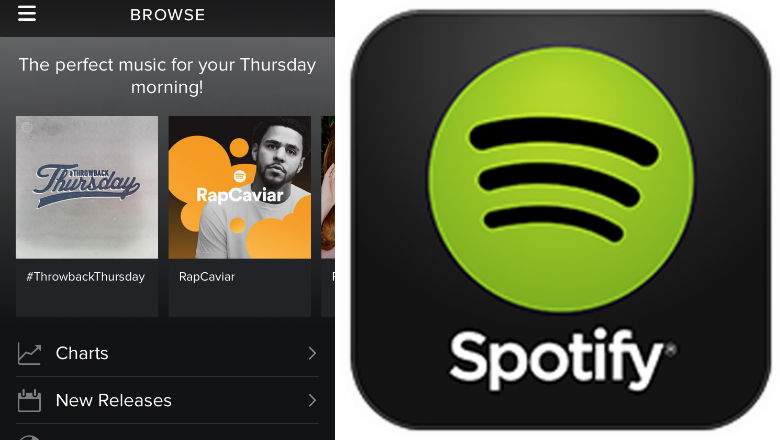 Having a hard time choosing which music streaming app fits right to your lifestyle? With hundreds of music streaming app available in the Google Play Store, it is hard to figure out which is the best of the best. And the best usually means which is fit for my budget and my groove.
Every music streaming app has its own unique features. There's no better way to judge these apps than in these unique features. To help you decide, here are the best features of the most popular music streaming apps on Android.
Google Play Music: Best for Hoarders
Google Play Music's library is so big you'd get lost. It doesn't have a limit on how many songs you place on your subscription library. It also allows users to upload up to 50,000 songs if you listen to that much music.
The Play Music library has a great collection of music. You can even find those almost extinct concerts in their library. You can also remix your own music or listen to that music not available commercially. That's how powerful the Play Music's library is. So, if you're a versatile music lover who listens to different genres, this app should be perfect.
Spotify: Best for Using Many Devices
Spotify is very user-friendly. It's platform easily syncs despite using several devices at the same time whether from a phone, a tab, or a laptop. As long as your account is logged in to that device, and the app is open, you can operate it from a distance, no matter how far.
So, if you're used to forgetting to shut down Spotify in your office computer, and you're already at home, just open Spotify on your phone and you'll see it playing. Click pause and it will automatically pause the Spotify in your office. Because of its wide device compatibility, it is also perfect for students looking for a "me" time. Just bring your laptop at the library, plug an earphone, and pretend to study.
YouTube Premium: Best Value
YouTube Premium demands twelve bucks from your monthly budget but rests assured that you get what you pay for. Because this app has a lot of inclusive cool features for that amount.
YouTube Premium has a stable music player with a built-in music locker service, brand-new music service with the biggest music catalog in the world, and library access to the best video platform in the world. Plus, one subscription allows access to premium features of other six apps such Google Play Music, YouTube, YouTube Music, YouTube Kids, YouTube Gaming, and YouTube VR. Basically, it's a buy-one-get-seven deal. How cool is that?
We know YouTube Premium is a video streaming app. However, since Google changed the pricing policy for YouTube Music and Google Play Music, we think that YouTube Premium is our best turn around. Pay for Google Play Music, you get Google Play Music and YouTube Music, and vice versa. Pay for YouTube Premium, and you get everything!
Can't decide yet?
We'll narrow it down for you. If you're a student or a working man who listens to music for chill, Spotify is great. If you're a die-hard music lover and listens to non-stop beats, rely on Google Play Music. Lastly, if you're looking for an all-in-one package and has equal love for video and music, subscribe to YouTube Premium.