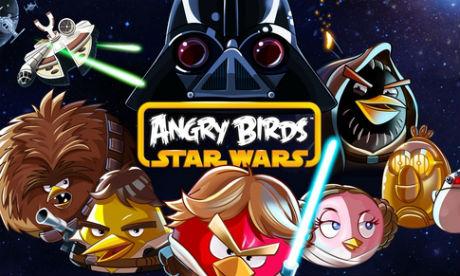 One of the most well-known game developers in the world, Rovio, recently released Angry Birds Star Wars. So how does it stack up to previous versions of Angry Birds? Does Angry Birds Star Wars have anything to do with the Star Wars world? Or will it ruin the far, far away galaxy worse than the potential release of Star Wars Episode VII?
Here's our review of one of the biggest apps of the year:
What is it?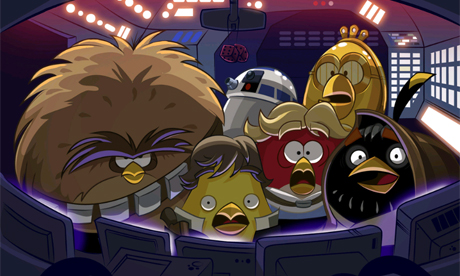 Angry Birds Star Wars brings the unique bird versus pig combat system to the locations we know and love from the Star Wars universe. The first level takes place on Tatooine, but most other levels occur in space around something called the Death Pig (yes, that's the Angry Birds version of the Death Star).
Battles take place inside the Death Star, where gravity exists, as well as in the space around the Death Star, where it does not.
But Rovio had a tough task bringing two of the world's largest entertainment franchises together. Did it rise to the challenge or embarrass two fantastic franchises?
Well, Rovio rose to the challenge, and the result is one of the most entertaining app releases of the year.
Gameplay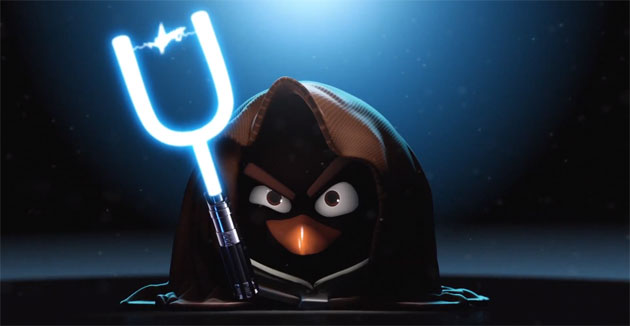 When you download an Angry Birds game, you know what to expect. Angry Birds Star Wars is no different. You sling birds towards various obstacles and pigs in order to destroy them. There are multiple types of birds available, and although the early levels are very easy, the later levels involve a bit of strategic planning.
The gameplay receives some Star Wars-themed twists. In one level, your red birds receive a light sabre. When tapping the bird during flight, it will swing the light sabre around to destroy anything nearby. The yellow birds also shoot Star Wars-esque lasers. They even come with the unique Star Wars laser sound.
The black bird gets the coolest ability of them all – it gets to use The Force. The Force can be activated at any time in flight in order to send nearby objects shooting away. The final new type of bird looks a lot like Chewbacca and is designed to act as a wrecking ball as it barrels through obstacles.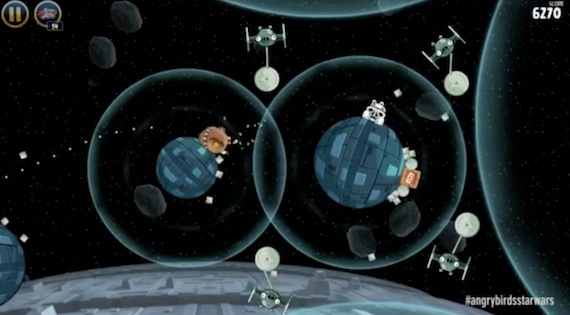 There are also other little touches that Star Wars fans should hopefully appreciate. Pigs are dressed as storm troopers, tie fighters have pigs' eyes on them, and the birds resemble various Star Wars characters. Darth Vader even makes a pig-like appearance.
The Mighty Falcon power-up
There is also a new power-up ability called Mighty Falcon, which is a twist on the Mighty Eagle power-up from previous versions of Angry Birds. With the Mighty Falcon power-up, the Millennium Falcon pops onto the screen and reduces any level to dust – just like that. Use it to power through a level that you just can't beat. Players receive a few Mighty Falcon power-ups for free, although twenty more can be purchased for $1.99 (and 200 can be purchased for $19.99), although since there are 80 levels in the game I have no idea why would you ever need to use that many.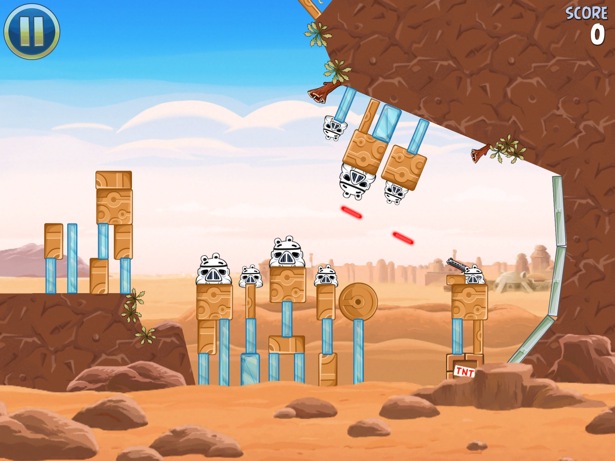 Time to completion
Star Wars Angry Birds contains 80 levels in total for approximately five to six hours of gameplay time. That's not bad for a free game, and when it comes with as much production value as this, it's easy to appreciate Star Wars Angry Birds.
If you're a hardcore Angry Birds fan (they do exist), then you'll want to go back and earn three stars on every level. Expect to double or even triple your playing time if you try to do this, since some levels are fairly challenging.
Is it actually free?
The full Angry Birds Star Wars game is free, although Rovio encourages players to buy the in-app upgrades. For a few bucks, Rovio will send players to Dagobah, which is where Yoda lives. Rovio has also suggested that a free update to a fourth location may be coming in the future, and it's been suggested that this location will be Hoth.
Should you download it?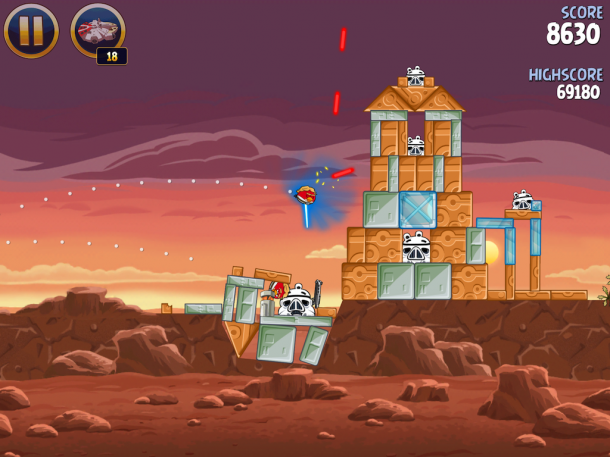 We recommend downloading Angry Birds Star Wars. It's two beloved franchises coming together, and the game doesn't take its responsibility too seriously. This is by far the best Angry Birds game to-date, and it offers a new recipe to the traditional formula of bird-slinging action.
If you like either Star Wars or Angry Birds and you're looking for a fun way to kill time on your Android, then check out the newest version of Angry Birds here.
Learn more and buy Angry Birds Star Wars merchandise
Rovio didn't just release a new app today. The company also released a nicely animated cinematic trailer featuring popular scenes from Star Wars. Check it out on YouTube:
At Rovio's website, you'll also find a bunch of game-related merchandise for sale, including plush toys, plush toys, and more plush toys. The toys range between $11.99 and $14.99. Of course, if you want to show your Angry Birds love in other ways, then there is also apparel, books, stationary, and other merchandise to choose from – although it's not available in a Star Wars theme.
The Angry Birds Star Wars game itself is free and can be downloaded from the Google Play Store here. The app is also available for Windows Phones, iPhones, and iPads.
You can download a PC demo version of the game from here