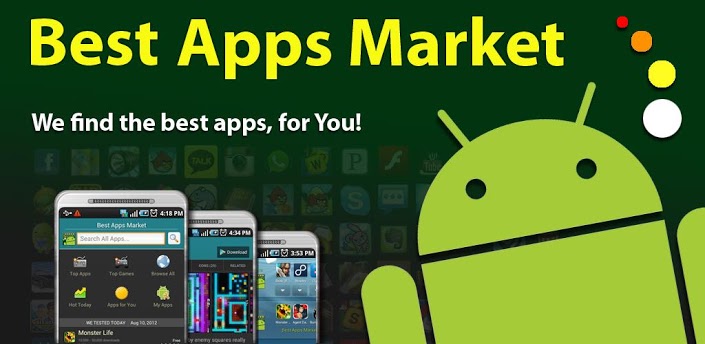 The ever-buzzing and exciting world of Android smartphone owners is perfectly complemented by a bunch of app-crazy seasoned programmers and developers who consistently give you cutting-edge apps at the touch of a button. They are the carriers of immense knowledge and are big influencers on both a small and large scale. They know what comes in and what goes out, and what's making it big and what's scaling the charts. But how do they do it all? Here's an ingenious app that goes deeper down the hole to understand and reveal a few secrets of these big influencers and holders of massive information.
Best Apps Market is the app that gives users a large list of what is new and happening in the market in the most intuitive and user friendly way.
BAM puts up free hand-picked top apps and games in a list format all on the start of the app.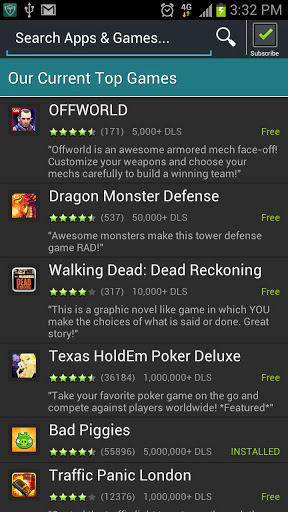 It also gives you reviewed apps that have highly ranked across the Android platform and serve as a huge source of research and information for app developers and downloaders.
It is extremely fast and gives up search results instantaneously.
BAM is the best discovery tool in the market. BAM developers use algorithms that analyse your buying/downloading pattern and give up the best results for you.
Additionally it provides editorialized lists with top apps and top games.
Bam also gives you "two apps of the day" a set of apps to cater to what you would want to download combined with those that are popular in the market.
BAM consists of the fastest App Manager with easy Move2SD, Uninstaller & Share, and app updates that are soon to be launched into the market.
BAM depends on custom-made lists created for the user in a vast range of categories. They are: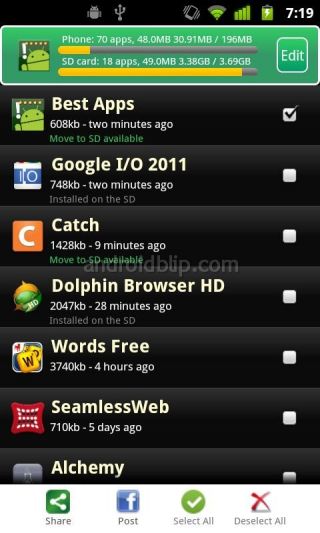 Top Games List: A segregation from apps to avoid mixing up of programs
Free Games
Top Paid Games
Arcade
Multi-Player Games etc.
Top Apps list:
Free apps
Shopping apps in the area
Optimize and boost performance apps etc.
A Marketplace for all apps:
Search and discover new apps as it checks for compatibility with your phone and shows only suitable and usable apps.
Filter by categories like paid/free, ratings and installs, Popularity etc.
You can also combine these categories into well classified filters to ease your finding.
Apps for you: Personal Recommended apps on the basis if your comments and likes (thumbs up or thumbs down)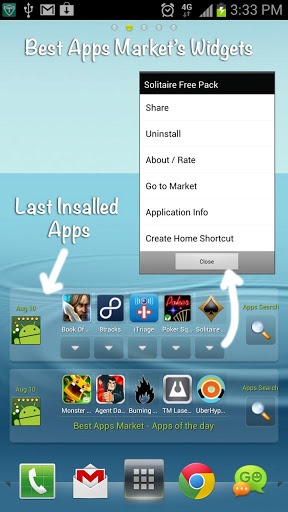 Community Updates:
• See what the community around you is downloading to know what's trending.
• See Community added pros and cons, comments & thumbs up/down in real-time.
• Rate apps with our unique Pros & Cons system.
•Share reasons to install and not to install with the community without any pre sign-up requirement.
You can also pick up a swanky nickname to be recognized in the BAM community.
 Your Profile
An important location that helps you store and create wish lists for your apps so that you never miss out on what's happening in your world and the world outside.
BAM comes with cool widgets and is absolutely for free. It is an app whose role is equivalent to that of a tourist guide to take you to the most attractive destinations possible. It rated 4.5 stars by about 50,000 users and still counting. Join the bandwagon. Know what's new and what apps to which you would want to bid adieu with the Best Apps Market app. Happy shopping!