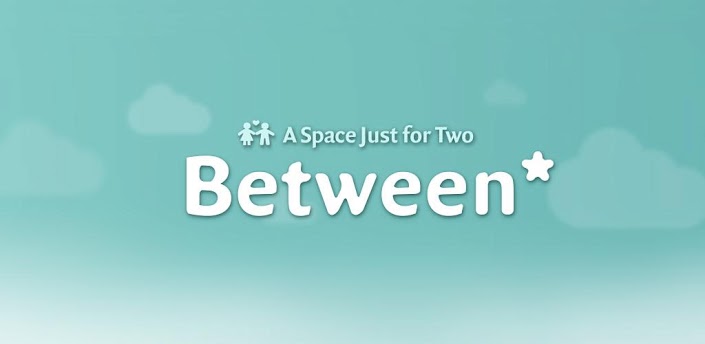 In a world predominant with friends for formality's sake and meaningless social networking conversations, here's an unconventional app that is designed exclusively to bring back meaning to an intimate relationship in a virtual world. An app meant for no one else but your partner and you.
Many a times you feel the need to be away from the world and want to be left alone with your loved one.  Well, the Between app for Android smartphones and tablets will now come to your rescue on those occasions. Between brings to you the same feel where you and your partner can share everything under the sun that matters to you and remember and relive those moments you had together.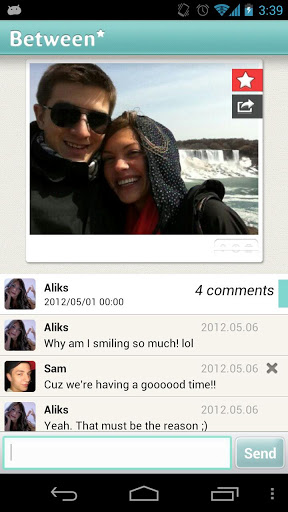 Between is based on a simple principle of having one partner and sharing your intimate and fun experiences with him/her. You are permitted to add only your partner/loved one and the platform is wide open for both of you to explore and share at your will.
On downloading the Between app from Google Play Store, the first step you must take after opening the app is to invite your partner to join in with you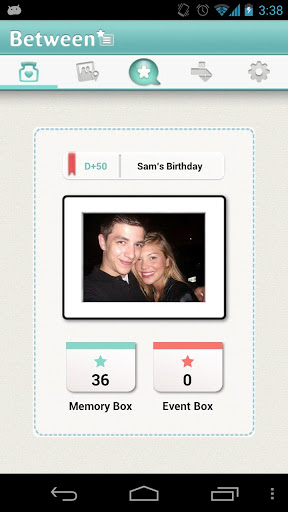 and then begin the virtual journey of love you are about to embark on right from the start.
The Between app presents to you four main categories; each that are vast and entail a huge list of activities that you and your partner can enjoy together. These include:-
Events reminder
Photo album
Chats
Notes
The Events Column allows you to add events that are special to your relation on a regular basis. These may be anniversaries, birthdays, the 'firsts' etc.
It is neatly presented to you in a calendar format in the centre of the screen with a pre assigned picture of whom the event is about. These pictures or thumbnails can be added by you.
To add more intra-relation events click on the tab and add the date and set a reminder so that you never forget an important moment in the relation.
It also consists of tabs with a memory box and an event box.
The memory box is a reminder of everything you have done and shared on the app.
Each story has a white star which you can press and it is added to your memory box.
You can see and view each one of these in a list that is represented as vertically moving photos.
The events box right next to it is where the developer holds events where you can win special surprise boxes.
You then have the photo album where you can add and leave comments on each of the photos you have added.
Each of these photos is saved in an album and these albums are displayed in a tile format with the date and number of pictures for you to recollect where and when they were taken.
You can either view the photo or click on the comments to leave your thoughts and check activity on them. You can then mutually share these precious moments on other social platforms with your other friends and family too.
Between has a chat feature as well that allows both you and your friends can share, talk, use emoticons and perform all the actions of a regular chat app; and in addition, you get to set your own wallpaper to the background from the gallery.
And finally, it also gives you a neat and interactive dashboard where you can leave long notes with their specific dates and extract them when you need to later.
These again are displayed in the Notes tab as a list of notes in a tile cum notepad format with the number of comments on it.
All in all, Between is truly a special breed of social application that gives virtual connectivity with your loved one a much more natural and organic touch. It ensures you and your partner stay connected through the medium of this app and lets you build a virtual love nest for you and your beloved, giving them the importance they deserve and strengthening your bond further.