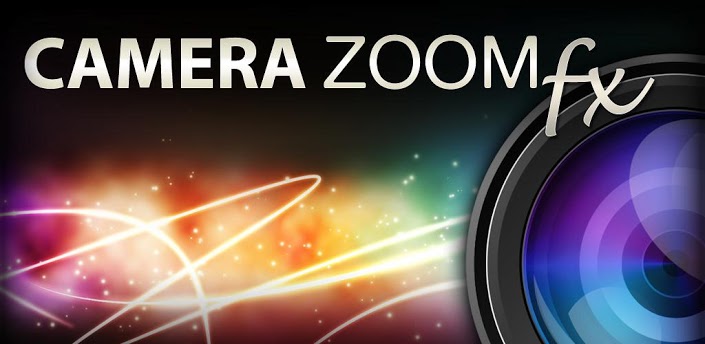 The photo-editing app community on the Android platform is one of the most proactive and socially inclined communities of all. While the limitations of smartphone camera megapixel power will always be there, photography enthusiasts are constantly on the lookout for the next ingenious camera app that allows you to imprint a strong dose of your creativity onto your clicked pictures.  There have been several photo-editing apps that render the coolest of effects that glorify your smartphone pictures.
However, the majority of photo-editing apps only include the post-photo stage of enhancement, where you embellish the picture after the image has been captured and saved into your Android device's gallery. Hence, multiple effects can be added with utmost efficiency. On the flip side, there are camera apps that highlight features of post-image taking stages within the image capturing stage, thereby providing for a completely unique and more efficient photography experience.
What Camera Zoom FX Does Better Than The Rest
This is exactly where the Camera Zoom FX app for the Android platform promises to make a difference and cut down on a lot of time on editing your pictures later. It is an app that is designed to capture perfection at the first click rather than await layers of perfection added on to it later.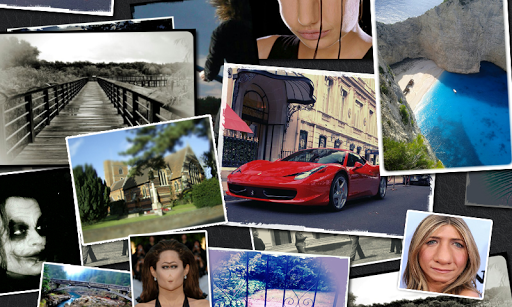 You can use it to zoom up to 6X of zooming with its optical and digital zoom.
It offers one of the fastest camera interfaces on the Android platform by giving you a whopping 10 shots per second along with a world of instant effects to add to them.
Camera Zoom FX has multiple features for the front facing camera as well.
You can customize all the buttons on your phone to optimize it to function it the way you exactly want to like using the volume button for zooming, the track ball on a few phones to take snap shots, or any other buttons to perform various other camera functions.
You get live previews to that takes out the trouble of adding effects after the image is taken, like frames, buddies, graphic  options etc.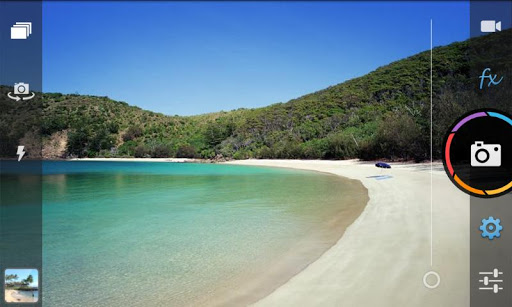 Customize it to make the click sound to zero as well.Hardware options can be tweaked like autofocus, white balance, night shots etc. through the options tab.
For a pro photographer who understands the photography jargon, you can adjust the finer aspects of images i.e. the ISO on the camera that decides the amount of light to capture. Try utilizing the focusing feature for attaining the clearest and brightest picture quality. Brightness, Exposure, contrast, saturation and sharpness all can be adjusted in the similar fashion.
With just a touch of a button on your Android device, you can upload pictures to your Facebook and Twitter streams too.
Grid overlays are customizable too and in addition to that, there is a horizon level indicator too in order to get the appropriate light added to your image.
Additional Features
In addition to all these effects, you have 'shooting modes' as well. It is more like an on-screen meter to show current level of movement. These various shooting modes include:-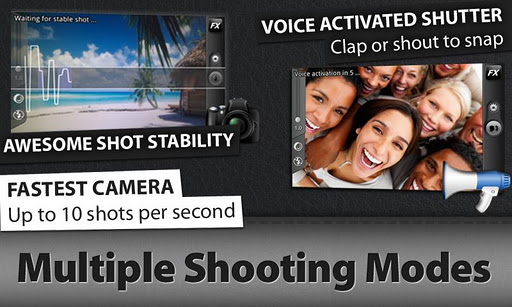 ● Burst Mode
● Timer
● Time Lapse
● Voice Activated: take a picture by clapping, shouting.
● Collage
Camera Zoom FX supports geo-tagging as well to tell everyone where the image was taken. Full screen shutter is available too for you to click anywhere on the screen to click an image. The app supports a widescreen lens too and a night shot is a beach shot on Android devices. You can use the app as your default camera as well and use all the effects it has to offer in the transition.
Camera Zoom FX also offers a multitude of add-on camera effects such as:
Combining of effects using non-destructive editing
 10 readymade pre-sets
15 frames
 6 vignette surrounds
20 colour FX
 3 tilt shift FX
 9 mirror FX
12 distort FX
5 light leaks
3 textures and digi-composites.
Final Verdict
All in all, Camera Zoom FX truly steps out as a superhero among efficient yet formulaic photo-editing apps that crowd the Android app market these days. It offers you a world of features to cater to all your imaging needs without utilizing an extensive two-step or three-step editing process. It's easy to use, has a lot to keep you busy with and has everything going right for it to be quite the crowd puller. So go out there and make your collage of visual masterpieces with Camera Zoom FX today!