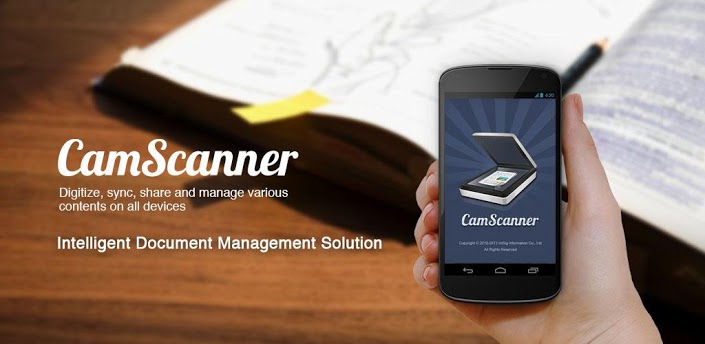 As technology advances at a mighty pace, the things that used to leave us awe-struck have now lost their charm. Take laptops as an example. There was a time when we did not believe that the whole of desktop could fit into something so sleek and portable. And today, we find laptops bulky. They feel like a pain in the rear, and are way too heavy on the shoulders of the people who are always on the go.
Then there were smart phones which were initially smarter than our regular phones but were nowhere near laptops. But nothing is constant. The phones started becoming smarter and smarter and today not only have they left laptops behind, they have also left a lot of people jobless thanks to apps for everything. So the services provided by people are no longer required. And we never need to go to cyber cafes again.
In fact, if you go to a cyber café to get your documents scanned, people might think that you live under a rock because an app called CamScanner has come into existence. CamScanner helps you scan, store, sync and collaborate on various contents across smartphones, tablets and computers.
It comes with a lot of features, including:
– Mobile Scanner
Use your phone camera to scan receipts, notes, invoices, whiteboard discussions, business cards, certificates, etc.
– Optimize Scan Quality
Smart cropping and auto enhancing make the texts and graphics look clear and sharp.
– Quick Search
By entering any keyword, you will see a list of docs with the word in their titles, notes or images.
– Extract Texts from Image
OCR (optical character recognition) extracts texts inside images for further editing or .txt sharing.
– Share PDF/JPEG Files
Easily share docs in PDF or JPEG format with others via social media, email attachment or sending the doc link.
– AirPrint & Fax
Instantly print out docs in CamScanner with nearby printer; directly fax docs to over 30 countries right from the app.
– Collaboration
Invite friends or colleagues to view and comment on your scans in a group.
– Advanced Editing
Making annotations or adding customized watermark on docs are made available for you.
– Secure Important Docs
Set pass code for viewing important docs; meanwhile, when sending doc link, you can set password to protect it.
– Sync across Platforms
Sign up to sync documents on the go. Just sign in to any smart phone, tablet or computer (visit www.camscanner.com) you own and you can view, edit and share any document.
There is also a Premium version of this app available which you might even get for free as a promotional offer if you refer it to your friends. This version comes with its own set of features including:
1. Edit OCR results and notes of the entire doc, exporting as .txt file
2. Create Doc Collage for multiple pages
3. Add 10G cloud space
4. Add 40 extra collaborators
5. Send doc link with password protection and expiration date
6. Auto upload docs to Box, Google Drive, Dropbox , Evernote and OneDrive
7. Batch download PDF files in web app (www.camscanner.com)
8. Every benefit registrants enjoys
9. Everything paid app offers
Once you download CamScanner, you will realize how tough your life has been all this while and how convenient all the document related work can get!