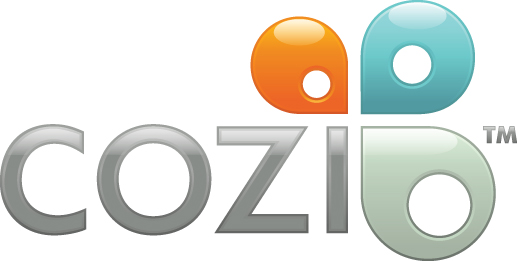 While all of us have a definite routine, we still need to take out time to do other things apart from our jobs. These things could include doing the chores, buying groceries, getting the car serviced, buying toiletries because they are about to end and you have been postponing it to tomorrow every single day. This is not because you do not feel like, it is because you keep forgetting about it because there are already so many things than need to be taken care of.
To avoid having an awkward moment in the bathroom when all the toilet roll is over and you start cursing yourself, download Cozi Family Calendar and Lists. Manage your jam-packed life and keep the whole family in the loop with Cozi, Appy Award Winner for Best Family App and named a "must-have" app for a better life by The TODAY Show.
There is nothing stationary about your life, so why depend on a family calendar that hangs on a fridge or wall? Cozi turns all your devices into ultimate family organisers with a shared calendar, shopping lists, to do lists and more everyone can access on the go.
It includes the following:
FAMILY CALENDAR
• An easy to use color-coded calendar, view an individual's schedule or the whole family at once
• Add or edit appointments that everyone in the family can see
• Set reminders so no one misses soccer practice or an important event
• Get an agenda for the upcoming week sent by email to any family member
SHOPPING LISTS
• Shared grocery lists the whole family can access
• Retrieve lists when you're at the store and quickly cross off items or add new ones while you shop
• See items added by other family members when you're on the go, no more coming home with everything but the one thing you really needed
TO DO LISTS
• Create a shared to do list, a honey do list or chore checklists for the kids
• Have your to do items right there in your pocket to remind yourself or send them to a family member to remind them
• Create as many lists as you want – to do lists are a great place to keep planning checklists like packing lists, the kids camp list, emergency supplies and more
FAMILY JOURNAL
• Jot down a special moment and add a photo all while you are on the move
• Cozi's journal is designed especially for busy moms and dads, so it's quick and easy to keep favorite memories you don't want to forget
WIDGETS
Home screen widgets give you quick access to your family calendar, shopping lists and to do lists. Choose from small and large widget sizes to customise your at-a-glance view.
PLUS
• Your Cozi calendar, shopping lists, to do lists and family journal are accessible from all your devices.
• Cozi also offers a premium ad-free version with additional features called Cozi Gold (available as an in-app purchase). Premium features include: Contacts (a shared address book), Birthday Tracker, more reminders, mobile month view, change notifications, a mobile recipe (to help you with meal planning) and more.
• The whole family shares one account that everyone can access using their own email address (as specified in Settings) and the shared family password.
• International users please note: This is the U.S. version of Cozi Family Organizer and not all features may function as expected.
With Cozi, not only will you easily manage your routine but you will also manage the routine of all the members of the house so download it right away and avoid that awkward moment in the loo forever!