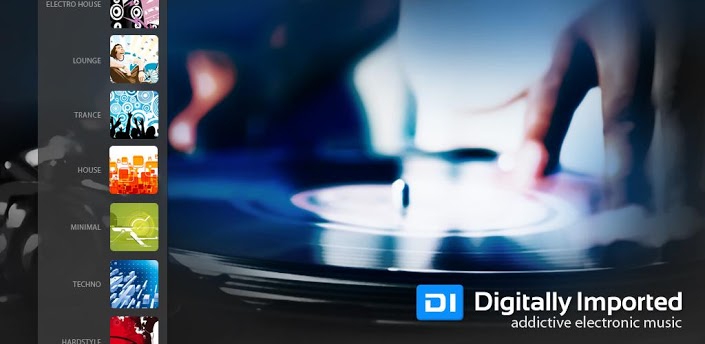 If you happen to be an electronic music lover, buckle up and get ready to get warped into a parallel dimension of electronic melodies and heavy bass-laden symphonies that will make it impossible for you not to shake a leg to. Enter Digitally Imported – the quintessential Android app for streaming tracks from all the top electronic music radio stations across the world.
Android apps which focus on radio streaming are conventionally generic in nature and offer a wide array of stations. These may include a little bit of all possible and coverable genres of music. The disadvantage here is that though they may cover all the music forms, they have very little to offer in terms of variety. A few mainstream music playing channels, and that's about it. For the ardent follower of a particular music lover, they may tend to get frustrated, especially if there is no option for favourites.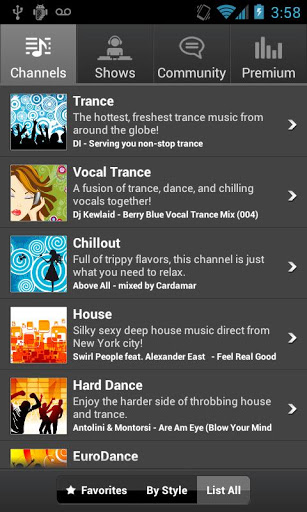 That's where Digitally Imported steps in to shake up the game as we know it.
Digitally Imported is a radio app to satisfy all your eclectic electronic music genre tastes by offering you over 55 stations to deliver an enthralling audio experience.
Riding on the back of being the most popular and listened to radio station for electronic, Digitally Imported is doing it all right on nearly all fronts.
The key feature is that each of these stations is personally managed by professional Radio Jockeys who are extremely well versed with their field of music and have made it big through the radio platform.
Digitally Imported has it all from Trance to House, Dance to Lounge, Chillout to Techno, Ambient and a whole lot more.
As the developer's parent institution states, they have been serving the world of music lovers for over 10 years and now it's time to rock your world through your phones too.
Here's a list of features that will pull you towards the Digitally Imported app:-
Over 55 hand-programmed radio stations.
For keeping up with the latest in the industry view the current and exclusive upcoming radio shows.
Exploit the 'easy-to-use' styles list when unsure of what you want to listen to.
Control the audio from the lock screen and see tracks from there too.
Use the save feature to further filter the best electronica music radio stations for you
Stream music from any location on the phone, be it while the app is active or running in the background.
Use the sleep timer to use Digitally Imported as your personalized lullaby before you sleep. This won't even run down your internal device memory or go heavy on your data usage.
Use the social platforms of Facebook and Twitter to share what you are listening to and get the world of your friends and family introduced to Digitally Imported.
The optional buffer bar will help you to keep track of your data usage and you will never run down on data with a huge bill.
Set the data streaming options through the app itself and use Wi-Fi where ever you can to save data.
In case you are a new listener, you can also try the premium ad-free version for 7 days and get access to a lot more with premium quality music.
Here's a short list of the best stations you can treat your ears to while using the Digitally Imported app: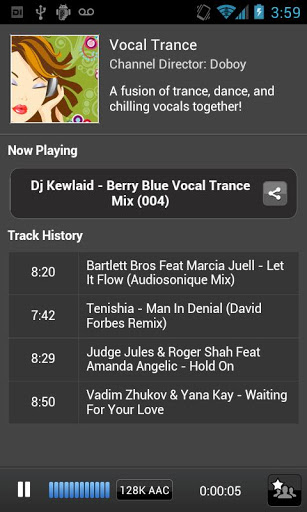 Ambient
Big Room House
Classic Electronica
Classic Trance
Classic Vocal Trance
Club Dubstep
Club Sounds
Deep House
Disco House
DJ Mixes
Electronica
Electro House
Epic Trance
Funky House
Goa
Lounge
Mainstage
Progressive
Progressive Psy
Space Music
Tech House
Techno
Trance
Tribal House
UK Garage