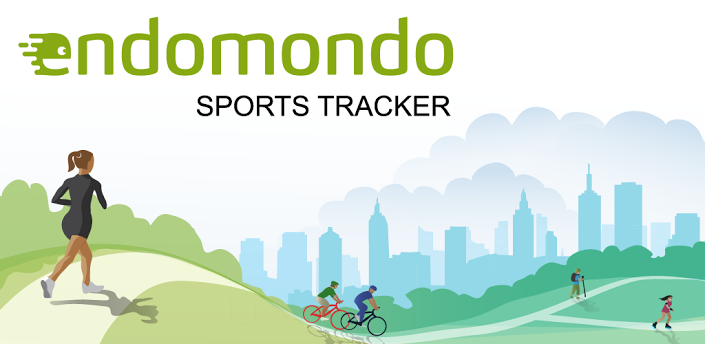 Most health research studies commonly conclude that the human body consistently requires an extra push out of your chair and onto a jogging track in order to avoid slipping into the unhealthy misgivings of a sedentary lifestyle. We all tend to exercise our habit of being a couch potato way too often with so many commitments and distractions floating around us simultaneously. It's the motivation and discipline we lack to keep us loyal to our healthy resolutions. Lucky for you, the Android Gods are here to answer your prayers and tell you, "There's an app for that!"
One of the leading sports apps available in the Android market that happens to be absolutely free of cost and high on performance is Endomondo. Endomondo is an Android app designed for athletes and fitness enthusiasts to encourage them to get up and go out there and lose those extra pounds and get the dream physique they've always longed for. This multi-faceted Android app is optimal for running, cycling, walking or any other kind of distance-related activity.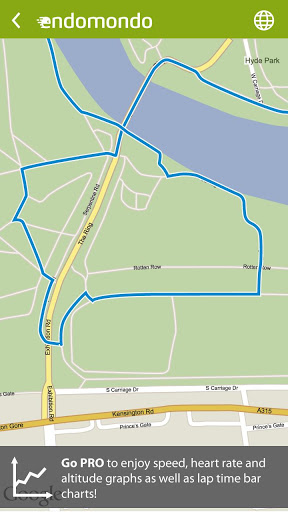 Sweat it out and free your endorphins with 15 million users who are pushing themselves hard and trying to follow their own fitness dreams by being part of the Endomondo community just like you.
The FREE features of the Endomondo app for Android include: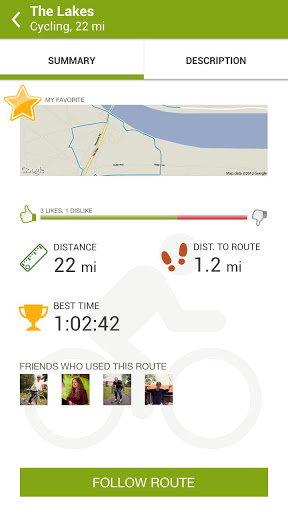 Tracking any outdoor sport including duration and distance, speed and calories
Enter a workout manually, e.g. a run on the treadmill or something like a weight training schedule.
Get live pep talks from friends – they can write a short text on the website that supports the app which is then read out loud to you just a few seconds later
Track your heart rate (works with Polar Wearlink® + transmitter with Bluetooth® and Zephyr heart rate monitor)
Sync workouts across multiple platforms (web entry, certain watches, file import – signup required).
Motivate yourself by getting audio feedback for every mile or km while exercising
Follow your friends' latest activities with the social widget on your phone's home screen.
Customize the main screen and it will display information that you find most valuable in the course of your run.
See your friends' latest workouts get updated in real-time as you do your own work out.
Race against a friend's time and have the audio coach help you perform better. Running competing with a friend is quite the way to work up a sweat.
For Ericsson users, you can Integrate tools like Sony Ericsson's SmartWatch as a SmartExtra
Using ANT+ you can integrate with bike speed & cadence and heart rate monitor sensors.
Through Endomondo, you can directly access all your online settings like your profile, sharing, privacy, workout, audio & accessories.
Track your route on a map.
The app can automatically stop the timer when you are not in motion and continue when you start.
Pause and resume a workout by long pressing your (wired) headset's media button.
For a work out at a new place and to try something new study routes nearby and use the map to navigate your way around
Post a workout on your Facebook.
Timeline to let your friends and family take a look at your fitness progress and encourage you.
Enable a countdown and adhere to it.
Keep a track of your music playlist for each workout.
Get instant feedback by tapping your (wired) headset's media button.
Put in that extra hard work and compete on a specific route nearby and race against the route champion as shown by the app.
Set a distance goal and have the audio coach speak your targets out loud and verbally motivate you through your workout or training session as if he is really conducting your training session right beside you anytime you want.
Another workout feature in the premium list is of getting the workout summary.
As a part of the premium feature, you can check heart rate zones in workout summary.
As you can see, with its all-round slick interface and a list of never-ending features backing it up, Endomondo is an Android app that is clearly emerging as a leader in its category and bound for glory on the Google Play Store charts. So don't just stand there? Get your fitness freak on, shed those unnecessary calories and take a first class ticket to a healthy lifestyle by downloading this wonderful app right away on your Android device.