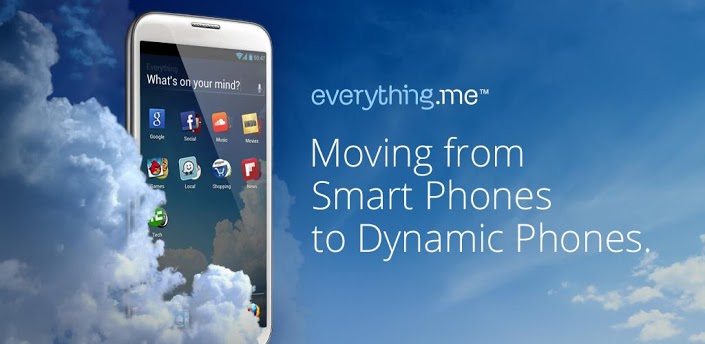 I know the feeling of being alone even in a crowd. There are people, but do they really know you? Do they know who you really are and what you want out of life? What your likes and dislikes are? Do they know that you do not see the point of cute cat videos and do not understand why Miley Cyrus decided to wear ice-cream nipple pasties instead of clothes? (I can answer that one for you, clothes are just the materialistic things in life; what matters more is understanding how the poor survive, after all, anything can happen.)
I wish there was someone who could take my sorrows away, who knew that even though I have downloaded Twitter, I would barely ever use it (don't judge me please). Who could complete my sentences like, "I feel like ________." The answer is sleeping. The answer is always sleeping. But I am alone. My knight in shining armor is yet to arrive. On top of that, I suffer from a disease called impatience. So obviously I do not have the patience to wait for my knight. Instead, people like me should just take the easy way out – sometimes the easy way is the smarter way – and download EVERYTHINGME LAUNCHER. I know nothing can replace humans but beggars cannot be choosers. EVERYTHINGME is a launcher for your Android phone that delivers what you need, when you need it. The launcher anticipates the apps, people and information you'd want – giving you the perfect phone, every time.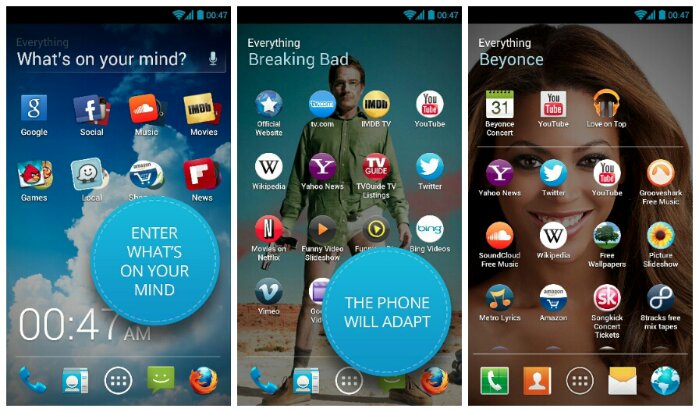 Yes there are launchers present in the market that provide customization of the phone, but that is usually selective customization, mostly dealing with your workplace. They are also good in the sense that most of the customization is required during work but why should we not get the maximum benefits out of customization and make our personal lives as organized as our professional lives.
EVERYTHINGME personalization is automatic – matching your phone to you based on your needs, your location and the time of day. A launcher, or a home replacement app, can upgrade the look and functionality of your home screen. It can also personalize the way you open apps, make calls and perform other tasks.
The other features present in this app are:
The Prediction Bar™
Anticipates what you'll need throughout the day. This area on your home screen is dedicated to delivering the apps you'll most probably use at a given time and place. For example: news apps in the morning, your calendar at work, and the train schedule on your way home.
Smart Folders™
Your apps are automatically organized in folders according to your personal interests, keeping your home screen neat. Open football stats from the Sports Folder or find cartoons in your Kids Folder. Your launcher's folders also contain cards, which are clean and simple bite sizes for information. Open your 'Around Me' folder and you'll find cards that present the nearest restaurants, or open the 'Weather' folder and get a fresh forecast card.
Fastest Android In-Phone Search
The quickest, most personalized search tool for Android. Enter one letter in your launcher's search bar and get contacts and apps that are relevant just for you – no more app drawer swiping sprees! Typing "M" might pull up Mom's number, or show the Messaging app first – whichever you use most.
Everyday Uses
– In the morning, your launcher will automatically show you the weather on your screen.
– In the city, get the nearest restaurants, transportation and shops in your Around Me Folder.
– In the evening, plan for dinner and a movie with your launcher's Recipes and Movies folders.
This application is basically a one stop shop for your daily requirements. Finally, there is someone who understands and takes care of every single need of yours!