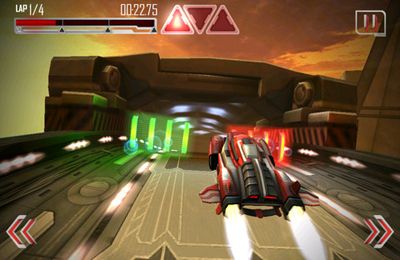 Today, we're going to tell you about one of the most exciting games to appear on the Google Play Store this past week. That game is called 'Repulze', which aims to offer an unparalleled hovercraft racing experience.
Repulze will be familiar to anyone who played games like Wipeout, F-Zero, or JetMoto on the old PlayStation. It's hovercraft racing at its finest. Players tackle a handful of interesting tracks as they try to beat their best time over and over again.
Unfortunately, there's no multiplayer mode in Repulze, which is a little disappointing for a game that isn't free. Players can race against 'themselves' using a ghost mode, and the main goal is to always improve your racing time.
There are computer-controlled opponents, and a main part of the game is using onboard weapons to take down these opponents. Weapons include a bunch of futuristic laser and alien-blaster-beam-sounding guns.
Tracks vary from harsh volcanic landscapes to desert canyons. At first, I was shocked by how fast the game actually goes by. This isn't the snail's pace of Mario Kart. These hovercrafts fly across the terrain and if you blink, you may miss a crucial turnoff. This challenge keeps the races fresh and rewarding.
Controls
When we talk about racing games on Android, controls can be hit and miss. Some racing games are nearly unplayable – using Android's gravity sensor as a steering wheel never seems to work out well.
That's why Repulze offers tilt-based action as well as touchscreen action. Those who prefer steering their hovercraft by moving their entire handset can choose the tilt-based option, while everyone else can hold their finger on the touchscreen to steer.
I prefer the tilt-based option, although it took a few minutes to get used to.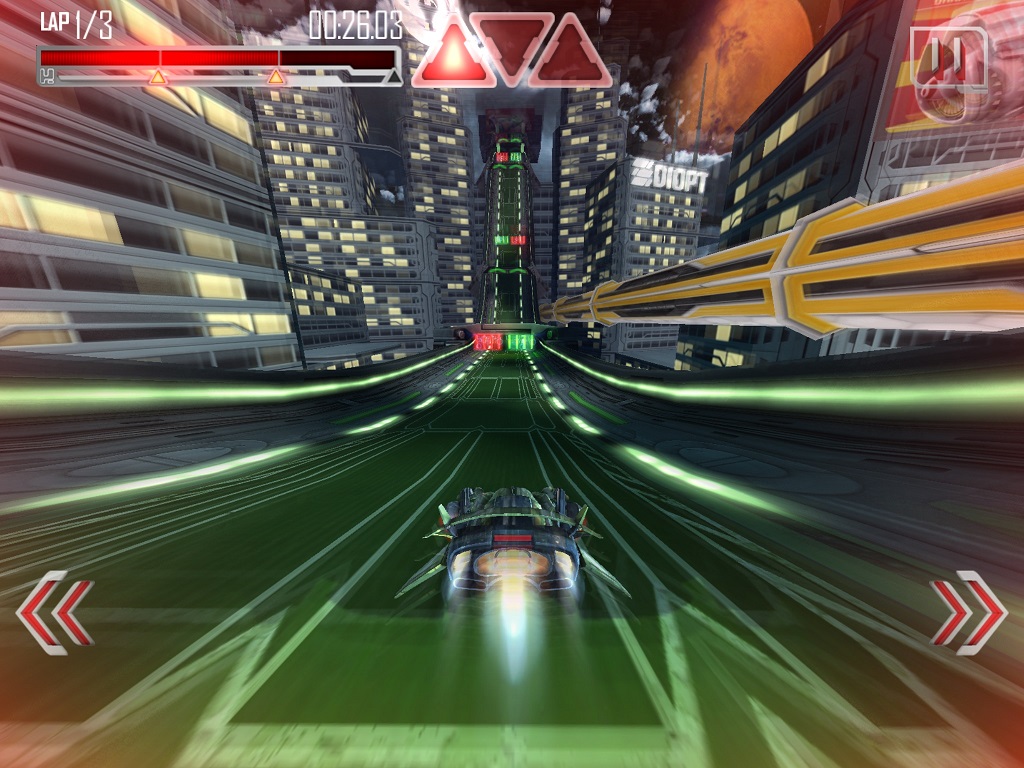 Conclusion
Repulze isn't free. It's currently available for $2.99. But if you have nostalgia for early PlayStation games like JetMoto, then Repulze will bring back plenty of happy memories. If you have a few dollars to burn in the Google Play Store, this is one of the best racing games available today.