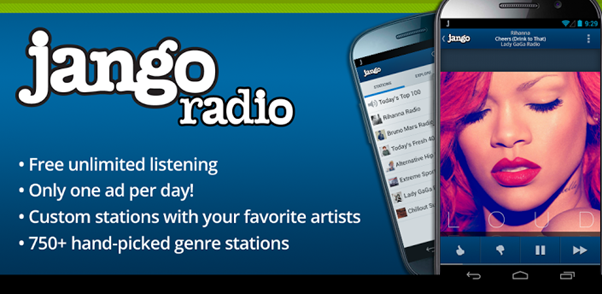 Who doesn't love the radio? With music being the soul of the mind, Android takes the lead in delivering the best musical experience for you and for your mind on the whole. Radio apps are available in galore and the fine nuances present within each of them is necessary to give mark them as a niche app that offers something beyond the mundane radio experience.
With well-curated sites like Pitchfork and Bitcandy coupled with a plethora of stations with experienced RJs running it all behind the scenes, the competition is cut-throat and intense, and barely anything left for the new ones to do. But that's just a theory for those who've gotten complacent. The world of Android radio is magnanimous and makes for everyday changes in fine intricacies and in the end you have solid hard hitting radio apps.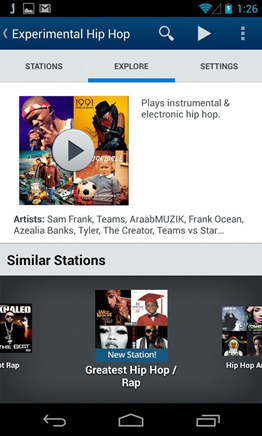 One of the most underrated and superbly curated radio apps in existence happens to be an app named Jango. From the main site jango.com, this Android app brings to your device music from across the stream catering to your musical tastes and helping you discover a ton of other talented artists similar to the artists you love.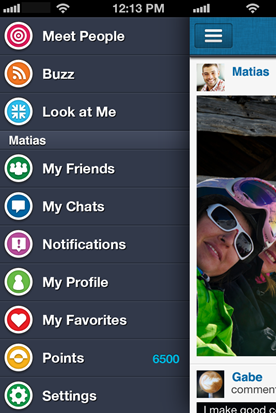 Staying in line with the branding on the main website, the interface of the Jango Android app retains its cool blue theme while ensuring your ears get an even cooler treatment.
Jango has one of the most diverse list of genres and playlists curated to uplift the casual music fan into a hardcore music lover.
To make life easier for your navigational needs, all you have to do is give the Jango app a listen with a few of your favorite artists, and the algorithm within the app picks up your favorites and begins to play tracks by other artists similar to the artists you love.
So the next time you want to listen to the Jango app without tuning into a radio station in particular, you know you're in for the right kind of music without even trying. In fact, you can even create your own playlist based on your favorite artists and leave the rest to the app to do.
Jango will keep adding in more and more music and play songs from the same category, artists and the same album too. Give this awesome radio app a whirl by downloading it from Google Play Store on your Android device, and we promise that it will take you on a musical adventure that will leave you hopelessly addicted to it.