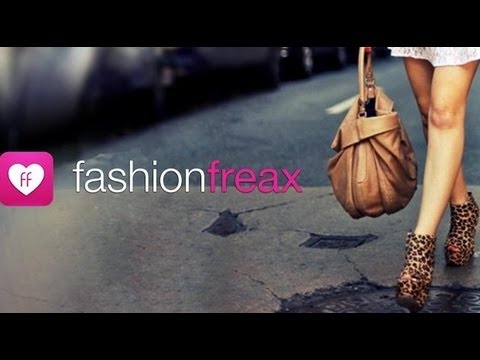 There are a few of us whose parents tell stories about how, instead of balloons, we always wanted those cherry colored bellies when we were little. That we didn't care if our feet bled but we had to wear those tiny, slightly heeled shoes. That when others used to study for exams, we used to watch Project Runway and when other to hang out, we would save that money to buy ourselves that amazing jewellery or those fabulous high heels.
There are some of us who might not particularly understand why Kim Kardashian is so famous but we do admit that she has an amazing sense of fashion, or maybe a very fashionable stylist. And whether we acknowledge it or not, there are a few of us who look like we are dressed for an outing even when we go downstairs to buy milk. We cannot help it. It is just the way we are.
We might be called vain by the society or thought of as having a lot of free time, but we have stopped that argument with the world. They do not know that they would never be able to be as fabulous as us even if they tried. That it requires the understanding of material, texture, cuts and a lot of other things with respect to one's body type. Things that they might have never even heard of. Being stylish is not being vain, it is an art.
An easy way to find such like-minded amazing people through an app called FASHION FREAX STREET STYLE. It is a social community for fashion, beauty and lifestyle. It is your place to find out the newest and trendiest outfits around the world.
Are you looking for another style or even get inspiration from other fashionable people? Or do you want to present your own looks so that the others get inspired by you? Fashionfreax will be the app to fit your needs. You can upload your casual street outfits, your glamorous accessories or your beautiful haircuts, shoes from your last shopping tour or even any other apparel that comes to your mind. Share them with social media networks like Facebook or with other community members to get feedback or be the one who leaves their own fashion statements. Say what you are interested in and find friends with a similar style.
Fashionfreax is kind of a never ending fashion magazine or blog that contains daily new styles worn by ordinary people and not only by high fashion super models. It will show you the current trends on your device, representing your personal Fashion Week – every day.
This app a lot of things to make you make you a happier diva:
– a place to create your own look book to show other people your style, your makeup, your outfits, your personality
– fashion inspiration from around the world in every condition of life
– great community to get comments and ratings
– opportunity to shop clothing items that other people have marked on their uploads
– finding friends that have the same understanding of fashion as you
– thousands of outfit combinations that are trendy, chic and whatever they could be
– fashion ideas you never got before
So what are you waiting for? Let the whole fashionable community put their most stylish foot forward!